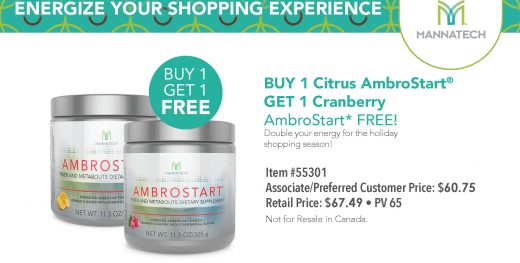 Don't miss out on the AmbroStart special currently underway, where you can double your energy where if you buy one...
Mannatech 100% Essential Oils line makes the perfect gift for loved ones this holiday season! But did you know that...
Put the coffee creamer down. Start your morning, afternoon and evening off on the right.
"…blown-away by what these products have been able to do for us, as the guys half our age on the building site have a hard time keeping up with us."
A new year comes, resolutions are made and resolutions are broken. According to a survey conducted by Twitter, the most...