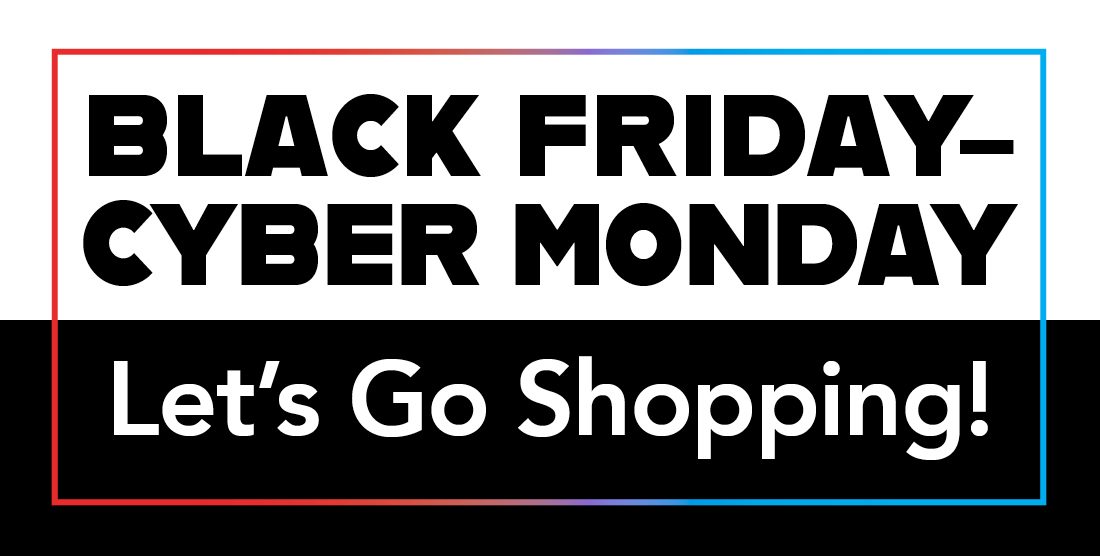 Black Friday – Cyber Monday Days of Deals – Let's Go Shopping!
The time is here. That day that jumps starts the gift-giving season. When others are giving specials on electronics and gadgets, Mannatech says give the gift of wellness instead!
The selection of Black Friday wellness gifting options is vast. You'll find special savings on many for everyone on your shopping list!
These deals are only available Black Friday, November 27 through Cyber Monday, November 30. All promotions are while supplies last, for One Time Orders only.
 Get Free Shipping!*
All One Time Orders of $100 or more, placed through December 31st qualify for FREE shipping on us!
Stretch Your Holiday Dollars by Using Your Loyalty Points!
We want to remind you that your Loyalty Points can be redeemed for Mannatech products!  What better time than now to take advantage of your Loyalty Points for gifting!
*For all One Time Orders of $100 or more, placed between 11/6 and 12/31 11:59 PM CST. Excludes expedited orders and air shipments. Applicable to One Time Orders only. CA NFR orders included. Orders that are eligible for free shipping may be purchased using Loyalty Points. Loyalty Points will not be issued for this promotion. This special promotion is not subject to Mannatech's Satisfaction Guarantee. All sales final. No returns or exchanges.
---
黑五震撼价 —开启购物模式吧!
黑五促销终于到来了,这一天将开启节日赠礼季节。当其他商家在宣传电子产品和小配件特价优惠时,美泰提供的是健康好礼的优惠!
我们提供众多的黑五促销健康好礼让您选择。您会发现可以为在您购物清单上每个人准备的礼物,并可享受震撼优惠!
这些优惠限时供应,自 11 月 27 日起至网购星期一(11 月 30 日)。所有促销产品数量有限,售完为止,且只接受一次性订单。
 享免免运费服务!*
只要在 12 月 31 日之前一次性订购达到或超过 100 美元便可免运费!
使用忠诚度积分换购产品,过一个精打细算的节日!
我们希望提醒您,您可以用忠诚度积分兑换美泰产品!现在是用忠诚度积分兑换礼品套装的绝佳时机!
*只要在美国中部时间 11 月 6 日和 12 月 31 日晚 11:59 期间一次性订购达到或超过 100 美元便可免运费!不包括加急订单和空运。只接受一次性订单。包括加拿大 NFR 订单。符合免运费资格的订单可以使用忠诚度积分购买。本次促销将不发放忠诚度积分。此优惠促销不受美泰的满意度保证的约束。所有销售均为最终销售,一经售出恕不退款或换货。
---
Ofertas para el Viernes Negro – ¡Vámonos de Compras!
El momento ya llegó. Ese día que marca el inicio de la temporada de compras para regalos. Cuando otros están anunciando ofertas especiales en objetos y dispositivos electrónicos, Mannatech dice: ¡mejor regala en obsequio del bienestar!
La selección de las opciones de regalos del Viernes Negro es muy grande. ¡Encontrarás ahorros especiales para muchos productos para todas las personas en tu lista!
Estas ofertas están disponibles solo hasta el Cyber Lunes, el 30 de noviembre. Todas las promociones están disponibles solo hasta agotar existencias, para órdenes únicas.
¡Obtén Envío Gratis!*
¡Todas las Órdenes Únicas de $100 o más, levantadas hasta el 31 de diciembre, califican para envío GRATIS!
¡Estira tus dólares para la temporada de fiestas usando tus Puntos de Lealtad!
¡Queremos recordarte que tus Puntos de Lealtad pueden canjearse por productos Mannatech!  ¡Qué mejor momento que ahora para tomar ventaja de tus Puntos de Lealtad para regalos!
*Para órdenes únicas de $100 dólares o más, levantadas entre el 11/6 y el 12/31 antes de las 11:59 p. m., Hora de Dallas. Excluye las órdenes de envío acelerado y envíos aéreos. Aplicable solo para órdenes únicas. Incluye a órdenes No Para Reventa (NFR) en Canadá. Las órdenes que son elegibles para envío gratuito pueden comprarse usando Puntos de Lealtad. No se entregarán Puntos de Lealtad para esta promoción. Esta promoción especial no está sujeta a la Satisfacción Garantizada de Mannatech. Todas las ventas son finales. No se aceptan cambios ni devoluciones.