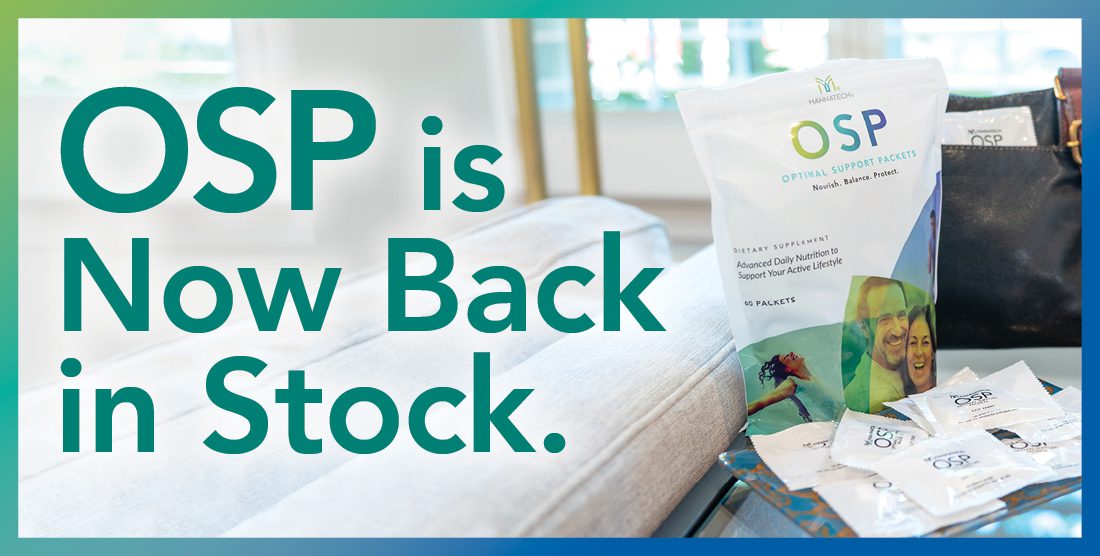 Double the Great News – OSP Back in Stock & Temporary Options (Optimal LIFE Bundles) Become Permanent Offerings
Great news! Optimal Support Packets (item #54601) are NOW BACK in stock! Order yours today!
Even more great news! Thanks to your overwhelming response to the new Optimal LIFE Bundles (item #57301 & #55801) we are delighted to announce they will become permanent items — we just need a little time to prepare for this change. Due to the high demand these bundles had on our inventory and the ongoing logistical impact of Covid-19, we need to wait until we receive our next shipment to make this transaction. We are doing all that we can to expedite this process!
What does this mean for you?
If you currently have either set up on your Monthly Subscription (Automatic Order), you will continue to receive them with no change.
If you DO NOT currently have them on your Subscription order, there will be a temporary period, starting Friday August 27th, where these two bundles will be turned off and will NOT be available for One-time or new Subscription orders.
Optimal LIFE Bundle Item # 57301 Offers: 1 PLUS, 1 Nutriverus, 1 AO and 1 Ambrotose LIFE 100g
Optimal LIFE Bundle Item # 55801 Offers: 1 PLUS, 1 Nutriverus, 1 AO and 1 Ambrotose Complex 100g
Please stay tuned for more information!
As always, we are here to offer our help and support. If you have any questions, contact Customer Care at 800-281-4469.
To Your Success,
Your Mannatech Team