Fall 2021 Transformation Challenge Winners!
The results are in! Congratulations to everyone who joined the Fall 2021 Transformation Challenge. You worked hard and it shows! It just goes to show, that if they can do it, so can YOU!
Here are the winners:
1st PLACE, $1,000 WINNER – Lerma Cabais
2ND PLACE, $750 WINNER– Rebecca Cook
3RD PLACE, $500 WINNER – Fanny (Yi Ling) Zhang
LIFESTYLE AWARD – Peta-Anne Akerman
CHALLENGE GROUP WINNERS—Bobbi Paino, Lillian Harkness, Mary Willy
CHALLENGE SUPPLEMENTAL SHARING AWARD—May Yin
 1st PLACE – Lerma Cabais—Lost 24 inches and 13 lbs.
"In addition to Happy, I look and feel healthier than before."
I'm 62 years old and my life focus is working for pay to send support to family who live in the Philippines. Recently I made a decision to be responsible and add health to my life. This is where I met Mannatech. I started with the NewYou90 Challenge, and I'm thrilled with the results. My favorite part of being in this challenge is that my friends and coworkers have noticed how happy I am.
2nd PLACE – Rebecca Cook—Lost 18 inches and 29 lbs.
"My motivation is to be as healthy as I can be in whatever time God has left for me."
Have you ever looked in a mirror and been totally unhappy both in the way you look and feel? I have!! I started on September 1st, and I have NOT looked back since. I plan and want to be a beacon of healthy success for our Mannatech products, specifically the TruHealth products.
3rd PLACE – Fanny (Yi Ling)—Lost 18 inches and 11 lbs.
"I'm thankful that Mannatech's TruHealth System is changing my life." 
Following the fat loss plan is rewarding me with toned abdominal muscles. Never before have I seen abdominal muscles in my photos. It makes me feel like a super hero.
LIFESTYLE WINNER – Peta-Anne Akerman
"If you're feeling like you could never get rid of those unwanted pounds please remember that it is all about mindset."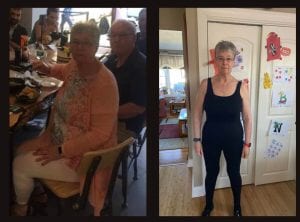 18 months ago, I started the NewYou90 Challenge just under 200 pounds. In three short months I got down to 157 pounds. My goal was to maintain and I even lost a couple of pounds. I am now at 154 pounds and holding. When you make the decision and you choose…you will lose. Ashly Torian is an amazing coach and she is capable of teaching you exactly what she taught me.
 CHALLENGE GROUP WINNERS – Lost a total of 36 inches and 28 pounds
Bobbi Paino
Lillian Harkness
Mary Willy
CHALLENGE SUPPLEMENTAL SHARING AWARD – May Yin
"I joined the TruHealth Challenge to take part with all the partners on my team. It has been a blessing to see so many people to challenge themselves with early morning activities across the nation."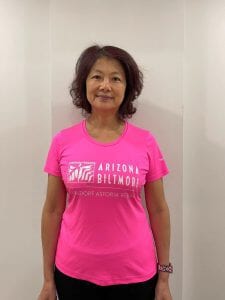 ---
祝贺 2021 年秋季转型挑战赛的优胜者
结果已经出炉!祝贺参加"2021 年秋季转型挑战赛"的所有选手。您的努力,终于有了回报!落选也不必气馁,他们能做到,相信将来您也一定能做到!
获胜者名单如下:
第一名,1000 美元奖金获得者 – Lerma Cabais
第二名,750 美元奖金获得者 – Rebecca Cook
第三名,500 美元奖金获得者 – Fanny (Yi Ling) Zhang
生活风尚奖 – Peta-Anne Akerman
挑战赛优胜团体 – Bobbi Paino、Lillian Harkness、Mary Willy
挑战赛推广奖 – May Yin
 第一名 – Lerma Cabais – 减小 24 英寸,体重减轻 13 磅。
 "我不仅变得更加开朗,而且感觉自己由内到外都更加健康了。"
我今年 62 岁。一直以来,我的生活主要就是工作,给远在菲律宾的家人提供支持。最近我决定要为自己的生活负起责任,活得更加健康。这就是我和美泰相遇的起点。我参加了"90 天塑造全新自我"挑战,还得到了让人激动的成果。我在挑战过程中最为欣喜的部分,是让朋友和同事们看到了我快乐开朗的一面。
第二名 – Rebecca Cook
 "我的动力,是希望在上帝赐予我的生命中,尽可能保持健康。"
您曾否在照镜子的时候,对自己外表和心感不悦?我有过!我的挑战是从 9 月 1 日开始的,从那之后我就再也没有拘泥于过往。我正在计划,并希望能够为美泰产品特别是 TruHealth 产品,树立健康成就的榜样。
第三名 – Fanny (Yi Ling) Zhang
"我很感激美泰 TruHealth™ 套组能给我的生活带来如此转变。" 
 遵循这个减脂计划让我的腹部肌肉变得紧实。我从未在以前的照片里看到过自己的腹肌。我现在觉得自己就像是一个超级英雄。
 生活风尚优胜者 – Peta-Anne Akerman
"如果您觉得自己不可能减掉多余的体重,请您谨记,心态决定一切。"
18 个月前,我开始了"90 天塑造全新自我"挑战,当时我的体重接近 200 磅。在短短三个月里,我减到了 157 磅。那时候,我的目标是保持这个体重,但我之后甚至又减了几磅。现在我的体重保持在 154 磅。做出决定,做好选择…就能够减下来。Ashly Torian 是极为优秀的教练,她一定能将教授给我的东西一模一样地教给您。
 挑战赛优胜团体 – 总计减小 36 英寸体重总计减轻 28 磅
Bobbi Paino
Lillian Harkness
Mary Willy
挑战赛推广奖 – May Yin
"我参加 TruHealth 挑战是为了跟我团队的所有伙伴并肩作战。能够看到全国各地这么多人踊跃参加晨间活动,挑战自我,实为幸事。"