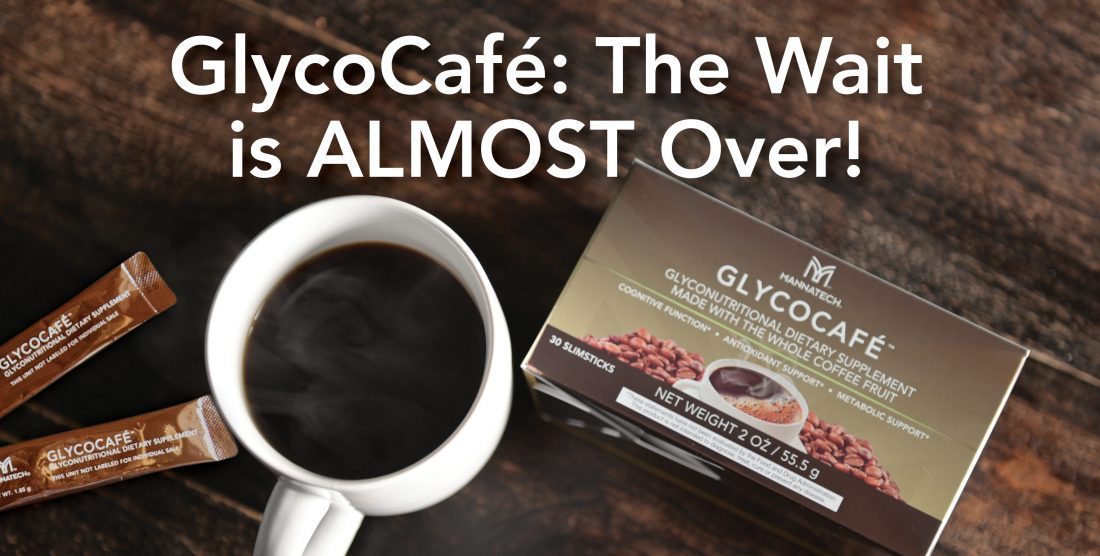 Great news for coffee lovers!
Hey there coffee lovers!
After three long months of being on back order, we understand that people are starting to wonder will GlycoCafé (SKU # 18501) ever come back?! YES, is the resounding answer. FINALLY, we are seeing progress on the replenishment order and we wanted to share the good news with you.
Because we're still working out some of the logistics, we can't give you an exact date yet. But rest assured that we're doing all we can to get you your favorite coffee blend that's packed full of nutrients and antioxidants to help you get through the day! *
We know you're as eager as we are to get this back in stock, so we'll keep you updated as more information becomes available.
Thanks for your patience and understanding!
Your Mannatech Team
---
美泰醣质咖啡粉:马上就不再需要等待了!
咖啡爱好者们请注意!
在长达三个月的延迟发货后,我们很清楚,人们会开始怀疑美泰醣质咖啡粉 (SKU # 18501) 是否还能发售?!答案是肯定的,毋庸置疑。目前,我们终于看到补货订单有所进展,渴望与您分享这个好消息。
不过,由于我们仍在制定相关的物流计划,尚未能为您提供确切的日期。但请放心,我们正竭尽所能,为您带来您最喜爱的混合咖啡,它仍然富含营养和抗氧化剂,让您活力一整天!*
我们深知汝之所盼,如若吾之。我们大家都悬悬而望,期待产品更快到货,我们也将在得到最新消息后第一时间与您联系。
十分感谢您的耐心和理解!
您的美泰团队
*此说明尚未经过食品药品监督管理局评估。本产品不可用于诊断、治疗、治愈或预防任何疾病。
---
GlycoCafé: ¡La espera ya CASI termina!
¡Hola amantes del café!
¡Después de tres largos meses de estar agotado, entendemos que las personas estaban empezando a preguntarse si el GlycoCafé (SKU # 18501) volvería alguna vez! La respuesta es SÍ. FINALMENTE, estamos viendo progreso en el surtido del pedido y queremos compartir las buenas noticias contigo.
Debido a que todavía estamos trabajando con algunas logísticas, no podemos darte una fecha fija aún. ¡Pero puedes estar seguro de que estamos haciendo todo lo posible para llevarte tu café favorito, que está cargado de nutrientes y antioxidantes para ayudarte durante el día!*
Sabemos que estás tan ansioso como nosotros para tener esto en existencias, así que te mantendremos al tanto conforme tengamos más información.
¡Gracias por tu paciencia y comprensión!
Tu Equipo Mannatech
*Estas declaraciones no han sido evaluadas por la Administración de Medicamentos y Alimentos de Estados Unidos. Estos productos no tienen la intención de diagnosticar, curar, tratar o prevenir ninguna enfermedad.