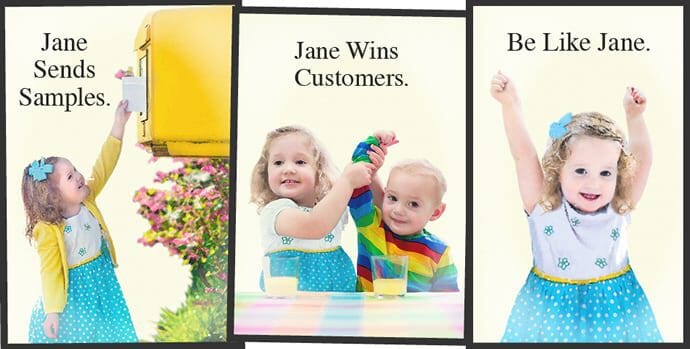 Important Changes to Existing Sampling Program (中文 / Español)
Beginning September 1, we are making some important changes to the existing sampling programs for EMPACT+™ performance drink mix and the TruPLENISH™ shakes:
EMPACT+:
We are increasing the number of EMPACT+ slimsticks in each sample set from two to three. This gives your prospects 50% more EMPACT+ to sample! With the end of the EMPACT+ sample discount period on August 31, the price for each sample returns to $4.95.
TruPLENISH:
We are cutting shake sample costs in half for the ENTIRE month of September! You can buy 10 samples for only $24.95. This will allow you to double your promotional efforts for the upcoming Transformation Challenge (entry period runs Sept 1-30).
These changes are being made to help you share more samples with more people even faster! Sharing samples builds your business!
---
从 9 月 1 日开始,我们将对 EMPACT+ 美泰活力能量饮料及美泰营养代餐粉的现有样品试用活动进行一些重要的修改:
EMPACT+ 美泰活力能量饮料:
我们将把每个样品套装中的 EMPACT+ 美泰活力能量饮料数量由两袋增加为三袋。这将让您的潜在客户试用的 EMPACT+ 美泰活力能量饮料数量增加 50%!在 8 月 31 日 EMPACT+ 美泰活力能量饮料样品折扣期结束后,每份样品的价格恢复为 4.95 美元。
美泰营养代餐粉:
在整个九月,我们将把美泰营养代餐粉样品的价格降低一半!您只需花费 24.95 美元即可购买 10 份样品。这将使您的促销能力提高一倍以应对即将到来的转型挑战(适应期为 9 月 1-30 日)。
这些更改的目的是帮助您以更快的速度与更多人分享更多样品!分享样品有助于开拓您的业务!
---
A partir del 1.o de septiembre haremos importantes cambios al actual programa de muestras para la mezcla de la bebida deportiva EMPACT+™ y las malteadas TruPLENISH™:
EMPACT+:
Estamos incrementando el número de paquetes individuales Slimsticks de EMPACT+ en cada paquete de muestras, de dos a tres. ¡Esto les da a los prospectos 50 % más EMPACT+ para probar! Con la finalización del periodo de descuento de las muestras de EMPACT+ el 31 de agosto, el precio para cada muestra regresará a $4.95.
TruPLENISH:
¡Estamos recortando los costos de las muestras de las malteadas a la mitad por TODO el mes de septiembre! Puedes comprar 10 muestras solo por $24.95. Esto te permitirá que dupliques tus esfuerzos para el siguiente Reto de Transformación (el periodo de inscripción es del 1.o al 30 de septiembre).
¡Estos cambios se hacen para ayudarte a compartir más muestras con más personas de forma más rápida! ¡Compartir muestras es algo que ayuda a tu negocio a crecer!