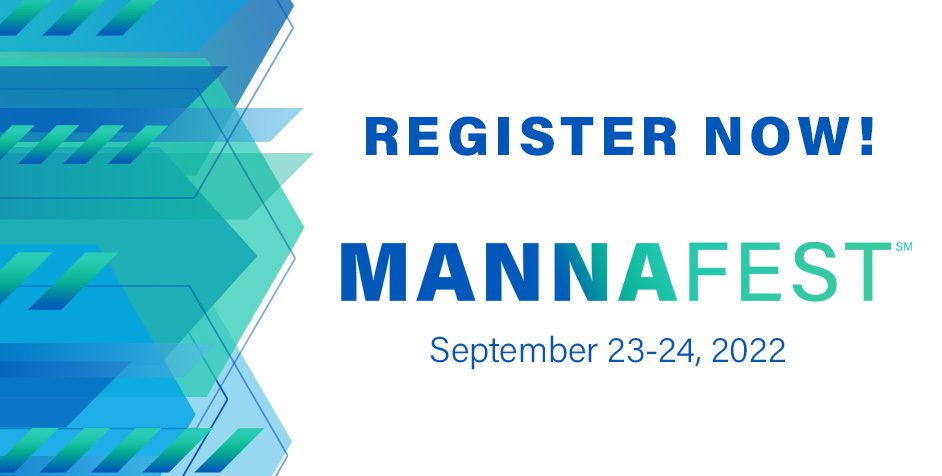 MannaFest 2022 Registration Announcement!
Registration is NOW OPEN for the biggest event of the year: Virtual MannaFest 2022! Everyone is invited to join this global event taking place on Friday, September 23 and Saturday, September 24.
We have a great program planned that includes Keynote Speaker, Marina Worre and returning author-speaker Simon T. Bailey!  There will also be tons of recognition, success stories shared by Associates from around the globe, product training by Dr.Nugent and CEO and President, Al Bala and Chief Marketing Officer, Landen Fredrick will be casting our vision for the future.
MannaFest 2022 registration is FREE! That's right, there is absolutely NO COST for you to join us virtually from the comfort of your own home!
REGISTER NOW and make plans to be a part of this incredible, informative, and inspiring event!
---
一年中最大的活动现已开放注册:2022 年虚拟美泰年会(Virtual MannaFest 2022)!所有人被诚邀参加此次于 9 月 23 日星期五和 9 月 24 日星期六举行的全球活动。
我们计划了一项超级精彩的活动,其中包括主题演讲者Marina Worre 和再度归来的作家演讲者 Simon T. Bailey! 来自世界各地的经销商也将大批获得表彰和分享成功故事,Dr.Nugent和首席执行官兼总裁 Al Bala 和首席营销官 Landen Fredrick 的产品培训将铸就我们对未来的愿景。
2022年美泰年会(MannaFest 2022 )注册免费! 没错,您几乎可以在自己舒适的家中加入我们,绝对不需要任何费用!
敬请即刻注册并计划成为这个精彩纷呈、信息丰富且鼓舞人心的活动的一分子!
---
올해의 가장 큰 행사인 화상 매나페스트 2022를 위한 등록이 지금 열려 있습니다. 9월 23일 금요일과 9월 24일 토요일에 열리는 이 세계적인 행사에 여러분 모두를 초대합니다.
기조 연설자, 마니라 워레 및 저희와 또 다시 함께할 작가이자 연사인 사이먼 티.베일리와 함께 훌륭한 프로그램을 계획하고 있습니다! 또한 전 세계 어소시에이트가 공유하는 수많은 성공 사례, 인정식을 비롯해 Nugent 박사님의 제품 교육, 매나테크의 CEO 및 사장 Al Bala과 최고 마케팅 책임자인 Landen Frederick이 저희의 미래에 대한 비전을 제시할 것입니다.
매나페스트 2022 등록은 무료입니다! 그렇습니다! 전혀 비용이 들지 않고 집에서 편안하게 저희와 함께하시면 됩니다!
지금 등록하시고 이 놀랍고 유익하며 영감을 주는 행사에 참여할 계획을 세우십시오!
---
今年最大のイベント:バーチャル・マナフェスト2022への登録を開始しました! 9月23日(金)と9月24日(土)に開催するグローバルイベントへ皆さんご参加ください!どなたでも参加可能です!
今回も充実したプログラムを計画しています。キーノート・スピーカーに、マリーナ・ウォレ氏を迎え、作家 兼 スピーカーのサイモン・T・ベイリー氏にも再び登壇して頂きます!その他、数々の表彰や、世界中のアソシエートのサクセス・ストーリー、ニュージェント博士による製品トレーニング、また、アル・バラ CEO 兼 社長とランデン・フレデリック 最高マーケティング責任者にも将来的ビジョンを語って頂きます。
マナフェスト2022 の登録は無料です!その通り、皆さんのご自宅から全くノーコストで、バーチャルに参加できます!
今すぐ登録して、情報満載、且つ刺激的で、素晴らしいイベントに参加する予定を立てましょう!
---
¡El registro ya está abierto para el evento más grande del año: MannaFest Virtual 2022! Todos están invitados a acompañarnos a este evento Global que se llevará a cabo el Viernes 23 y Sábado 24 de Septiembre.
Tenemos un gran programa planeado que incluye a la oradora principal, Marina Worre, y al autor y orador que regresa, Simon T. Bailey.  También habrá muchos reconocimientos, historias de éxito compartidas por los Asociados de todo el mundo, entrenamientos  de productos por el Dr. Nugent y el CEO y Presidente, Al Bala y el Director de Marketing, Landen Fredrick  que estarán presentando la visión para el futuro.
¡El registro para el MannaFest 2022 es gratuito!, así es, ¡acompañarnos de forma virtual desde la comodidad de tu hogar no tiene costo alguno!
¡REGÍSTRATE AHORA y haz planes para ser parte de este increíble, informativo e inspirador evento!