On April 24, 2019, Mannatech's Chairman of the Board J. Stanley Fredrick was recognized with a Lifetime Achievement Award from "Direct Selling News" magazine for his great contribution to the direct selling industry for the past decades. DSN also announced its Global 100 list of top direct selling companies in the world, Mannatech was recognized as the #68 company in the industry.
Mr. Fredrick receives the Lifetime Achievement Award
Mr. Fredrick is Mannatech's Chairman of the Board. He has served as a Class II Director on our Board of Directors since September 2001. From November 2003 through January 2009, Mr. Fredrick served as Lead Director of our Board of Directors. In January 2009 he was elected Chairman of the Board and continues to serve in that capacity. For the past 30 years, Mr. Fredrick has served on both the Direct Selling Association board and Direct Selling Education Foundation Board.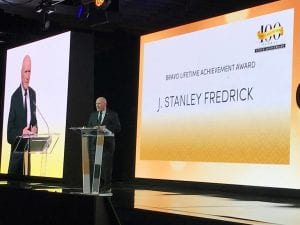 "I've been in this industy for over 64 years, I've stay with it because I loved it." In Mr. Fredrick's acceptance speech, when he talked about what direct selling truly is, he added, "As we look at the future of direct selling, we won't forget that our true business model is sharing the opportunity, it's about helping people have their own businesses, and have the freedom to start their own businesses."
Besides the Lifetime Achievement Award from DSN, Mr. Fredrick has been inducted into the Direct Selling Association's highest honor, the "Hall of Fame," and inclusion in the Direct Selling Education Foundation "Circle of Honor."
Mannatech Ranks 68 of Top 100 Direct Selling Companies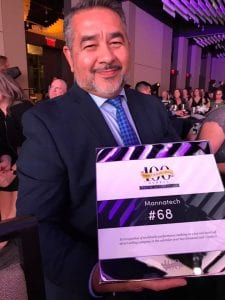 DSN created the Global 100 list in 2009 to acknowledge the successes of individual direct selling companies. The ranking for the list is based on each companies' previous year revenue. With the revenue of $173.5 Million from 2018, Mannatech is ranked 68 this year, compared with being ranked 81 in 2017.