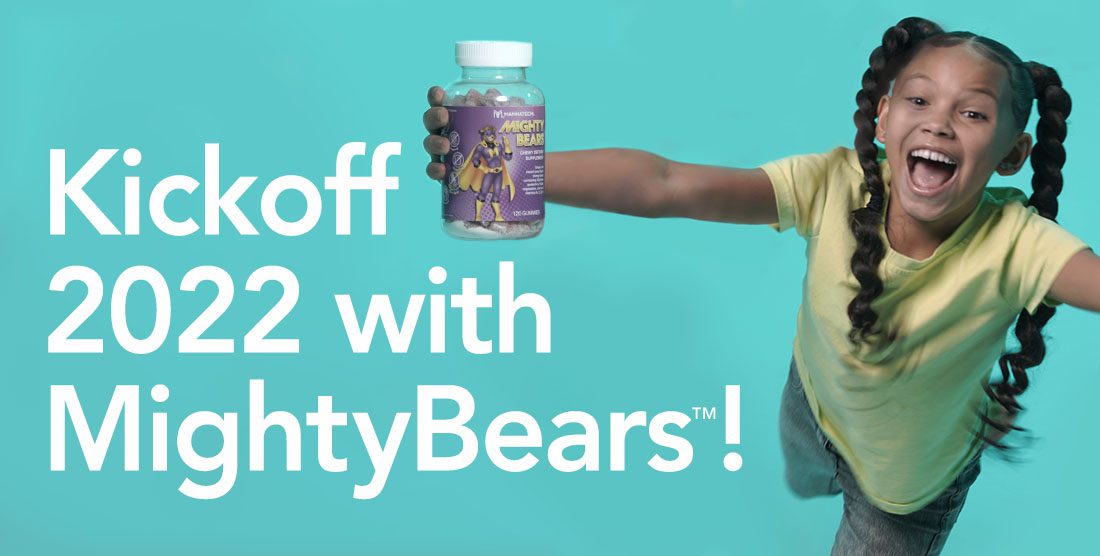 MightyBears Launch at 2022 Kickoff Event, January 15
The powerful and nutritious MightyBears™ launches January 15 at the 2022 Kickoff event, so be sure and register to attend! Mannatech's MightyBears are tasty, chewy, multi-benefit gummies that are power packed with vitamins A, C, D and E, probiotics, and zinc! Mixed berry and grape flavored, MightyBears are sweet and delicious, both children and adults will love them!
The Gummy That Everyone Will Love!
MightyBears supports these key health benefits:
Immune Health
Gut Health*
Eye Health*
Bone Health*
Growth and Development*
Brain Health*
No MSG, Gluten Free, Vegan Friendly, Dairy Free and Soy Free
We know you have a lot planned to celebrate the new year, so make sure and register NOW so you don't forget.
Register NOW 
We hope you like MightyBears just as much as we do. We'll see you there!
Your Mannatech Team
*These statements have not been evaluated by the Food and Drug Administration. These products are not intended to diagnose, treat, cure or prevent any disease.