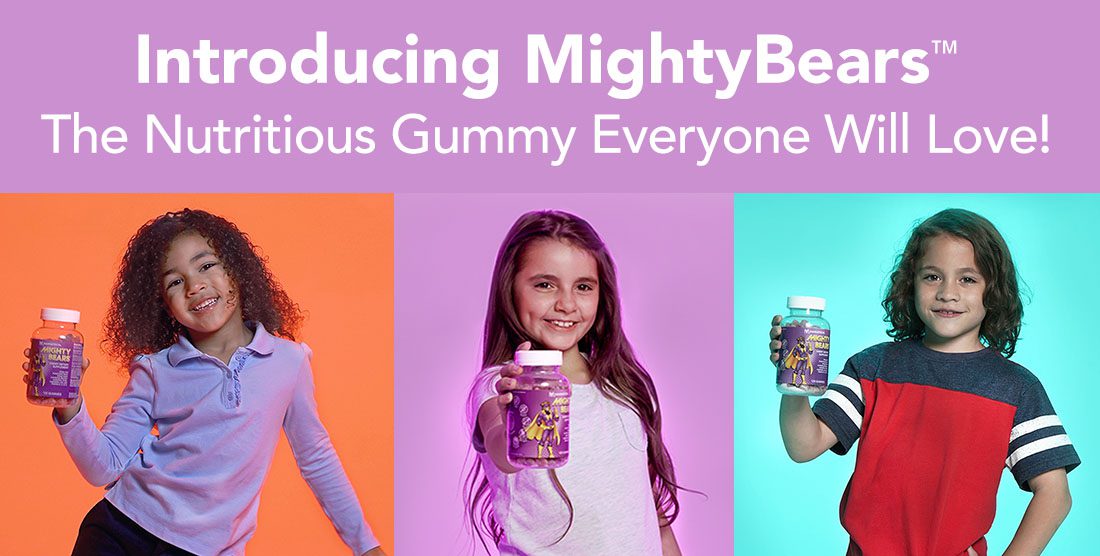 MightyBears, the NEW & IMPROVED Multi-Benefit Gummy Has Arrived!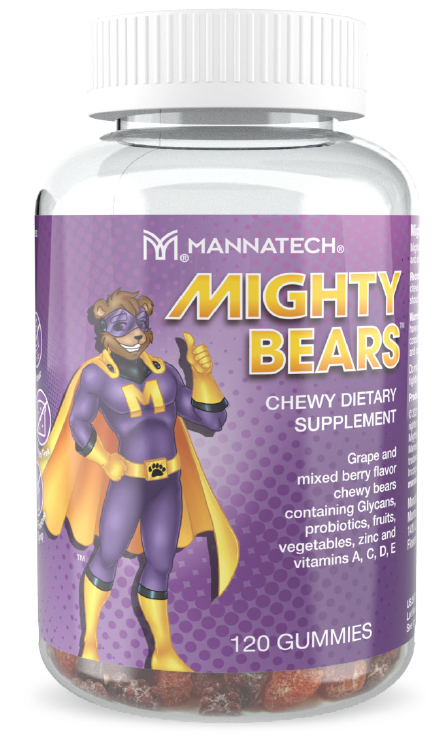 If you and your family enjoy MannaBears™… then you're going to LOVE the new, powerful, and even more nutritious formula of MightyBears!*
MightyBears are flavorfully sweet, tangy, chewy, pectin gummies that provide good sources of vitamins A, C, D, E, and zinc! But the benefits don't stop there, MightyBears also contain probiotics; 1 Billion CFU per serving to be exact! Naturally flavored, colored with vegetable and fruit juices, and sweetened with tapioca syrup and cane sugar. The Ambrotose® Complex and Phytonutrient Blend is specially formulated to contain Manapol® powder (Mannatech's exclusive Aloe vera extract), raspberry, broccoli, carrot, kale, tomato and spinach!
MightyBears gummies help support:
Incredibly delicious MightyBears gummies
provide nutrition for kids of all ages, BIG and SMALL.
MightyBears provide:
A great source of vitamin D for growth and development, as well as bone health.*
Zinc and vitamin A for brain health and development.*
Vitamins A, E and Beta-carotene for eye health.*
Vitamin C and zinc to support a healthy immune system.*
Prebiotic fiber AND Probiotics totaling 1 billion CFU's in each serving, to support healthy, happy tummies.*
What You Need to Know:
MightyBears, will eventually replace MannaBears in the product lineup once inventory of MannaBears is depleted. If you have an existing Monthly Subscription order, we encourage you to update it immediately.
Member Pricing: $34.99 | 33 PV
With each purchase of MightyBears, receive a free Activity Book and Sticker! Available only while supplies last.
Get your hands on MightyBears—the tastiest, healthiest gummies everyone is sure to love!