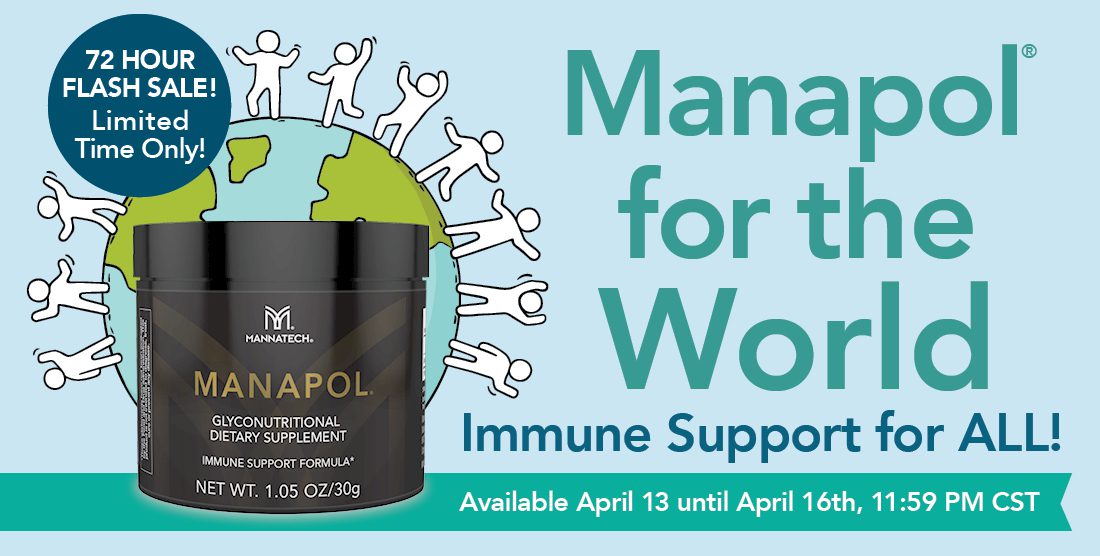 Notice about Manapol for the World Promotion
Wanting to keep you informed!
 As you are aware, we are currently offering a very exciting "Manapol® for the World" promotion. As a result of the high volume of orders received during this time, it has come to our attention that some Customers could experience some delays in receiving their order. We are working hard to minimize disturbances however, there are some elements that are beyond our control.
We are following our normal processes, where each order will receive a shipping confirmation once shipped from our warehouse partner. This will enable you be able to track your order.
You can login to your account to find out the status of your order, as well as contact our Customer Care center who will be able to answer any questions you may have.
Customer Care
Hours: Mon – Fri 9:30am – 6:00pm CST
2nd and 4th Tuesday of the month:
9:30am – 8:00pm CST
Leadership Connection
Hours: Mon – Fri 9:30am – 6:00pm CST
---
关于 美泰醣质芦荟萃取粉全球促销活动("Manapol for the World") 的公告
您好!我们一直都努力让您最快得到我们的最新消息!
也许您已经知道,我们目前正在进行非常令人兴奋的美泰醣质芦荟萃取粉全球促销活动("Manapol®for the World")。由于这段时间内收到大量订单,因此我们留意到有些客户的订单可能会遇到一些延迟。我们正在努力最大程度地减少影响,但是希望大家理解,有些因素是在我们的控制之外的。
按照我们正常的流程,从我们仓库方的合作伙伴发货后,每个订单都会收到发货确认。这将便于您能够跟踪订单。
同时,您也可以登录到您的帐户以了解订单状态,并联系我们的客户服务中心,我们的客服会回答您可能遇到的任何问题。
客户服务工作时间
时间:周一至周五上午9:30 –下午6:00 (美国中部时间)
每个月的第二个和第四个星期二:
上午9:30 –晚上8:00(美国中部时间)
领导级别的联系
时间:周一至周五上午9:30  – 下午6:00  (美国中部时间)