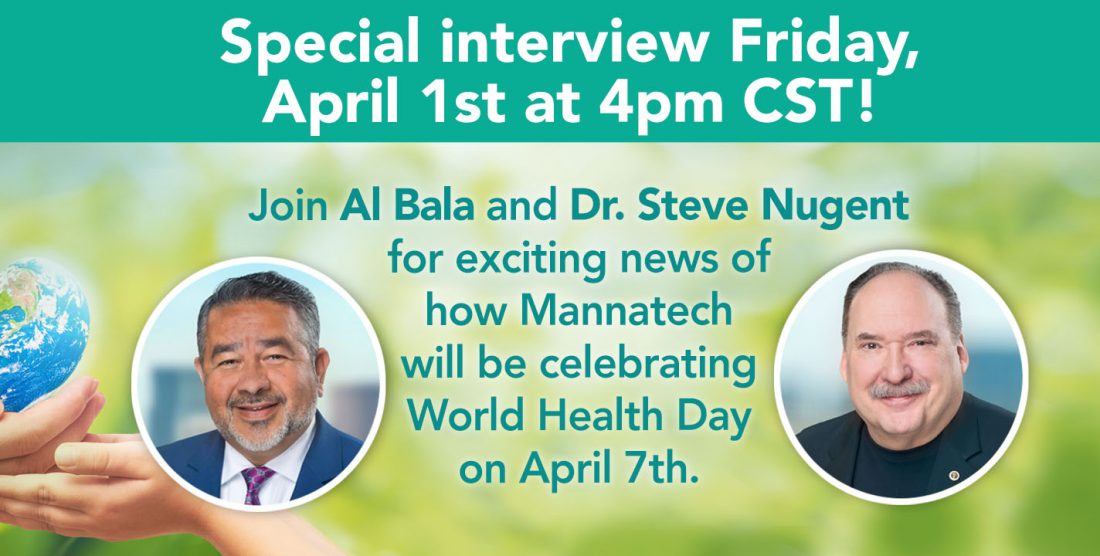 Special Interview Featuring Al Bala and Dr. Steve Nugent, April 1
April 7 is World Health Day. It's celebrated as a means to spread awareness of the importance of human dignity in our lives through self-esteem, physical fitness and a balanced healthy lifestyle.
Join us tomorrow on Mannatech North America for a special interview between Mannatech's CEO & President Alfredo Bala and Chief Science and Health Officer Dr. Steve Nugent as we prepare for next weeks World Health Day Webinar. You don't want to miss this exciting event.
WHEN: Friday, April 1 – 4:00PM to 5:00PM CST
WHERE: Mannatech North America Facebook: https://www.facebook.com/groups/MannaNA