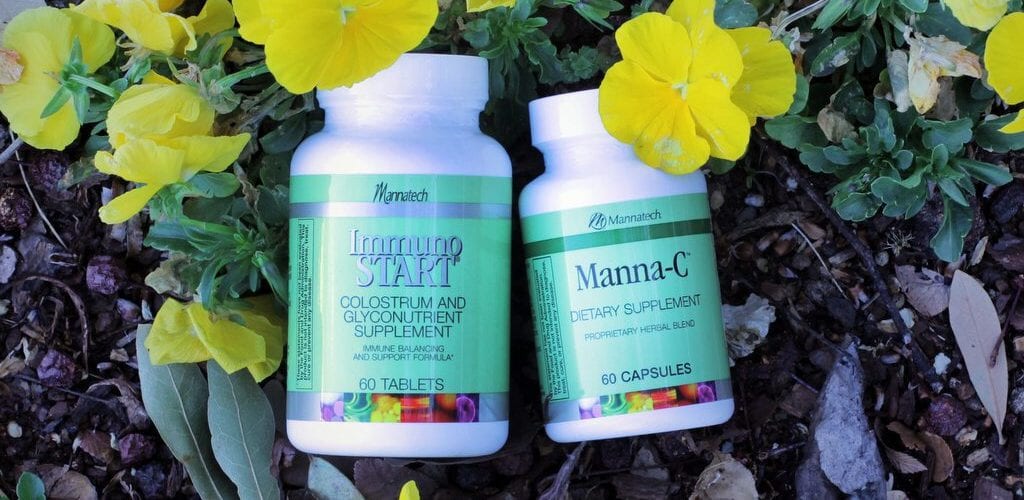 Finish the BP Strong With This Hot Spring Promotion!
Allergy season is upon us, and so is the last week of the BP. So there's no better way to help boost sales – and your immune system – than with our powerhouse duo of ImmunoSTART® tablets and Manna-C™ capsules. With over 35% off the regular price, the value is unbeatable, not to mention what these products can do for your body.
ImmunoSTART tablets help build and sustain your immune system.* They're an excellent source of colostrum, which helps your body stay healthy.* And, they're exclusively sourced from grass fed cows, so you know that what you're getting is as pure as nature intended.
Manna-C capsules get their vitamin C from the wild bush plum and the wild acerola fruit, two of the most potent sources of vitamin C in the world. Plus, they contain classic Ambrotose® complex, which is proven to support a healthy immune system.*
Spring into Action! Don't Miss This Limited-Time Offer!
1 Bottle of ImmunoSTART tablets and 1 bottle of Manna-C capsules
Associate Price: $47.50 (QV 48)
Member Price $50.14
Order today at Mannatech.com or by calling (800) 281-4469. Order #65201. Now available on Auto Order.
---
Offer ends May 9, 2014 (end of BP 5). Not for resale in Canada.
*These statements have not been evaluated by the Food and Drug Administration. This product is not intended to diagnose, treat, cure or prevent any disease.