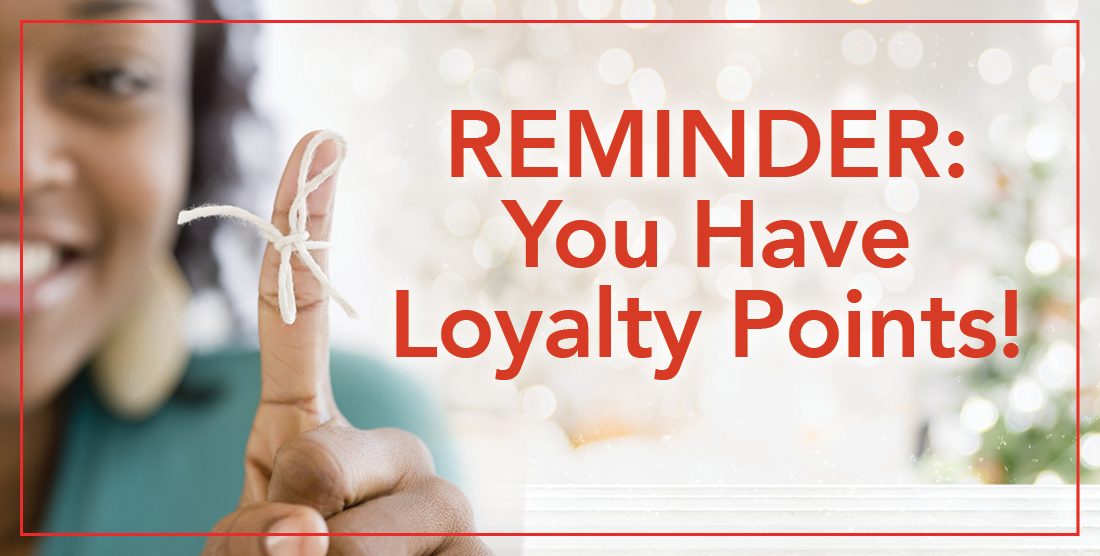 Stretch Your Holiday Dollars: Use Your Loyalty Points!
With the holidays quickly approaching, every little bit counts. We want to remind you that your Loyalty Points can be redeemed* for Mannatech products!  What better time is there than now, to take advantage of your Loyalty points for possible gifts or personal use?
Don't Know How Many Loyalty Points You Have?
No worries. Simply go to Mannatech.com and login to your back office. Once logged in, click the tab with the arrow pointing up, and in the left-hand corner you will see how many Loyalty Points you have to use.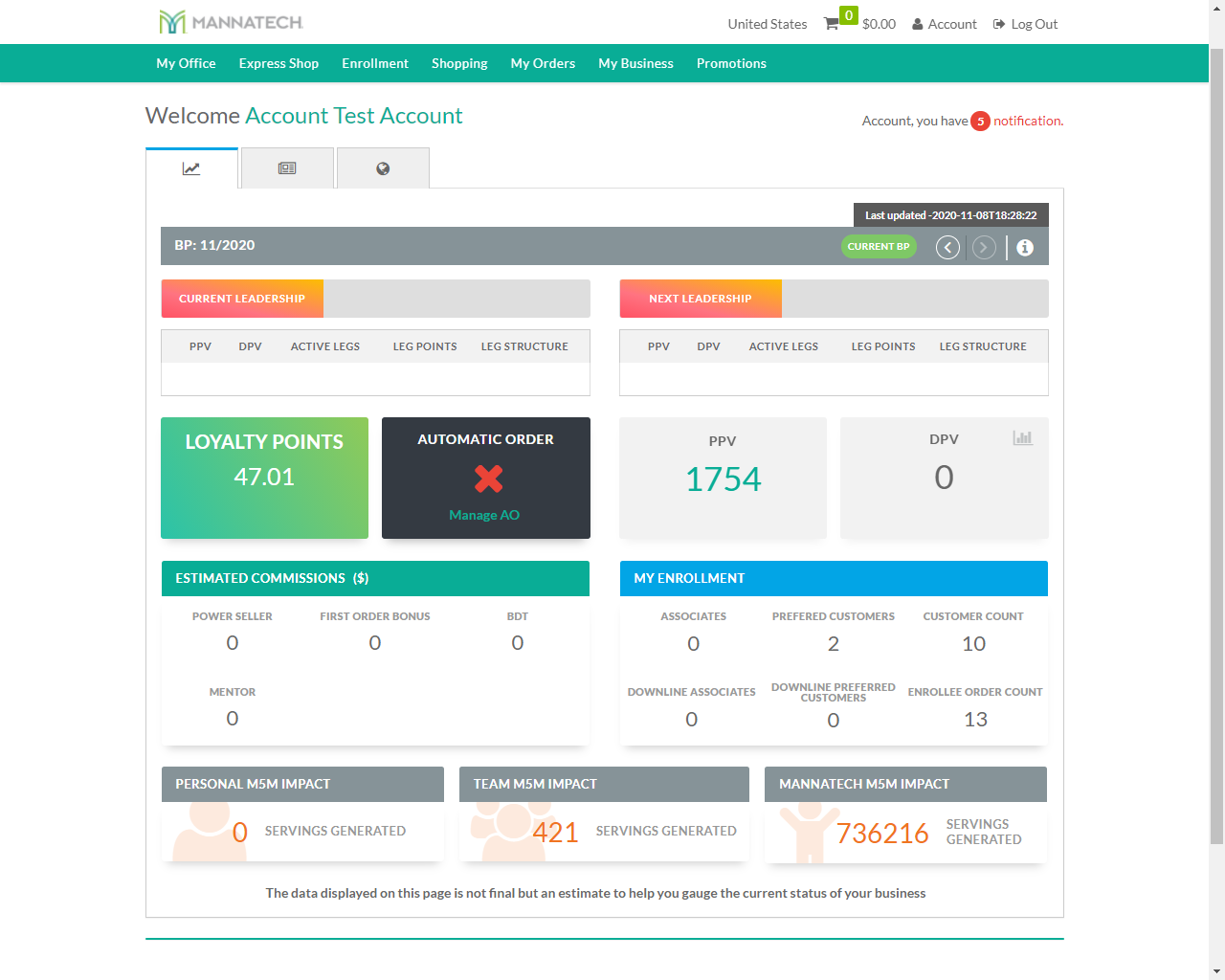 As a reminder, Loyalty Points expire after one year from the time they were vested. For more information about your Loyalty Points and how to use them, review the Loyalty Point FAQ.
We are Grateful for YOU!
This time of year is when our thoughts turn to our families and being grateful for all that we have. It means a little more this year with all that has happened around the globe in 2020. Just know that we are grateful for YOU and are so glad you are our loyal customer.
We wish you and your family a happy—and healthy— Holiday Season!
*For distribution in the U.S. and Canada only. If you cancel your Monthly Subscription, your next Subscription will return to 10% and the tiered process will start over again. Points previously accumulated can still be redeemed. Loyalty Points are not the equivalent of cash and may only be used for product and expire one year after the earn date. Amounts shown are in U.S. dollars and are based on Associate and Preferred Customer prices.
*Minimum $100 Monthly Subscription required. Ground shipping only, excludes expedited orders and air shipments. U.S. and Canada NFR orders over $100.00 qualify for a discounted ground shipping rate of $4.50.
---
何不使用忠诚度积分兑换节假日礼物!
随着假日的临近,需要准备大大小小的礼物,如何精打细算很重要。我们想要提醒您,您可以用忠诚度积分兑换* 美泰产品!机不可失,可能现在是用忠诚积分兑换礼物或个人用品的绝佳时机。
您不确定自己还有多少忠诚度积分?
不必担心,访问 Mannatech.com 网站并登录管理后台便可查询。登录后,点击带有向上箭头的地方,便会在左手边角看到当前有多少忠诚度积分可供使用。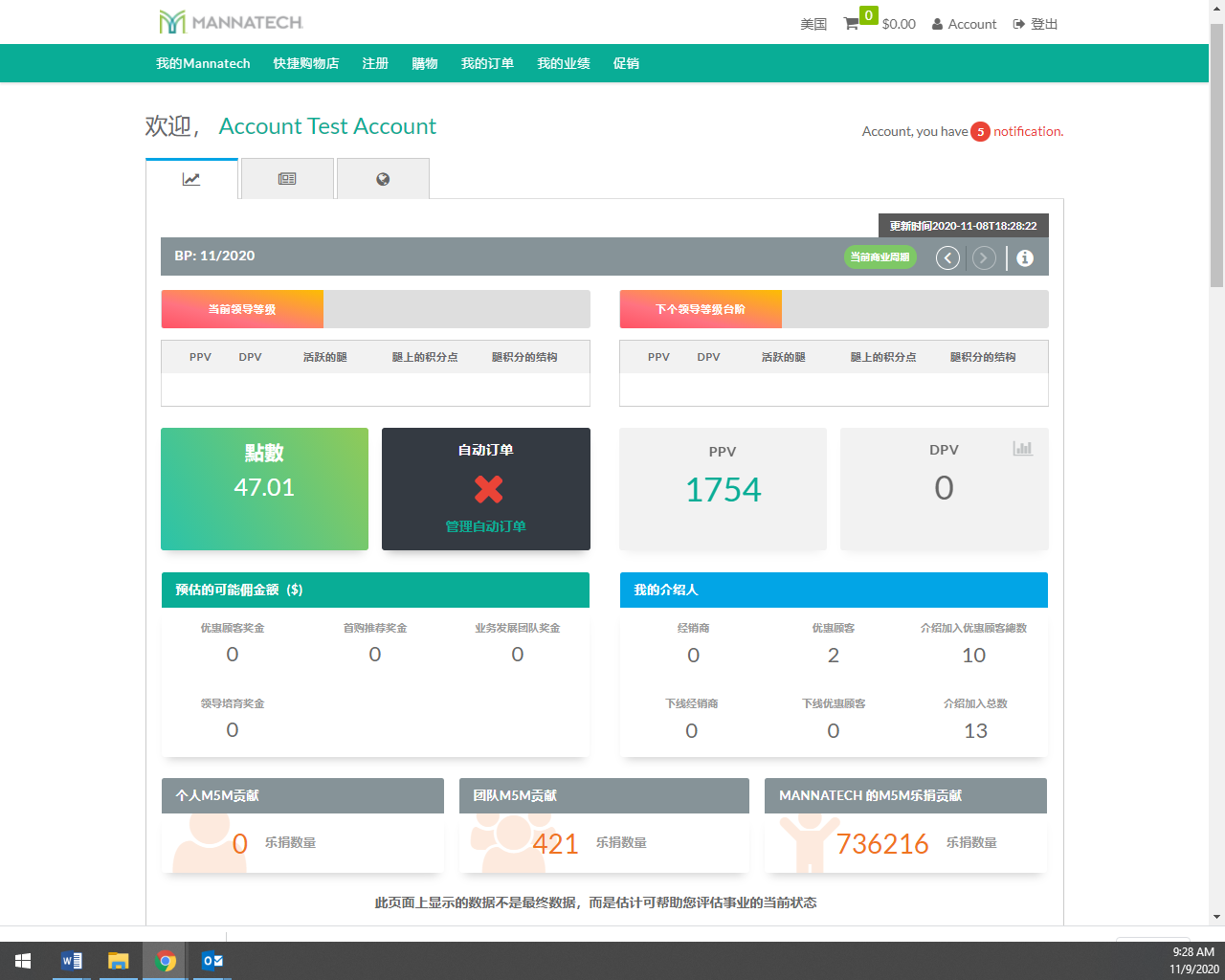 提醒一下,忠诚度积分自获取之日起一年后过期。有关忠诚度积分和使用方式的更多信息,请参见忠诚度积分常见问题解答。
我们非常感谢您的惠顾!
每年的这个节假日的季节,我们特别关爱我们家人,并感恩我们拥有的一切。2020 年是不平常的一年,全世界每个人都受到深远的影响。我们非常感谢您仍然和我们一起,并对您能成为我们的忠诚客户感到由衷的高兴。
我们祝您和您的家人幸福安康!
*仅供在美国和加拿大分发。如果您取消自动订单,那么您下一个自动订单将恢复为 10%,分级过程也将重头开始。先前累计的积分仍可以兑换。忠诚度积分不等同于现金,只能用于兑换产品且自获取日起一年后过期。所示金额均为美元,并基于经销商和优惠顾客价。
*要求自动订单的金额不低于 100 美元。运费优惠仅限陆运,不包括加急订单和空运。超过 100.00 美元的美国和加拿大 NFR 订单可享受 4.50 美元的陆运折扣费率。
---
Estira tus dólares para la temporada de fiestas: ¡Usa tus Puntos de Lealtad!
Con la temporada de fiestas a la vuelta de la esquina, cada centavo cuenta. ¡Queremos recordarte que tus Puntos de Lealtad pueden canjearse* por productos Mannatech!  ¿Qué mejor momento que ahora para tomar ventaja de tus Puntos de Lealtad para posibles regalos o uso personal?
¿No sabes cuántos Puntos de Lealtad tienes?
No te preocupes. Simplemente visita mannatech.com e inicia sesión en tu oficina virtual. Una vez que hayas iniciado sesión, haz clic a la pestaña con la flecha apuntando hacia arriba, y en la esquina superior izquierda verás cuántos Puntos de Lealtad tienes para usar.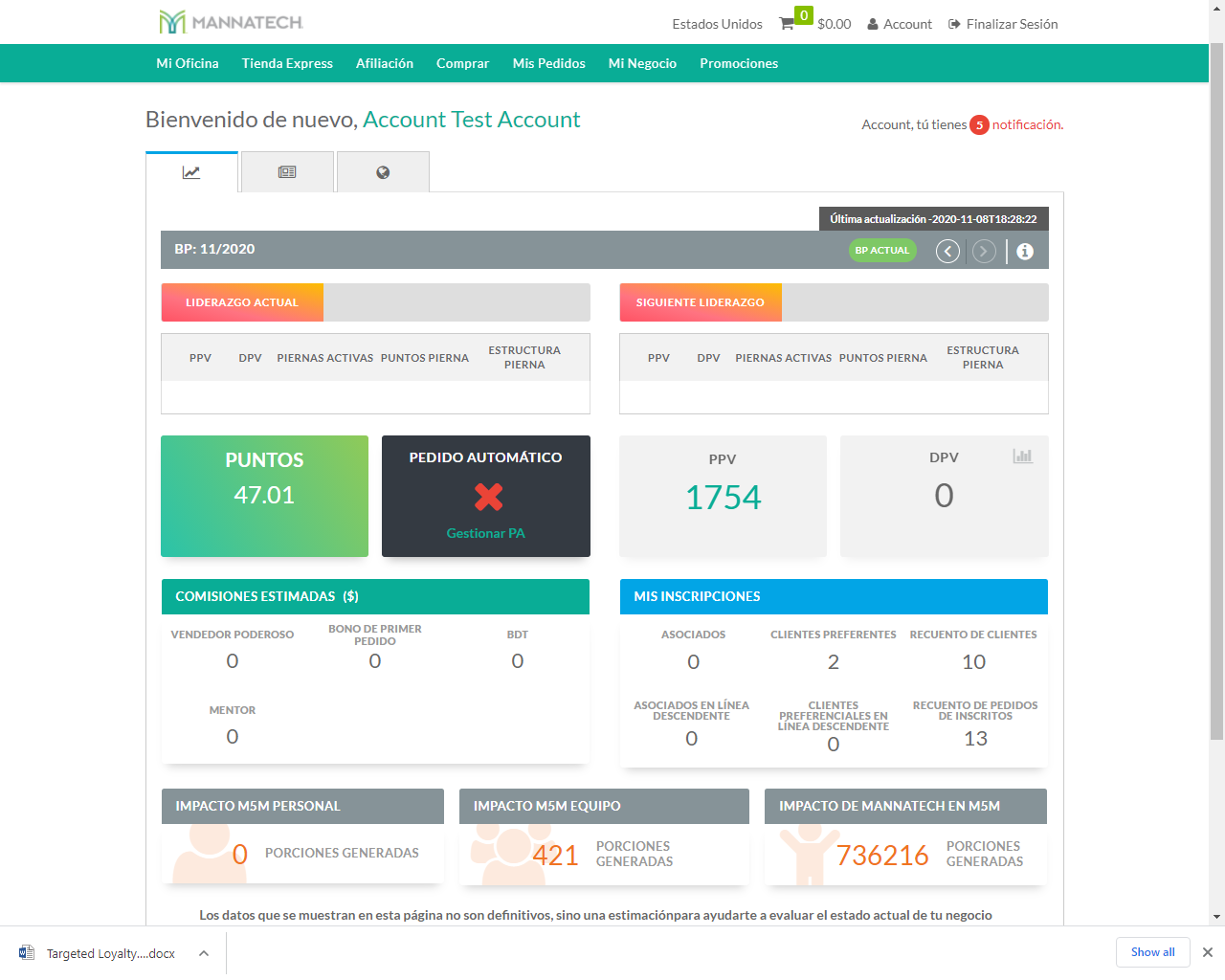 Como recordatorio, los Puntos de Lealtad vencen un años después del momento en que se otorgaron. Para obtener más información sobre tus Puntos de Lealtad y cómo usarlos, consulta Preguntas Frecuentes de los Puntos de Lealtad.
¡Estamos agradecidos por TI!
Esta es la temporada del año cuando nuestros pensamientos se enfocan hacia nuestras familias y agradecemos lo que tenemos. Esto tiene un significado mayor este año con todo lo que ha ocurrido alrededor del planeta en 2020. Queremos que sepas que estamos agradecidos por TI y estamos muy contentos de que seas un cliente leal.
¡Te deseamos a ti y a tu familia una temporada de fiestas feliz y saludable!
*Para distribución solo en EE. UU. y Canadá. Si cancelas tu Suscripción Mensual, tu siente Suscripción regresará a 10 % y el proceso de niveles empezará nuevamente. Los puntos acumulados previamente todavía se pueden canjear. Los Puntos de Lealtad no son equivalentes a efectivo y solo pueden usarse para productos o expirarán un año después de la fecha que se obtuvieron. Las cantidades mostradas están expresadas en dólares estadounidenses y se basan en los precios para Asociados y Clientes Preferenciales.
*Se requiere una Suscripción Mensual mínimo de $100. Solo envío terrestre, excluye las órdenes de envío acelerado y envíos aéreos. Las órdenes No Para Reventa (NFR) para EE. UU. y Canadá superiores a $100.00 califican para envío terrestre con descuento, a una tarifa de $4.50.