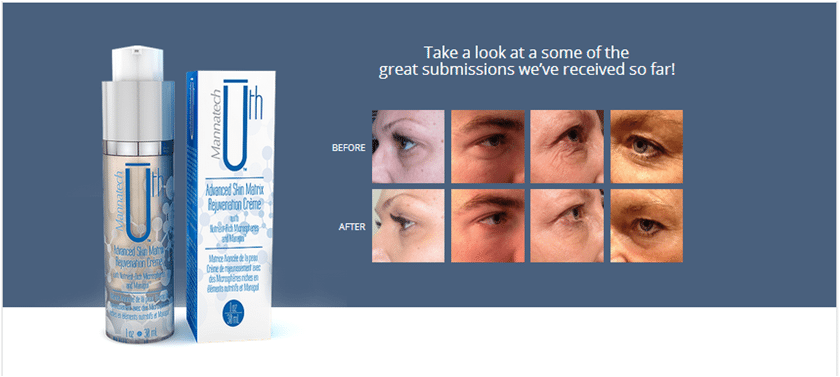 Submit Your Ūth Before and After Pics Here!
We're making it easy for you to share what Ūth Crème is doing for you! 
We all know a picture is worth a thousand words, right? What better to tell the story of Ūth Crème than with your pictures! There's now a simple, single Web page where anyone can upload their before and after pictures and submit them directly to the corporate team. 
We give you step-by-step instructions and tips on how to take the best pictures. And best of all, we may use your pictures in future marketing materials. 
So, spread the word. The page is Photos.Mannatech.com. Anytime you, or anyone you know, has a picture to share with Mannatech, just go to Photos.Mannatech.com.