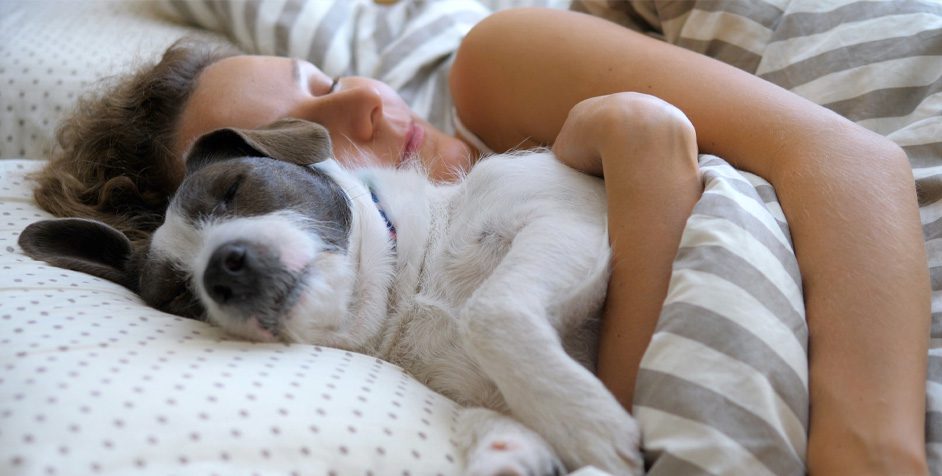 Good Science. Good Sense
Get the Zzzs You Need
In the hustle and bustle of modern life, it's easy to overlook the importance of sleep.
Yet, one of the most important things you can do for your self-care is to ensure you're getting enough quality sleep. And quality sleep starts with a mindful sleep routine.1
✓ Consistent bedtime
✓ Quiet, cool, dark room
✓ Don't eat or drink too late
✓ Unwind before bed
✓ Turn off screens
✓ Exercise, but not too late
Take care of your sleep so you can take care of your day.
---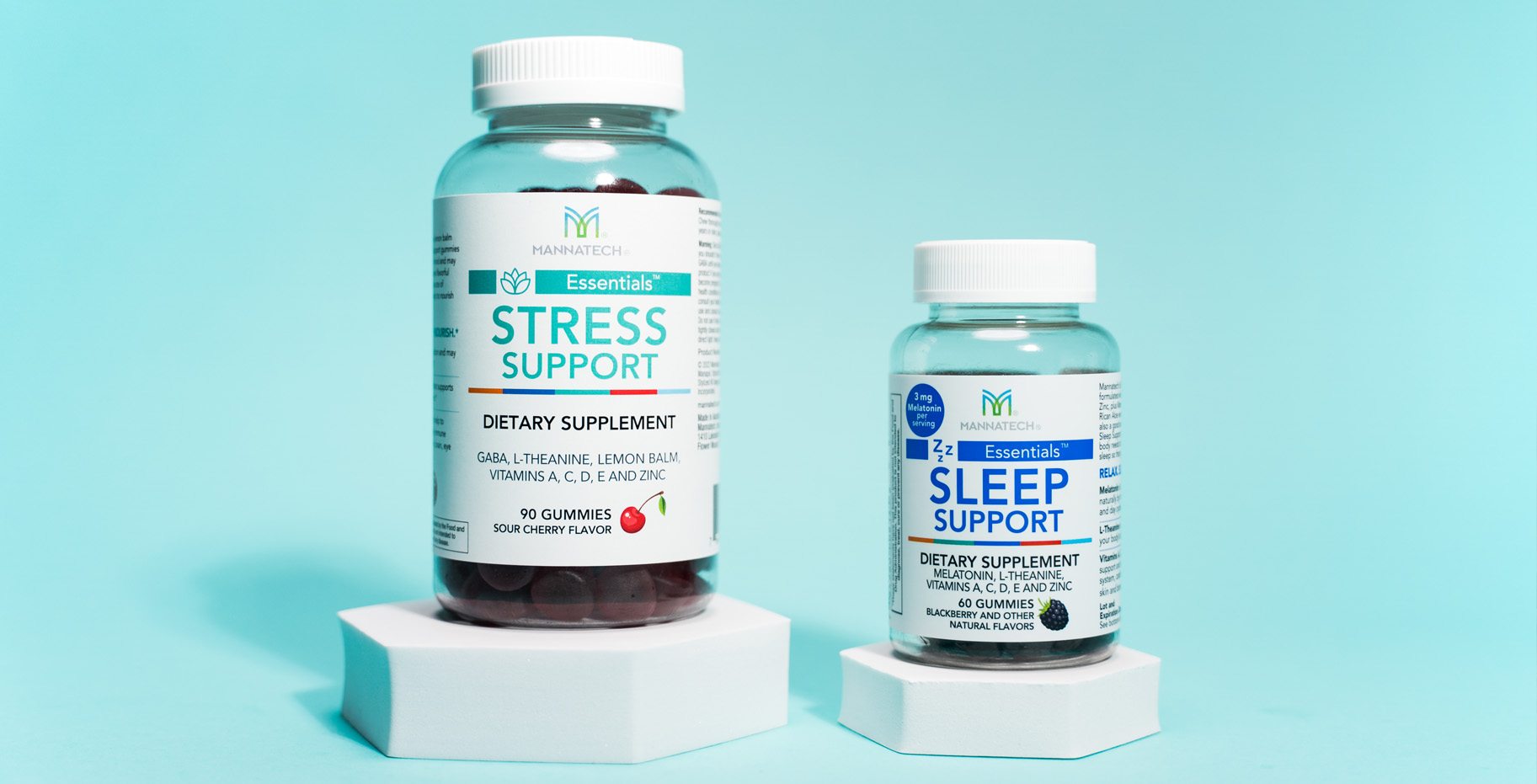 Your Yummy Gummy Solution
Sometimes, quality sleep comes easier with a little support.
At Mannatech, we've developed two new products to help set your mind at ease so you can more easily fall asleep, stay asleep and get the rest you crave.* Our Sleep Support and Stress Support gummies are safe, effective and fast-acting to provide just what your body needs, when you need it.* Add them to your monthly subscription today and experience the results for yourself.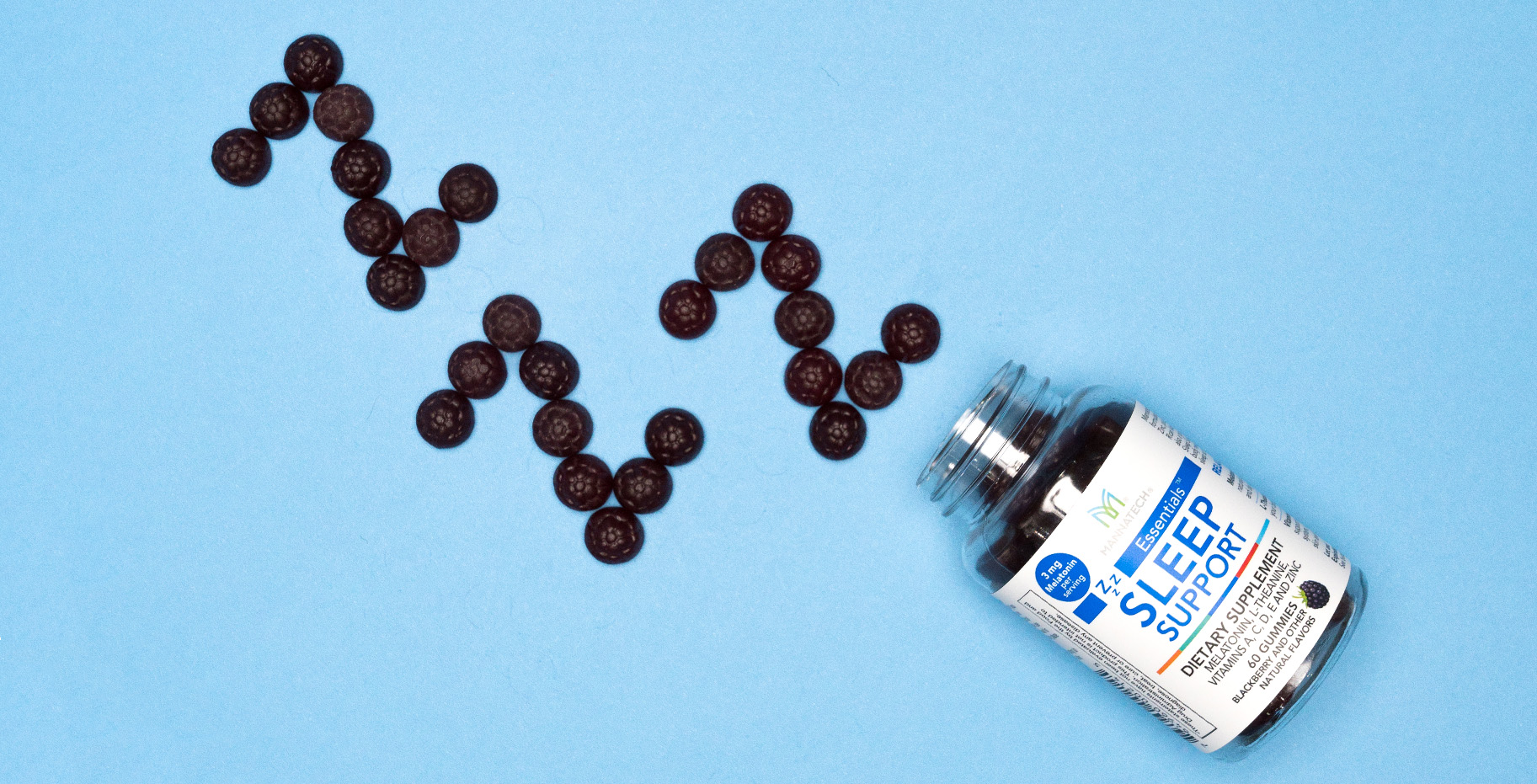 Counting Sheep? Try this instead
When was the last time you got a great night's sleep? Can't remember? We get it. 56% of Americans say they've experienced trouble falling and staying asleep. But the quality sleep you deserve is possible.
With Mannatech's Sleep Support gummies, you'll get more than the average sleep aid.* One serving of just two gummies provides just the right amount of Melatonin and L-Theanine to help your body to fall asleep — and stay asleep — naturally.* It's a gentle way to take care of yourself so that you can take care of your family.
Why Sleep Support gummies?

Our Sleep Support gummies use natural ingredients like L-Theanine and Melatonin to help give you rest when you need it most.* They're not habit-forming, and they help nourish your body with essential vitamins like A, C, D and E, and Zinc.* Plus, they're delicious! Real fruit pectin gives them a perfect, gummy texture and sweet blackberry flavor.
---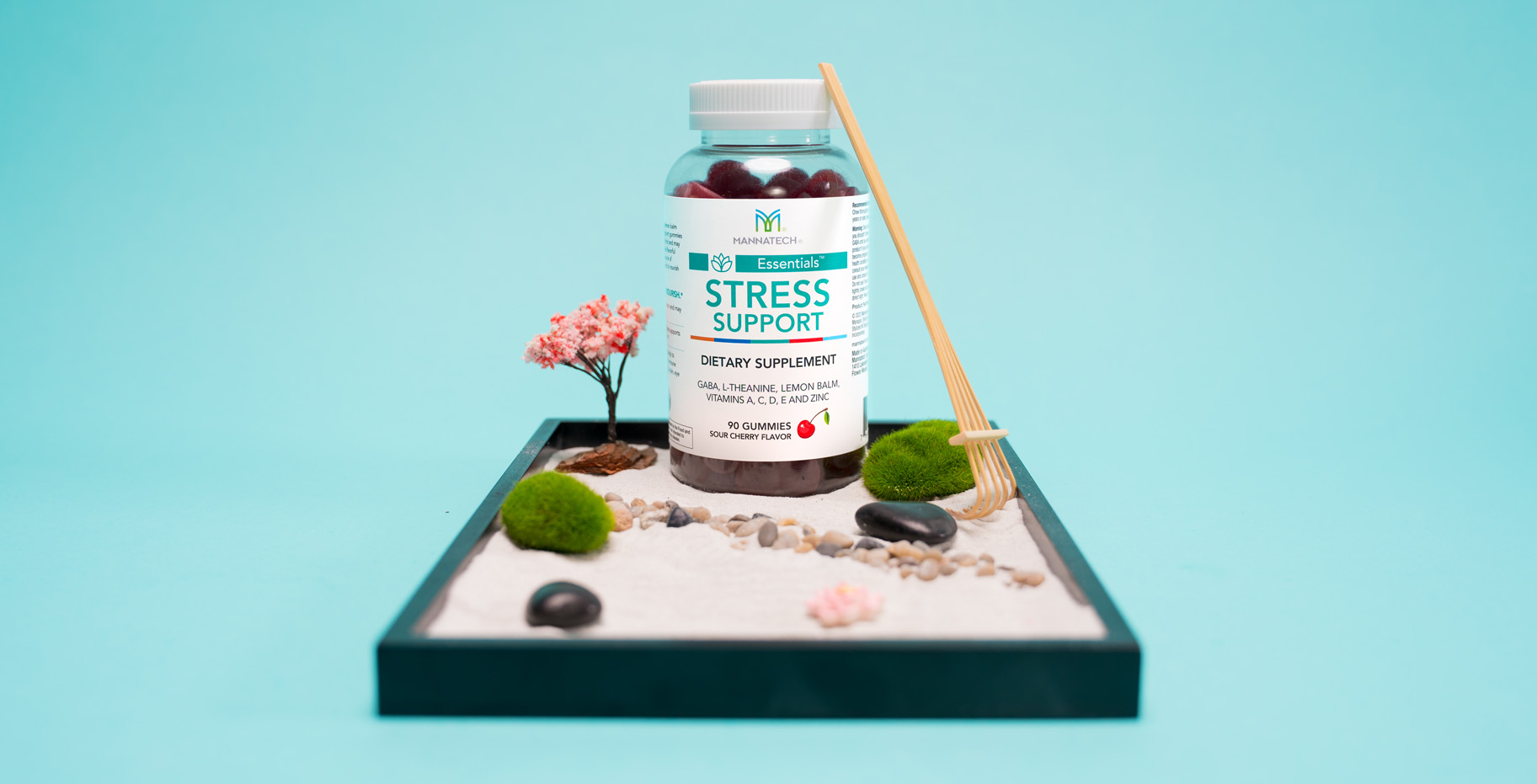 Stress Keeping You Up at Night? Say Hello to Calm.
We all sleep better when we feel relaxed and like life is in balance.
If you're looking to ease stress and tension so you can rest, try Mannatech's new Stress Support gummies. They are packed with goodness to help soothe your nerves so you can go from level ten to a day — and night — of Zen.* You'll love the sour cherry flavor, and the infusion of Vitamins A, C, D, E, and Zinc will help you feel as amazing as they taste.*
Why Stress Support gummies?

Our nature-based and science-backed Stress Support gummies contain a supergroup of ingredients: GABA (Gamma-Aminobutyric Acid), which may calm nerves in the brain; L-Theanine, which is commonly found in green tea and helps the body achieve relaxation; and Lemon Balm, a perennial plant known for its uplifting and calming effects.*
Sleep Well. Stress Less. Live More.*
Add Sleep Support and Stress Support gummies to your Monthly Subscription today!
A healthy blend of vitamins and minerals is important for children everywhere. However, many of the foods being given to those in underdeveloped countries are not meeting the minimum nutritional criteria. Your participation in the M5M program makes it possible for us and our partners to provide nutrients to enrich the lives of children all over the world.