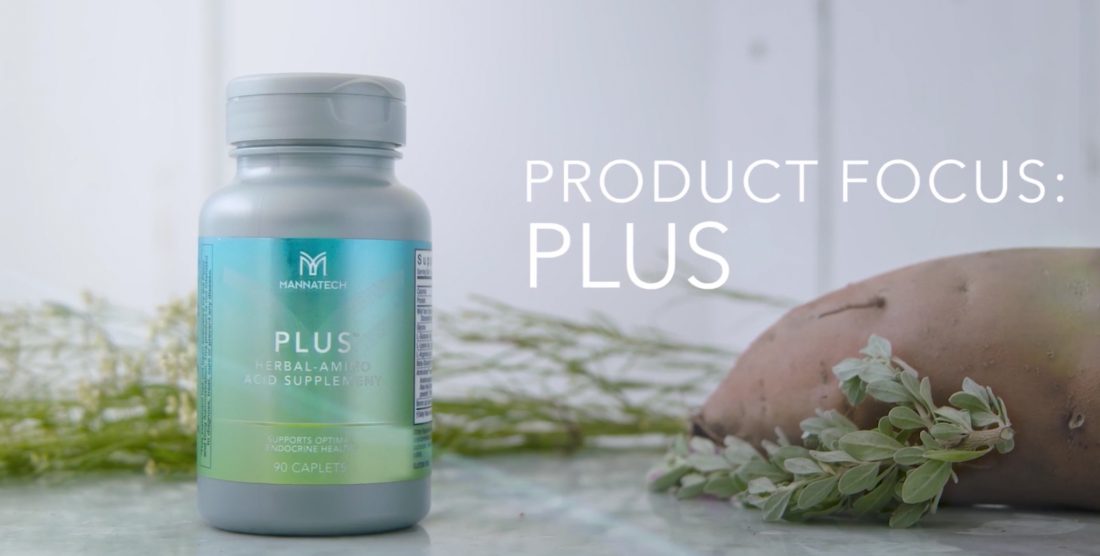 Weekly Product Focus: Plus™
Learn more about Plus™ with Sona van der Hoop and Dr. Steve Nugent.
Balanced hormones – Balanced life
HEALTHY SUPPORT FOR YOUR HORMONES
When you're not quite you, a faulty endocrine system may be the problem. Help keep it healthy with our PLUS caplets formulated with a unique blend of nutrients that support balanced health to keep your spirits high.
Formulated with a unique blend of ingredients, like those found in Wild Yam root, our PLUS caplets:
Benefits:
Support breast, prostate, bone and colon health.*
Support the health of the immune, nervous and cardiovascular systems.*
Are formulated to keep your endocrine system healthy.*
Are a source of plant sterols.