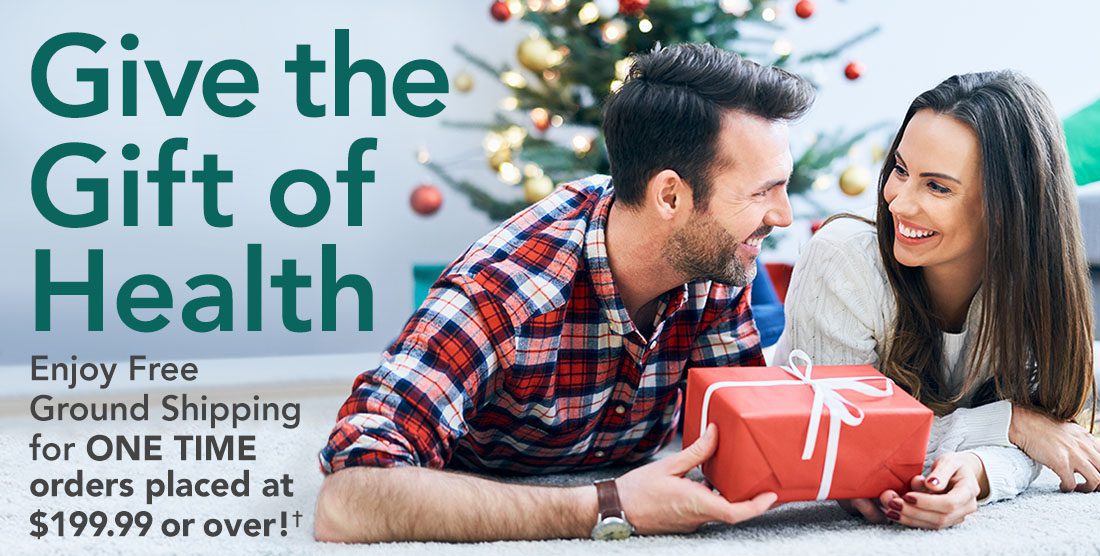 The Ultimate Guide for Healthy Holiday Shopping
With all the holiday parties and family time activities the fall and winter months bring, it's easy to lose motivation and stop exercising regularly and staying active. We have just what you need! With holiday gift-giving in full swing, whether you're buying for friends, family or that special someone, why not get them a gift to help them achieve their health goals? It just might empower them to make healthy choices this season!
Shop and Save!
This special is available December 10 through December 31 while supplies last, for One Time Orders only.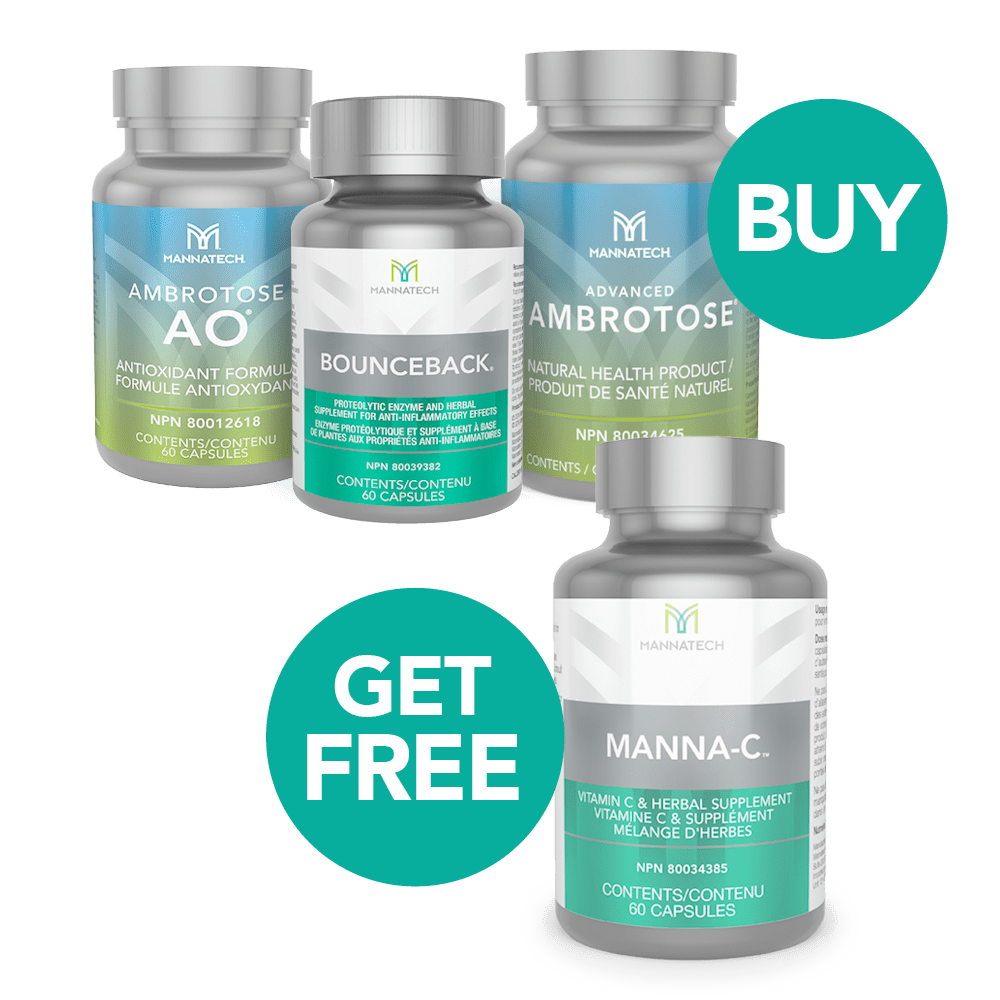 Active Outdoors Bundle – Purchase Ambrotose AO®, Advanced Ambrotose® (120 caps), BounceBack® and get a FREE Manna-C™
 Get the support you need to stay active and outdoors, throughout the seasons!
This special collection of products, combines:
Ambrotose AO to support cells and helps the body guard against oxidative stress with antioxidant-rich nutrients.
Advanced Ambrotose (120 Caps) supports the maintenance of good health and a healthy immune system.
BounceBack supports your body natural recovery from activity due to its powerful anti-inflammatory effects.
Manna-C provides antioxidant support for the maintenance of good health.
Order today so keep active outdoors!
SKU: 78111
Retail Price: $207.96
Original Member Price: $187.96
Promotional Member Price: $149.97
PV 141
† FOR ONE TIME ORDERS ONLY. WHILES SUPPLIES LAST. FREE GROUND/STANDARD SHIPPING FOR ORDERS $199.99 USD AND OVER, THROUGH DECEMBER 31st. EXCLUDES STANDARD SHIPPING METHODS REQUIRING A SIGNATURE. ORDERS MAY BE REDEEMED USING LOYALTY POINTS, BUT WILL NOT GENERATE LOYALTY POINTS. THERE WILL BE NO FIRST ORDER BONUS FOR FIRST ORDERS OF THIS PROMOTIONAL ITEM DURING THIS PROMOTIONAL PERIOD.
---
假日购物最佳健康礼物
随着秋冬季假日聚会和家庭团聚时光增多,很容易在健康和锻炼上有所懈怠,活力缺减。我们的产品正好帮到您!在假期享受购物狂欢之时,您肯定会给好友、家人或特殊的人购买礼物,何不购买一些能帮助他们保持健康的礼物呢?您的礼物可以帮助他们在这个季节做出更有利于健康的选择!
买到即赚到!
特惠活动将在 12 月 10 日至 12 月 31 日期间推出,售完为止,只接受一次性订单。
 户外活力套装 – 购买美泰醣质抗氧化胶囊、美泰加强型醣质营养素(120 粒)、美泰骨关节胶囊,即可免费获赠美泰复方多效维 C 胶囊
 获得所需的健康支持,助您整个季节在户外保持活力!
本特惠套装包含:
美泰醣质抗氧化胶囊,滋养细胞,含有富含抗氧化剂的营养素,可帮助身体对抗氧化应激。
美泰加强型醣质营养素(120 粒),有助于维持良好的健康和健全的免疫系统。
美泰骨关节胶囊,具备强大的抗炎作用,帮助人体在活动后的自我修复过程正常进行。
美泰复方多效维 C 胶囊提供保持良好健康状态所需的抗氧化作用。
马上订购,即刻为户外健康保驾护航!
SKU/货号:78111
零售价:$207.96
会员原价:$187.96
会员优惠价:$149.97
PV 141
† 仅适用于一次性订单。售完为止。截至 12 月 31 日,订单达到 199.99 美元及以上即可享受免费陆运/标准运输。不包括需要签名的标准运输方式。可使用忠诚度积分兑换订单,但此次购买将不会产生忠诚度积分。在此促销期间,订购此促销产品将不享受首购推荐奖金。