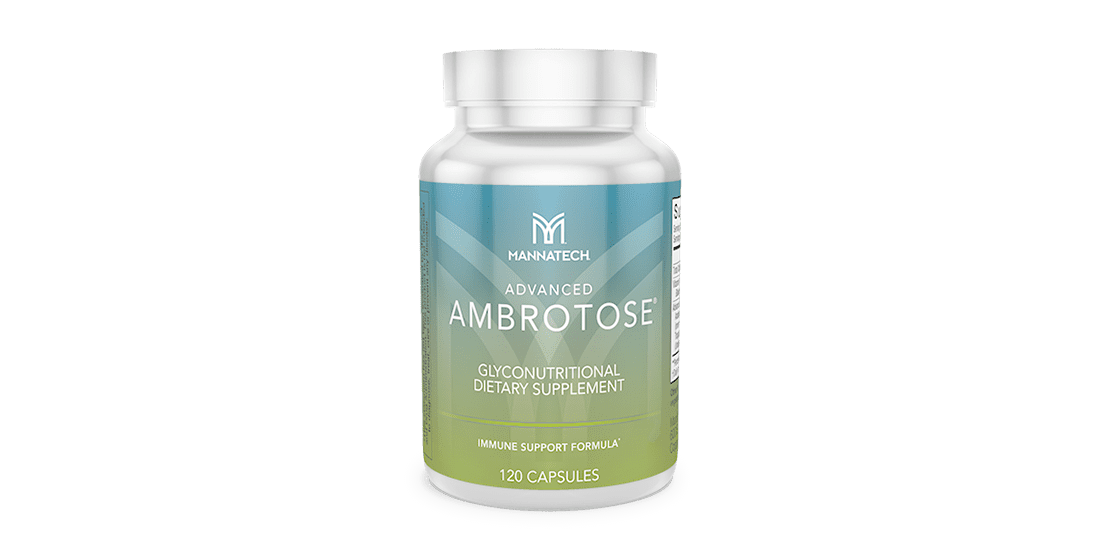 Advanced Ambrotose is Sporting a New Bottle
Due to a shipping delay, our Advanced Ambrotose (120 capsule) Item 37001, will arrive in a white cap and bottle. This is only a temporary solution, and the silver bottle will be back in production soon. We will continue to keep you abreast of any changes to your products. Know we are working to deliver the same great products and service as always! If you have any questions about this change, please connect with Customer Care.
---
美泰加强型醣质营养素采用运动风格的新瓶包装
由于供应运输延迟,我们的美泰加强型醣质营养素(120 粒胶囊,货号 37001)将以白色盖子和瓶装加交付到您手上。这只是一个临时解决方案,银色包装瓶将很快恢复生产。我们将继续向您通报产品变化的最新情况。我们始终致力于提供同样优质的产品和服务!如果您对此变化有任何疑问,请联系客户服务部门。
---
Advanced Ambrotose® estrena un nuevo frasco
Debido a nuestro retraso en el envío, nuestro Advanced Ambrotose (120 cápsulas) producto 37001, llegará en un frasco con tapa blanco. Esta es solo una solución temporal, y el frasco plateado pronto estará de nuevo en producción. Continuaremos informándote sobre cualquier cambio en tus productos. ¡Puedes estar seguro de que estamos trabajando para llevarte los mismos maravillosos productos y servicios de siempre! Si tienes alguna pregunta sobre este cambio, por favor, conéctate con el Servicio a Clientes.
---
Advanced Ambrotose® 의 새로운 제품 용기
배송 지연으로 인해 Advanced Ambrotose (120 캡슐) 제품번호 37001이 흰색 뚜껑 및 병에 담겨 도착할 예정입니다. 이는 일시적인 해결책으로 곧 다시 은색 병으로 생산 될 것입니다. 제품 변경 사항에 대해 계속 알려 드리겠습니다. 항상 동일하게 우수한 제품과 서비스를 제공하기 위해 노력하고 있음을 알아주십시오! 이번 변경에 대해 문의 사항이 있으시면 고객서비스부서로 연락 주십시오.