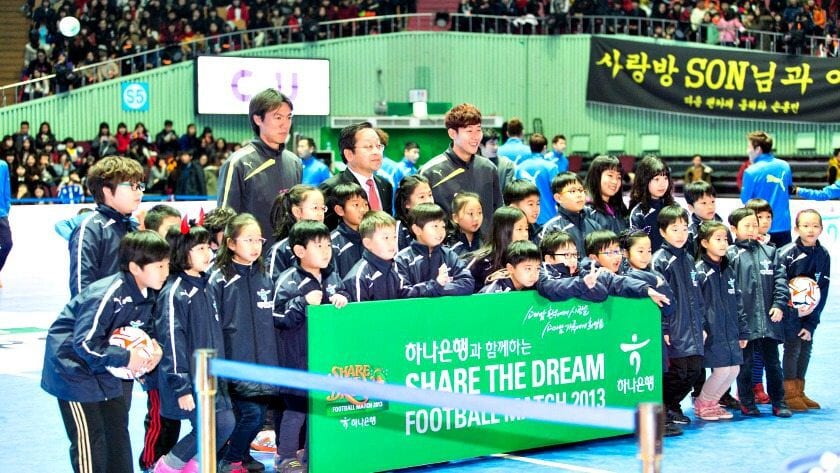 Korean Football!
Mannatech Korea sponsored "Share the Dream," a charity football match on December 29, 2013,  hosted by the Hong Myung-Bo Scholarship Foundation to raise funds to help fight childhood illness in Korea.
The event took place at the Seoul Jamsil Stadium. The match was between Korean football league players and Korean international football players. Hong Myung-Bo is a South Korean former soccer player, and is considered one of the greatest Asian soccer players of all time. He is a member of the Korean national team in four World Cups, and the first Asian player in four consecutive World Cup final tournaments. Ji So-Yoen, one of the Team Mannatech Korea members, also attended the event.
All players received Mannatech products and brochures.
A big "Thank You" goes out to Mannatech Korea for getting their community involved in making a difference in the lives of children. The event raised approximately two-hundred thousand dollars, and Mannatech Korea contributed a portion of that.