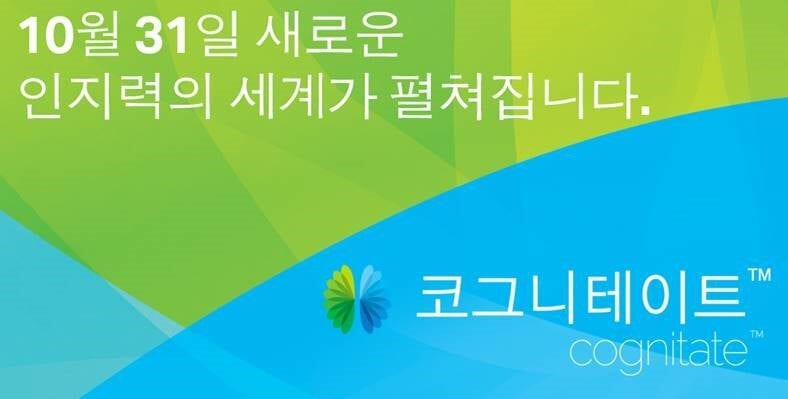 Mannatech Announces Launch of Brain-supporting Cognitate™ Supplement in Korea
Today, Mannatech Korea announced it will launch a new brain health product, Cognitate, exclusively in Korea on October 31 at Asia MannaFest in Seoul.
Our Cognitate product is specially designed to support the brain. The unique formulation helps facilitate the activity of neurotransmitters, which are involved in learning and memory. Cognitate supplement specifically helps to improve cognitive ability. It helps to improve memory and protects against age-related cognitive decline.*
"Mannatech is proud to deliver Cognitate supplement to the people of Korea," said Mannatech CEO and President, Al Bala. "It is our goal as a company to provide people around the world with state-of-the-art nutritional supplements that will improve their health and wellness in every aspect. Our Cognitate supplement provides a safe solution to enhance healthy cognitive function through scientifically-validated technology with high quality, powerful ingredients.* Our dynamic Korea market is the perfect place to launch this Mannatech product for the first time. I am convinced that their desire for more progressive and innovative wellness solutions will accelerate the reception of this product throughout Korea, and ultimately, the world."
Cognitate supplement is set to launch on October 31 at Asia MannaFest in Seoul. Asia MannaFest is our biggest global annual event and is expected to welcome more than 10,000 guests. Mannatech leaders will share their stories of success, provide real business and product training and the company will recognize Associates who have achieved new levels of sales accomplishment and leadership in the past year. Cognitate supplement will be available to order at the event and additional Cognitate formulations will launch in other global markets in 2016.
For more information on Cognitate supplement in Korea, please visit kr.Mannatech.com. To register for Asia MannaFest, visit the website.
*Product claims are specific to Korea Cognitate formulation.