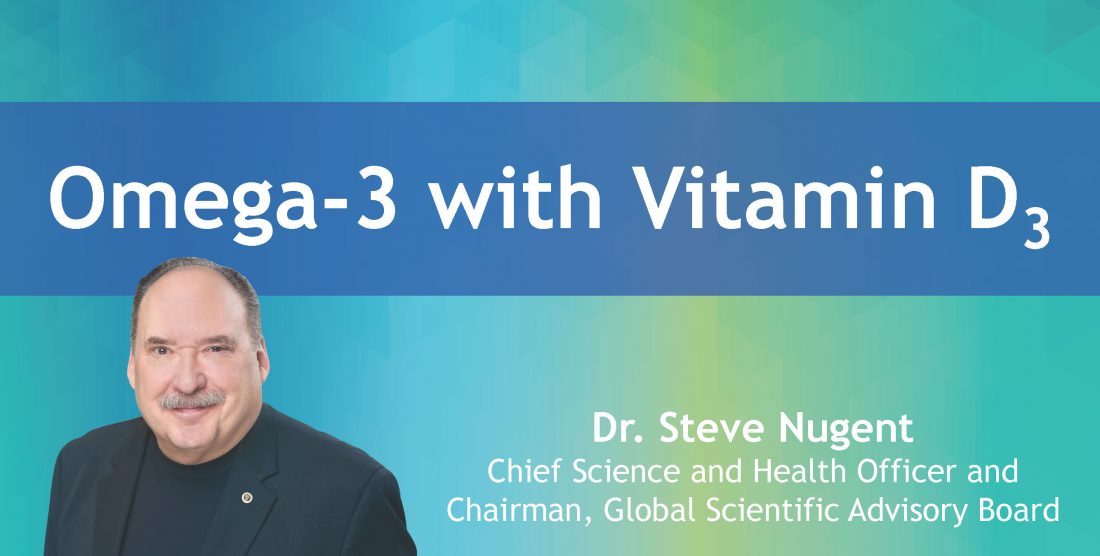 Weekly Product Focus: Omega-3 with Vitamin D3
Learn more about Omega-3 with Vitamin D3 with Dr. Steve Nugent.
Daily support for bone, brain & heart health
This mighty supplement provides an abundance of omega-3 fatty acids and vitamin D3 in order to support cardiovascular, bone, brain and immune health—so the only thing you break is barriers.*
Benefits:
Has a pleasant lemon flavor in an easy-to-swallow gel capsule.
Helps support cardiovascular and heart health.*
Helps support brain health and function.*
Helps maintain a healthy immune system and support a healthy inflammatory response—a key contributor to good health.*
Provides support for healthy triglyceride levels already within normal levels.*
Supports calcium absorption.*
Has over 1,000 mg of highly concentrated EPA and DHA per serving.
Is made from one of the highest-quality fish oils available, for ultra-purity.
Has 830 IU of vitamin D3 , a natural and preferred form of vitamin D.