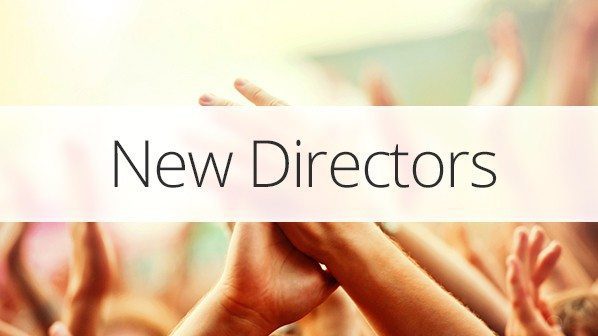 New U.S., Canada, South Africa and Mexico Directors for August, 2019 (中文 / Español)
Mannatech is proud to announce the following Associates who emerged last month as new Leaders!  We appreciate your hard work and dedication to your Mannatech business.
Please join us in congratulating Mannatech's new Leaders who continue to help make Mannatech successful.
---
Mannatech se enorgullece en anunciar a los siguientes Asociados, ¡quienes el mes pasado se convirtieron en nuevos Líderes! Apreciamos su duro trabajo y dedicación a su negocio Mannatech.
Por favor, únete a nosotros al felicitar a los nuevos Líderes, quienes continúan ayudando al éxito de Mannatech.
---
Mannatech很高兴为您宣布, 以下这些经销商上个月都成了新领导人! 我们感谢您的辛勤工作和您对Mannatech 业务的奉献。
CANADA NEW LEADERS
Silver Associate
LISA BELAIR
Gold Associate
DEBORAH PUDER
SHERRY WOODS
LEI MA
HUA  YANG
Director
HAO SUN
YU LI
YUANZHU WANG
HUI QIAN
KNUDSEN, RYAN
Silver Director
TURNNIR, CORRI
XIAO FENG WANG
WEILIN YE
ZEJUN LIU
RAN HEE PARK
WENJIE HOU
Gold Director 
KATHLENE RISSLING
ETHEL  RIZARRI
TING YUNG LAI
1200820 B.C.LTD.
Executive Director 
PENNY PUI – YU YUEN
XIAOHUI SU
MIGYEONG YU
YU ZHI  MA
Silver Executive Director 
JIE XU
YING WANG
FAN WU
Gold Executive Director 
GENMEI WANG
AIPING JIANG
MEXICO NEW LEADERS
Silver Associate 
JATZIRY MARICELA ARROYO MARTINEZ
Gold Associate
MA EUSTOLIA PUEBLA SEGURA
MARIA MERCEDES FERNANDEZ GARCIA
LAURA GRISELDA PADILLA MONTAÑO
JANNET GRANDE GARCIA
ISI NOEMI TEJEDA PEÑALOZA
MA DE JESUS RIVERA PEREZ
LUIS YARIM RUIZ ENRIQUEZ
FERNANDO HERNANDEZ PEREZ
MARIA ELENA VARGAS NERIA
GABRIELA MARIA VIRGINIA MEDINA NAVARRETE
HILDA DOMINGUEZ ALTAMIRANO
NAYELI FLORES ARIZMENDI
Director 
LAURA RAMIREZ PEREZ
INES MOLINA ACEVEDO
MARIA RAMIREZ GUERRERO
REBECA SILVA GONGORA
BRANDON ADONAY RIOS VARGAS
GLORIA BECERRIL VELASQUEZ
DIANA NANCY SOLORIO RIVAS
Gold Director 
FERMIN MARTINEZ MARTINEZ
Executive Director 
MARIA VICTORIA GAMBOA CANO
Silver Executive Director
MARCO ANTONIO RODRIGUEZ CONTRERAS
SOUTH AFRICA NEW LEADERS
Silver Associate
RUUSA UUYUMBA
JEANETTE LEROTHOLI
VIVIENNE WESSELS
MORNAY WHITFIELD
CHANE GIBSON
RICKY & CORAL BOOYSEN
MARIETJIE TRUTER
HANNELIE HUMAN
Gold Associate
ANTHONY KAIRUZ
ROBYN SWART
PIETER PENTZ
LILY MACHUENE  MAJA
CHANTEL DU PLESSIS
BONTLE DIRATSAGAE
WILLEM PETRUS  STAPELBERG
SARAH AMOGELANG NGOBENI
MINEI UYS
MICHELLE BOOYSEN
MARTINETTE BEKKER
ANNELIEN MARGARIETA KOTZEE
HENRY RUNGWAVE
CARYN DOWNING
JOCINE LOUISE CLAASEN
ANDRE AND BIANCA CHESTER
GORDON MINOTT
ELIZE VAN DER WESTHUIZEN
HILDE-MARI STOLTZ
MOHLAGO MABALE
JANELLE JACOBS
BEA  OTTO
IRMA HONIBALL
JACKIE  SCHULTZ
KARIN  KRUGER
LYDIA COETZEE
ISABEL LIRA
ODETTE  COETZEE
CAROLINA GROENEWALD
STEFANUS JOOSTE
Director 
JASON  LEER
BIANCA DE CARVALHO
LOUISA VAN WYK
YELENA KHAN
SHAMEEMAH GAMIET
RUDI DUVENHAGE
MARIZANNE  OBERHOLZER
RIKA LEONE SHANNON
THERINA ROSSOUW
ANNELIA PIETERSE
MELISSA WESSELS
WENDY LOUISE VORSTER
HUYAAM JOHAADIEN
NICOLINE KRUGER
ZAKITHI MABASO
ISSABEL VERRYNE
ADRI HUGO
CHANTE CLARKE
YOLANDI HEYNS
TANYA STEYN
ELMA KRITZINGER
HILLARY PALME
ANSA BOTHA
CHANTELL VAN STADEN
JANA WIEHAHN
RIAAN DAY
Silver Director 
JUNIETHA BLIGNAUT
GERTRUIDA SWANEPOEL
MARILIZE DE BRUIN
TANJA DE MEILLON
LAURA SIEBERHAGEN
CHIRENE HAWKE
LIBBI MARTIN
ADELE POTGIETER
CHARLOTTE DE BEER
BUTI RANTHETI
SHAMINE RAJPAL
WILFRED J RHODA
SOPHIE NICOLETTE STEPHANI BEZUIDENHOUDT
PAKO MATTHEWS
BARBARA DICKS
WIANDRE ERWEE
SUSANNA MAGDALENA MATTHEE
DEIDRE  FOURIE
OCKERT & MARI VAN DER MERWE
CHRISTELLE SLABBERT
MARRELIZE KRUGER
GAWA GAMIELDIEN
JOZEF FRANCOIS LUTJENS
DAVE TREDWAY
NAOMI  HARMSE
GABI BAYLY
MATSHIDISO RAMANAMANE
Gold Director
CHANTEL & WERNER KRUGER
MARISKA VAN WYK
PEARL E RHODA
MARYKE SLABBERT
GERALDINE BAKKES
GARY MCKAY
LUANDRI BLOEM
CANDICE COLE
ADRIAAN UYS
PETRUS JACOBUS DELPORT
Executive Director 
CHARLENE TAIT
SUSAN BOUWER
ANJE OOSTHUIZEN
CAYDN MARTIN
VANESSA  LOMBAARD
ASHIEKA JOHAADIEN
NIC M  SMITH
ANJEANETTE TAIT
Silver Executive Director 
LIZETTE VORSTER
QUINTIN STEPHANUS VAN ZYL
NATASHA OLIVIER
Presidential Director 
RYAN TAIT
UNITED STATES NEW LEADERS
Gold Associate
MIMI SULLIVAN
QIAOXI LEI
HANNA PARK
TAYLOR DEVORE
DEBRA OVERTON
SHIZI LEE
VICTORIA VIERA DIAZ
VIRGINIA BUTLER
ESTHER AMADOR CAMARENA
Director
YOUNG JIN AHN
LINDA SHIN
Silver Director 
CARLSON, DOUGLAS C
SOOBIN LEE
SUNG HONG
SUN KIM
YURONG XIA
Gold Director 
KAREN LAMBRECHT-KLEIN
KONIA GROUP, INC.
JISU KIM
YING HAO TAN
CHING-SHYONG LI
CHAD STOLTZ
Executive Director 
YUSHIN KANG
YOUNG LEE
GRACE  H. KIM
MINAM BANUELOS
XIAOFENG DONG
SE IL KANG
Gold Executive Director
CAIXIA MA