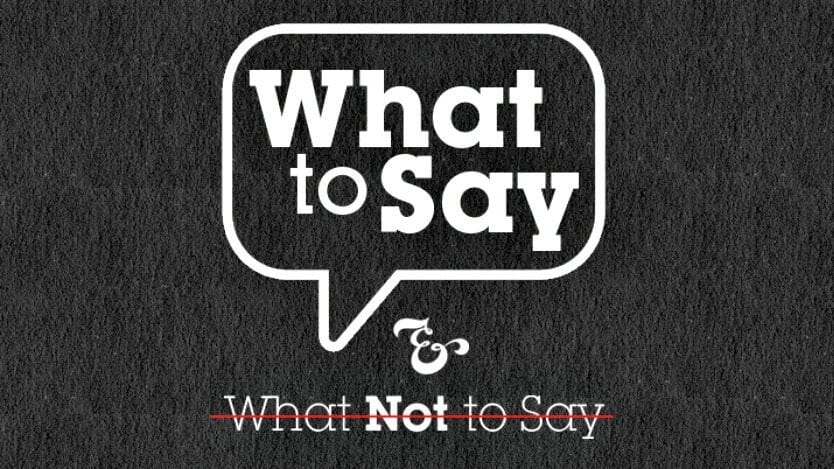 Say What?
Quick Tips for Compliant Messaging
Making proper claims about our business and our products is one of the most important responsibilities you have as a Mannatech Associate. As dietary supplements, our products are regulated worldwide by many different federal entities that work in conjunction with one another.  These entities govern everything from how the products are labeled, to the claims that can be made about them, and whether the claims are substantiated. Mannatech's Research and Development and Regulatory Affairs teams ensure that our product claims are truthful, substantiated and acceptable to relevant international agencies. 
Currently, there are three recognized classes of claims in the United States: (1) Nutrient Content Claims, (2) Structure/Function Claims, and (3) Approved Health Claims
Nutrient Content Claims – A nutrient content claim discusses the presence of beneficial nutrients in a product.  For example: Ambrotose AO is rich in antioxidant vitamins C and E.  
Structure/Function Claims – A structure/function claim describes the role of a nutrient or dietary ingredient in affecting the normal function of the body.  These claims are characterized by using words such as "maintains," "promotes," and "supports".  Moreover, care must be taken to avoid using drug related terminology and the effects of dietary supplements to the effects of drugs.  For example: Ambrotose® complex powder promotes cellular communication.
Approved Health Claims – The FDA has allowed some Approved Health Claims with very specific language that can be used, for a handful of dietary supplement ingredients.  For example: "Supportive but not conclusive research shows that consumption of EPA and DHA omega-3 fatty acids may reduce the risk of coronary heart disease. One serving of Omega-3 with vitamin D3 provides 1110 milligrams of EPA and DHA omega-3 fatty acids. [See nutrition information for total fat, saturated fat, and cholesterol content.]"
Before sharing your enthusiasm about Mannatech products with others, take the time to become familiar with the approved product claims posted on www.mannatech.com.  Below are more  "Helpful Hints" that you can use to equip yourself with compliant messaging:
Helpful Hints
Use "wellness".
Refer to Mannatech as a "nutritional dietary supplement company." 
Use less technical and scientific terms to avoid misrepresenting materials.

For specific product claims, please use language provided on Mannatech.com

Avoid language that implies a natural vitamin in a food or supplement is superior to an added or synthetic vitamin. 
Use the product name as an adjective (i.e., OsoLean powder, Advanced Ambrotose product, PhytoMatrix caplets, etc.) Avoid references related to diseases, illnesses or conditions, as well as symptoms of all three.
When referencing the M5M℠ initiative, accurately describe the goal of the initiative by using supporting language such as:

impact the lives of children
nourish children in need
help fight malnutrition
help address malnutrition
join the cause against malnutrition
Speak with care by making sure to always follow the "Helpful Hints". Thank you for always being a responsible Associate representing Mannatech in a way that protects our business!