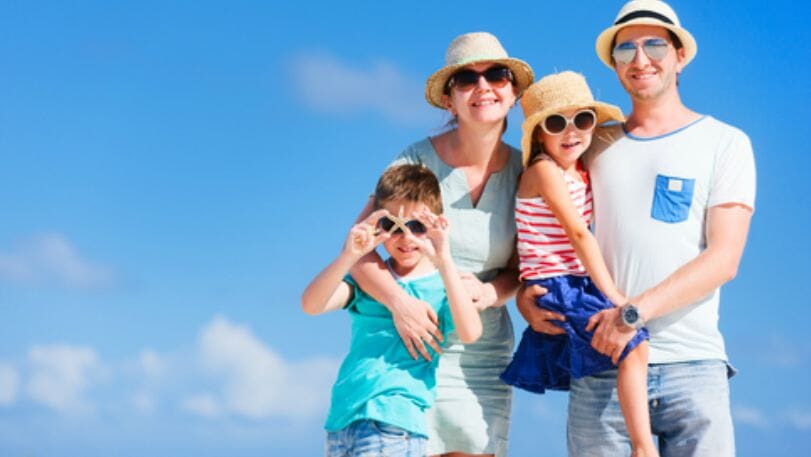 A Family-Oriented Future
Name: Janice Bailey
Location: United States
Rank: Regional Director
Surrounded by her family and the white sandy Mexican beaches makes Janice Bailey smile in a way that only someone who found an answer to a great life question can smile.
Bailey, from Joseph, Ore., was caught between following her passion for health and wellness as a registered nurse and her desire to homeschool her children. The tension between working outside the home, the income it produced and her wish to be closer to her children was a puzzle that was solved once Mannatech entered her life.
A friend of Bailey's had to talk her into her first experience with Mannatech's products. Sensing positive results, she began to explore more about Mannatech, taking a close look at the science behind Ambrotose® complex. What finally convinced Bailey that Mannatech was right for her was a video-tape featuring Mannatech leader Merri-jo Hillaker.
"Merri-jo's testimony about her dad and the science behind Ambrotose sealed the deal for me," said Bailey. "But our relationship with Mannatech has meant so much for my family. It has impacted our children's goal setting and helped set them on a path of good, healthy habits. Best of all, it has allowed me to homeschool our children because I don't have to work so much outside the home."
Bailey soon reached National Director and was driven by the early success she had signing up new members and the financial boom she received soon after.+
"One of the women I initially registered was so excited that she got me excited too!" Bailey said. "That was a great feeling to have, and on top of that the money just kept showing up every two weeks!"
She enjoys the increased energy levels and more youthful-looking skin she has achieved while using Mannatech's dietary supplements and skincare products.* As a part-time nurse, she is working toward reaching her goal of becoming a registered health and wellness coach. Bailey is grateful for the wonderful people she has met as a result of her business. In addition, she enjoys getting to travel more.
"I've been able to take our family on three paid-for vacations to Cancun, Alaska and the Mexican Riviera," said Bailey.+ "Mannatech has enabled me to spend more time at home with my family."
+Anyone's individual earnings or lifestyle as an Associate are strictly dependent upon the individual's enterprise in his/her area, effort expended, his/her skill, and the market available to him/her. Mannatech makes no guarantee of earnings or lifestyle.