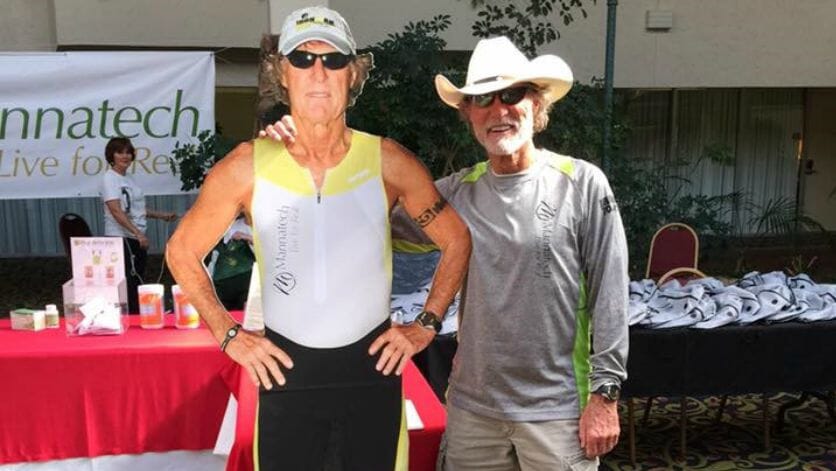 Attain Peak Performance at Any Age
At 76 years old, Mike Greer has been competing in triathlons for 32 years; and for the last 16 years, Mannatech has been his competitive edge.
Between June and July of 2015, Greer took on two triathlons and won both for his age group. In June he won the Tri Raider Sprint Triathlon, and in July he won the Off The Rock Triathlon.
Greer has used Mannatech products to help him continue competing and maintaining a high level of performance.
"For the last 16 years I have always felt that the Mannatech supplements have filled the gap that I was not getting from my regular diet," Greer said. "Most shortcomings in my diet are off set by the Mannatech protocol. Mannatech has outstanding products to help athletes perform at a high level, and I feel like I'm a living example."
Greer laid out the program that helps him perform at his best:
Daily Mannatech protocol:
On race day:
Same as his daily protocol
MannaBOOM during the event, including at the start and after the swim
"MannaBOOM is excellent for an energy boost at almost any time during a race," Greer said.
Greer also recommends having a performance diet. After his two or three-hour workouts, he enjoys a soft scrambled egg burrito or a peanut butter and jelly sandwich on whole wheat bread.
Greer has no plans to slow down and will continue doing what he loves – competing with Mannatech by his side.