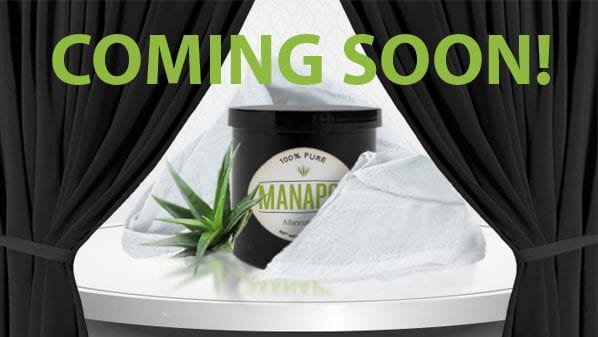 Coming Soon – Manapol® Powder
In case you haven't heard the news, Mannatech will soon be releasing a limited supply of Manapol – a premium, 100 percent aloe-based powder.  After years of requests and high-demand, this product, designed to support cell-to-cell communication, will only be available for a short time for U.S. Associates only.
Mannatech harnesses the benefits of nutritional glycobiology for its products before and better than anyone else. While Manapol has been used and is widely known as a key ingredient in many of our products for more than 20 years now, it is now being offered as a premium, stand-alone product on a first-come, first-served basis. You do NOT want to miss out.
Manapol benefits include:
Rich in acetylated mannans, the key bioactive ingredient found in the inner leaf gel of the aloe plant
An excellent source of glyconutrients
Developed through a proprietary extraction method
Supports the body's immune system*
A purer form of aloe vera gel powder, more rich in mannose than other similar products
May provide gastrointestinal benefits*
Manapol is a pure aloe gel extract with a guaranteed molecular weight of more than one million Daltons1, testing the highest of any other aloe gel extract. Don't wait – Manapol is only available for a limited time and will be gone in the blink of an eye!
Associate Price: $229.99. PV: 230. Not available on Auto Order. U.S. Associates only. Not for resale in Canada.
Sign up to be the first to know when this exclusive deal will be available by registering your email address here.

1The Chemical Abstract Society (CAS) has defined acemannan as requiring a molecular weight of one million Daltons or more.