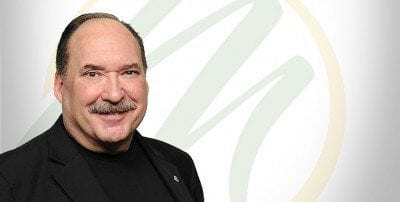 Dr. Nugent: Ambrotose Questions Answered
Dr. Steve Nugent, Mannatech's global wellness director and leader of Mannatech's global scientific advisory board, answers frequently asked questions about Ambrotose®. In this week's video podcast, called "Hear From the Doctor: Ambrotose Frequently Asked Questions," Dr. Nugent provides priceless training for Associates seeking to leverage Mannatech's Ambrotose products to maximize their value.
Dr. Nugent talks about how Mannatech has pioneered the development of glyconutrition, which has been the foundation of the company's Ambrotose products. He gives deep insights about Ambrotose and makes clear the difference and uses for the Ambrotose Complex and Advanced Ambrotose products.
This is a weekly podcast by Dr. Nugent, available for download at 6 p.m. Central Time on Mondays.
Dr. Nugent has more than 38 years of experience in the area of Integrative Medicine. He has tested more than 6,000 dietary supplements products and has formulated more than 100 products. He is internationally recognized as an expert in his field and has been teaching doctors for more than 30 years. He is Mannatech's most requested speaker worldwide.