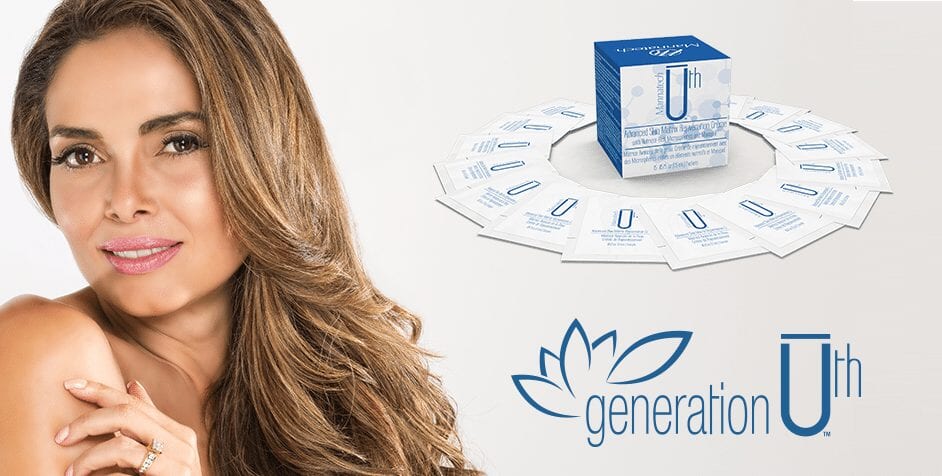 Enjoy 50 Percent Off Ūth™ Rejuvenation Crème Sachets – Limited Time Only!
Now available for a limited time only, Mannatech is offering Ūth Rejuvenation Crème samples at a discounted price with APO for U.S. and Canada. This is a great opportunity to launch your Generation Ūth Skincare business or expand your Mannatech business! You can use these samples to give to prospects to experience the amazing benefits of Ūth Rejuvenation Crème.
Ūth Rejuvenation Crème supports beautiful, healthy skin and is formulated to penetrate each layer of the skin to help reduce the appearance of fine lines and wrinkles.*
In a clinical study, Mannatech's Ūth Rejuvenation Crème was shown to:
Help reduce the appearance of wrinkles
Help reduce the appearance of lines
Increase moisture and hydration
Give the skin greater luminosity
Even skin's tone
Improve the elasticity of the skin†
To purchase the discounted samples with APO, log in to Mannatech.com and search "Ūth Sample (with APO)." The Associate price for 15 sample sachets is $15, SKU #: 23601. This promo will end on December 19, 2015.
Don't miss your chance on this great deal. Purchase your sample sachets today!
†Results and timing vary. It is recommended to use product for a full month for optimal results.