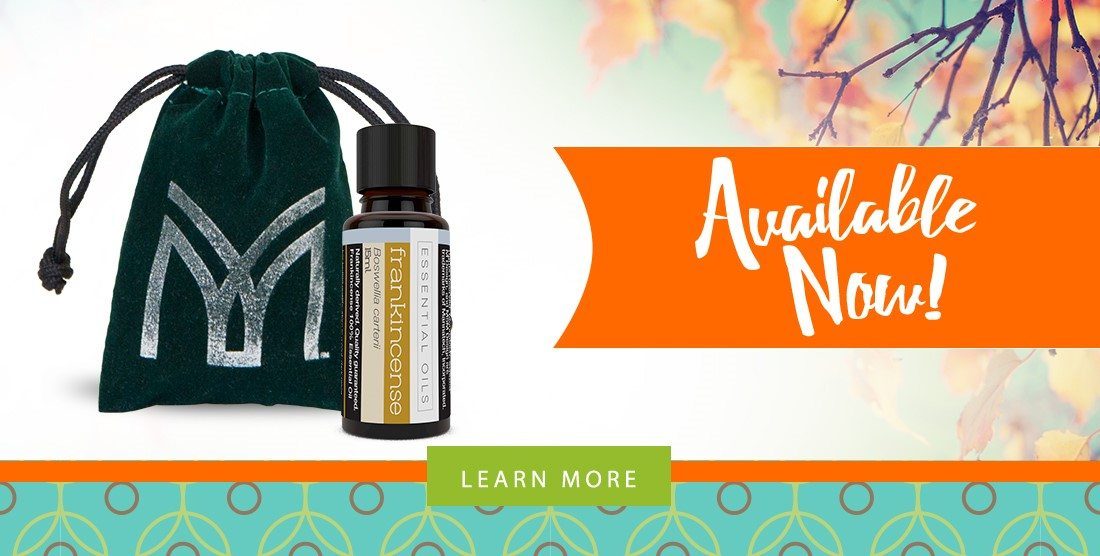 Frankincense Oil – The Perfect Gift for Loved Ones this Holiday Season
This holiday season, Mannatech is offering incredible new products to help you "Unwrap the Wellness." Our new Frankincense Oil is the perfect way to give the gift of health and happiness.
For centuries, Frankincense Oil has been one of the most highly prized essential oils in the world. Often burned or added to perfumes for religious ceremonies, the scent has been described as both grounding and "spiritually uplifting." It continues to be popular today for use during prayer, meditation and yoga.
Frankincense Oil can be used to support overall health through diffusion and topical application. When diffused with Lavender and Orange Oils, it can improve sleep. Studies have also shown that Frankincense Oil can help you relax when inhaled or diffused.
Give this amazing gift to a loved one today. And for a limited time, you'll receive a FREE holiday gift pouch with any 15 ml essential oil purchase. (Customers will automatically receive the free gift pouch with all Automatic Orders of essential oils.) The free gift pouch promotion runs through December 16. Get yours before it's gone!
For more information on Mannatech's Essential Oils, visit our Facebook Page.