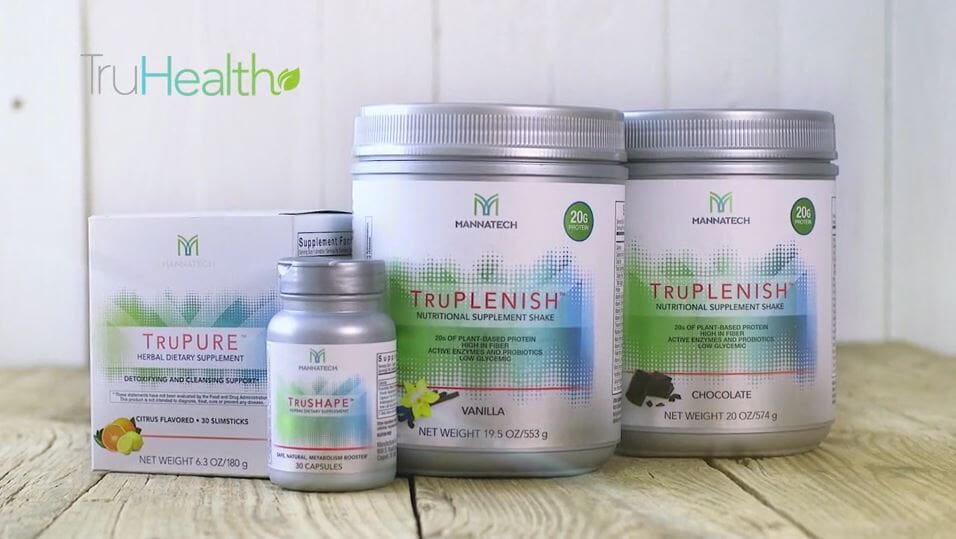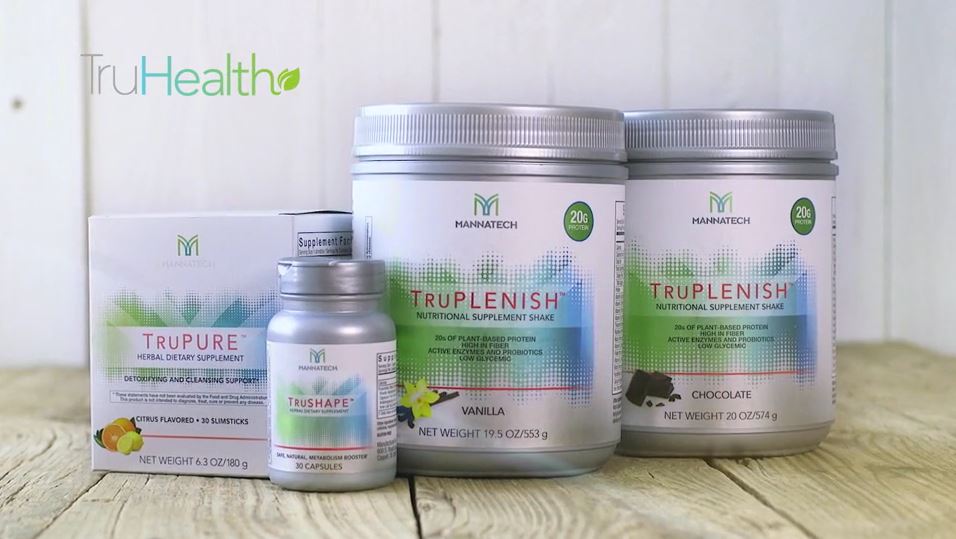 Give Prospects the Ultimate Sample with the TruHealth Resealable Bag + TruPlenish Benefits Card
Mannatech's TruHealthTM 30-Day Fat-Loss System is transforming lives from the inside out. If TruHealth has improved your life, you may want to share the products with friends and family who are interested in trying them out before purchasing.
The MannatechTools.com store offers the perfect solution with official, TruHealth-branded resealable bags you can purchase in packs of 25. Each bag holds up to two servings of the TruPLENISHTM shake and can also hold TruSHAPETM capsules. A special combo kit is available for purchase with both a resealable bag and a TruPLENISH Benefits Card with details on Mannatech's newest plant-based supplement shake.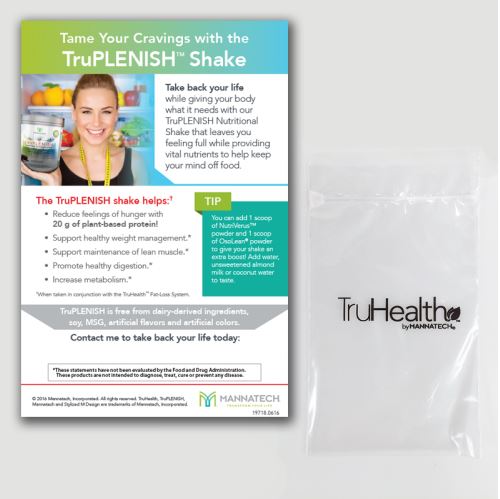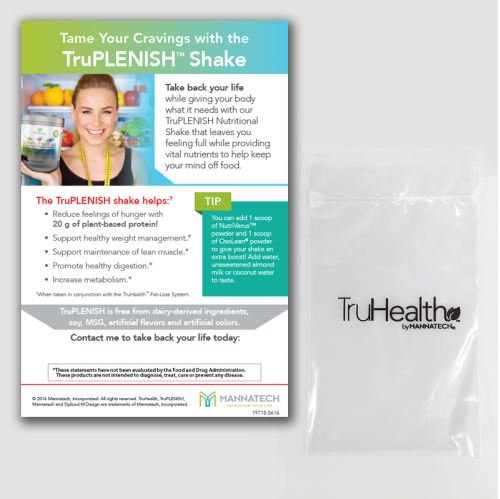 Staple the TruPlenish Benefits Card along with your Mannatech Independent Associate Business Card to the bag to make the presentation complete and professional. Hand out to interested friends and share your own personal TruHealth story with them.
These resealable bags are perfect for:
Handing out samples at the gym
Taking your wellness routine with you in your purse, lunch, computer bag or gym bag
On-the-go
Letting prospects, friends or family try out the amazing TruHealth System!
Invest in your business with this TruHealth sampling solution. Find the combo kit, business cards and other tools at MannatechTools.com.