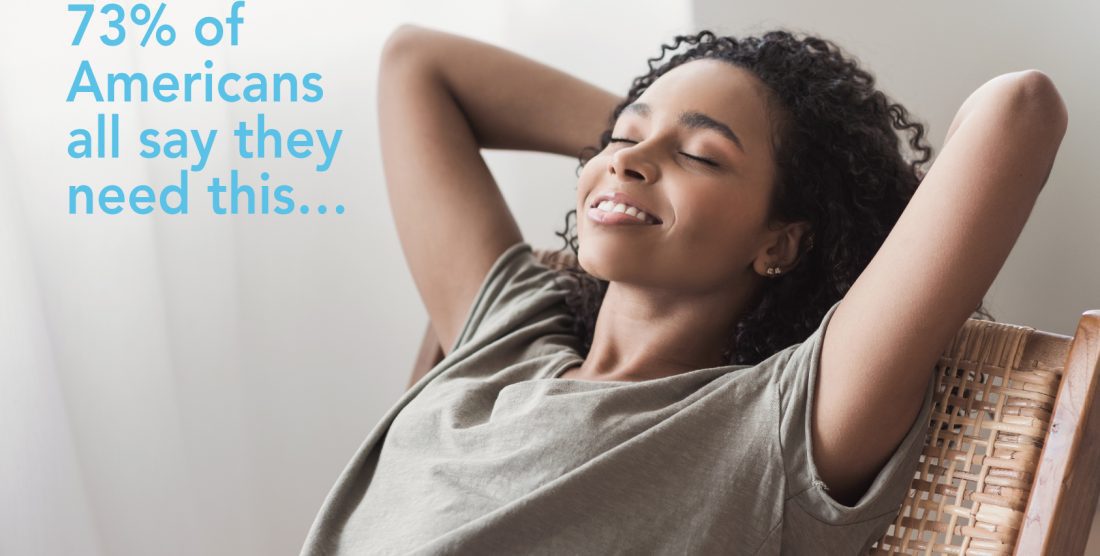 Good Science. Good Sense. (December)
One of our most cherished roles in life is caring for others. Our families and friends come first. 73% of Americans are recognizing they need to take care of themselves, too.1
Isn't it time you embrace the restorative practice of self-care?
Self-care isn't selfish. By reducing your stress, choosing healthy food, getting adequate sleep, exercising, and boosting your energy, you are giving your mind and body what it needs.
Self-care also doesn't have to be complicated. Read a book. Cook a delicious, nutrient-rich meal. Spend time with a friend. Or sip a cup of warm tea after a long day. When you take even a few moments to clear your mind and do something to boost your physical or mental well-being, you are practicing self-care.
Choose what feels best and works with your schedule. Adding simple, healthy habits to your daily routine can have a big impact.2
---
Good Nutrition Made Simple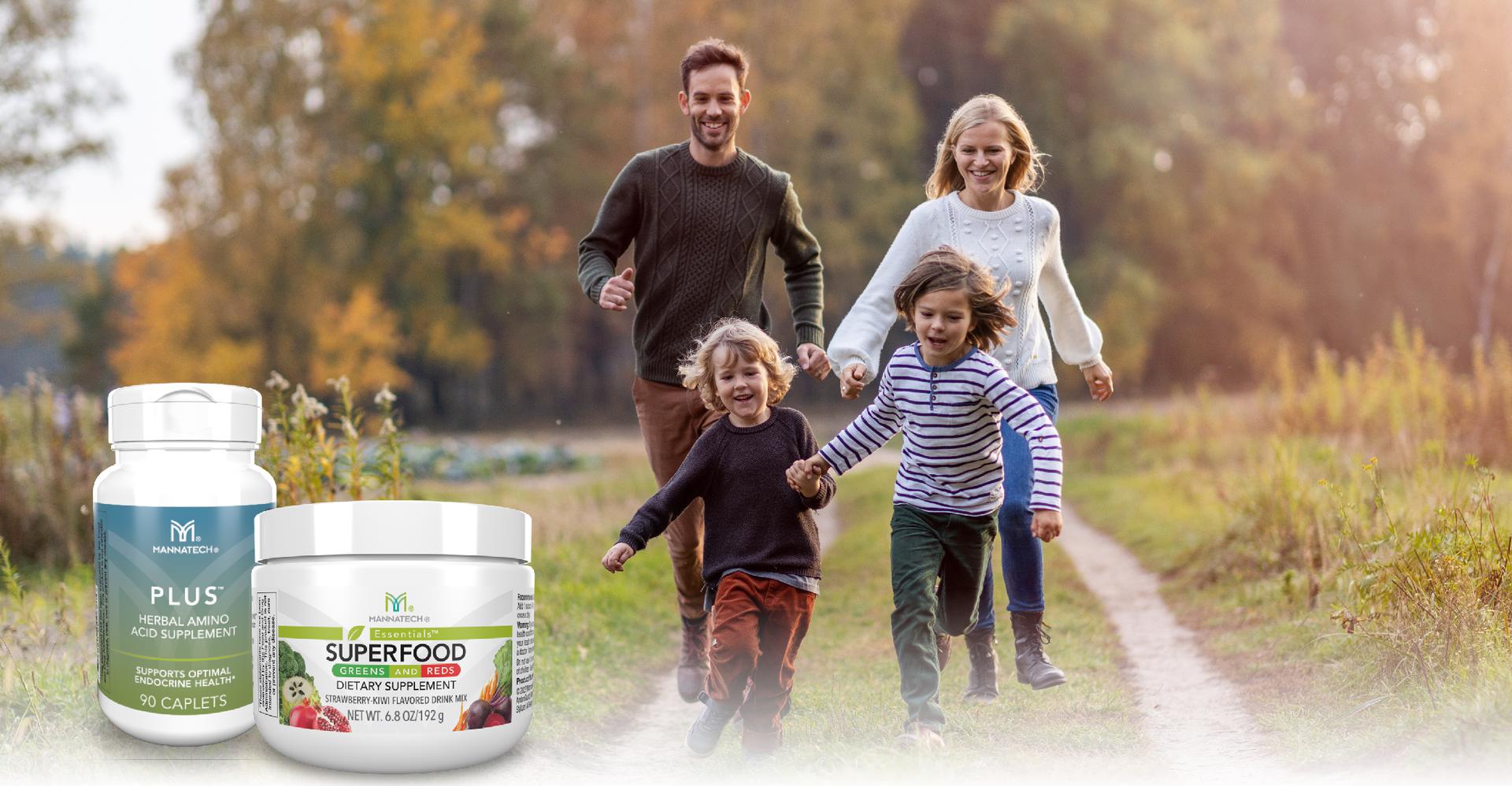 Fueling your body with natural ingredients rooted in science is a great way to practice self-care. At Mannatech, we make it easy to ensure you and your family have the nutritional support you need.
For example, PLUS™ caplets support your endocrine system, and Superfood Greens and Reds drink mix delivers a blend of nutritional benefits traditionally only available by eating a variety of fruits and vegetables.*
Give yourself the gift of nutritional self-care by adding them to your monthly subscription order today.
---
Self-Care for Your Endocrine Health
Your body's endocrine system creates and releases hormones that shape much of how we think and feel. When this system is healthy, our metabolism, mood, sleep, emotions and more tend to stay on track. Unfortunately, life's challenges, stressors, and environmental factors can affect how hormones are released throughout our bodies.
If you feel tired and worn out even after a good night's sleep, or if you seem to lack energy or feel "gray" and have a craving for salty foods, your body may be trying to tell you it needs some added endocrine support.
---

Why PLUS?
That's where PLUS caplets come in. We've designed this product to help your body maintain a healthy balance of hormones, supporting optimal endocrine health and, more specifically, adrenal function.* Packed with naturally sourced ingredients, PLUS also supports many other systems throughout the body, including your immune, nervous and cardiovascular systems.*
---
A Flexible Way to Boost Your Nutrition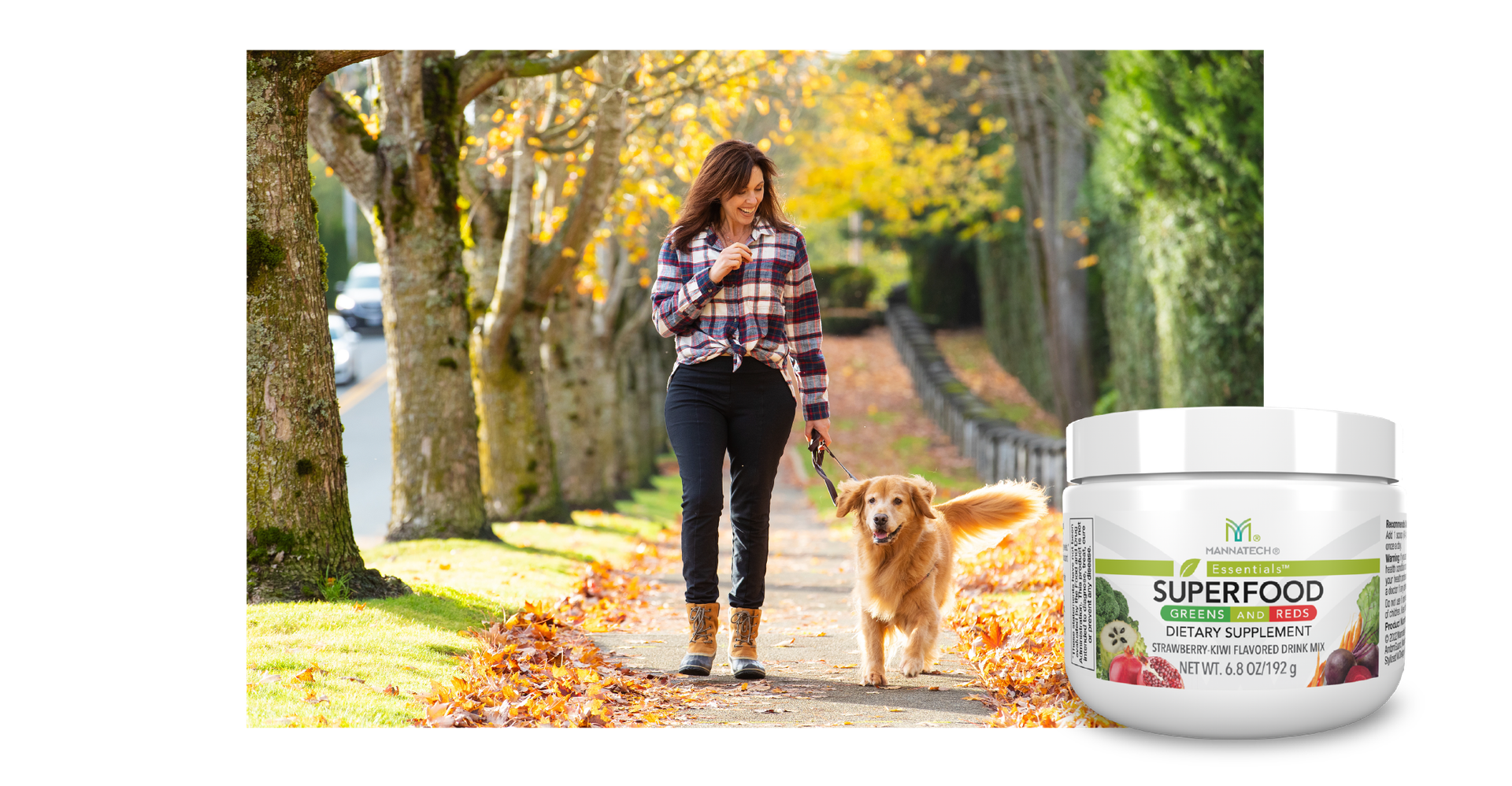 A healthy, balanced diet not only empowers your body to keep moving, but it also is an excellent form of self-care. Yet, 94% of Americans do not consume the recommended daily servings of fruits and vegetables.3
There's no need to be part of that statistic. One scoop of Superfood Greens and Reds contains the phytonutrients from 20 fruits, vegetables, and plants extracts in one sitting — giving you the power of nutrient-rich superfoods any time you need them.
---

Why Superfood Greens and Reds?
Mannatech's Superfood Greens and Reds drink mix can be a simple addition to your daily self-care routine. It is clean, naturally sourced, plant-based nutrition that goes far beyond basic green powders.
Superfood Greens and Reds blends 100% plant-based ingredients with the power of Betaine — a dynamic amino acid known for supporting energy, performance, endurance and healthy cortisol levels — plus the power of tropical soursop and Glycans for even more health benefits.*
Your tastebuds will love the kiwi-strawberry flavor, and your body will love getting the nutrients it might otherwise miss to help you conquer your day!*
---
Add to Your Monthly Subscription Today!
Taking supplements to provide nutrition for overall wellness is a convenient and powerful way to provide self-care.* Add PLUS and Superfood to your monthly subscription today!
---
A healthy blend of vitamins and minerals is important for children everywhere. However, many of the foods being given to those in underdeveloped countries are not meeting the minimum nutritional criteria. Your participation in the M5M program makes it possible for us and our partners to provide nutrients to enrich the lives of children all over the world. 
---
1 https://news.vagaro.com/press-release/survey-finds-three-quarters-of-americans-believe-self-care-activities-provide-stress-relief
2 https://www.nimh.nih.gov/health/topics/caring-for-your-mental-health#:~:text=Self%2Dcare%20means%20taking%20the,illness%2C%20and%20increase%20your%20energy
3 https://www.healthstatus.com/health_blog/pre-workout-supplement/americas-nutrition-gap-although-60-americans-report-eat-healthy-diet-94-fall-short-daily-recommendations/