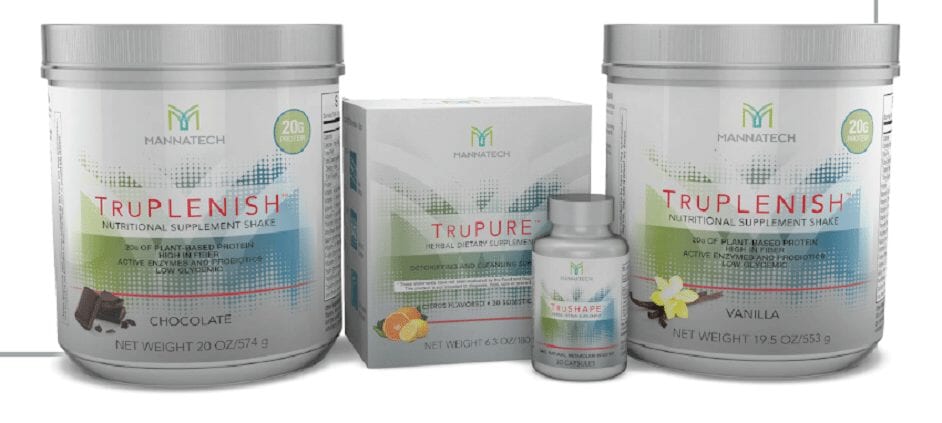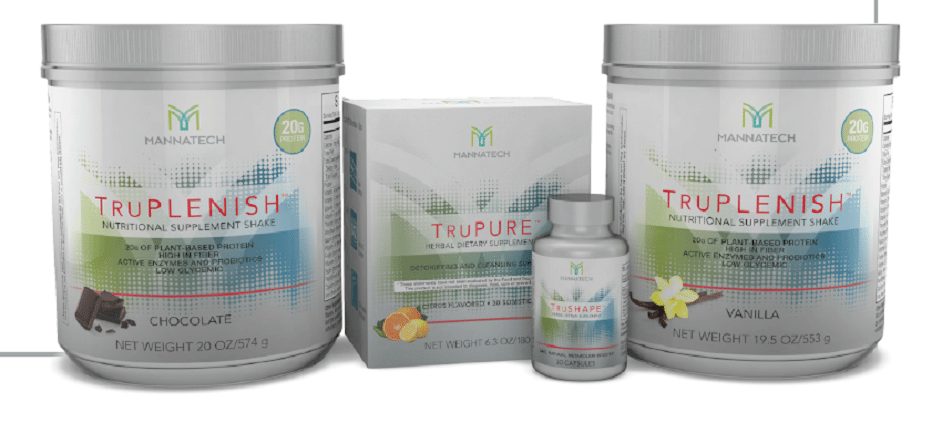 How Mannatech's TruHealth™ Fat-Loss System Beats Other Weight-Loss Programs
The weight loss industry is dominated by hundreds of miracle cures that promise fast results. "Drink this meal shake, and you will never be hungry again" or "Try this weight loss pill and the pounds will fall off" or "Take only this drink for three days and lose weight." These dieting schemes are often unhealthy and can be potentially dangerous.
Scientists at Mannatech have studied and pioneered an approach focused on body composition, an approach that is taking the weight loss industry by storm. Because Mannatech is shifting focus from the obsolete body mass index (BMI) system and unhealthy dieting to a focus on building lean muscle, healthy foods and fat-loss, the weight loss industry is being shaken at its foundations.
Body Composition
How does one achieve a body composed of lean muscle and a healthy amount of body fat? Start Mannatech's TruHealth™ Fat-Loss System, which helps speed up the body's metabolism and builds muscle mass while reducing fat mass.* ŧ The system focuses on regular exercise and a low glycemic diet, which encourages quality caloric intake for fat-loss.**
Here's How It Works
For 30 days, participants of the TruHealth Fat-Loss System eat only vegetables, fruit, lean proteins and some grains, eliminating dairy, soy, shellfish, alcohol and a few other food groups. This low-glycemic diet does not count calories and limits sugar intake, encouraging a balanced diet of protein, carbohydrates, fat and fiber.
In addition to a healthy, low-glycemic diet, participants also incorporate TruPLENISH™ Nutritional Supplement Shakes, TruPURE™ Slimsticks and TruSHAPE™ Herbal Dietary Supplements into their 30-day program.
The TruHealth Product Difference
Other weight loss products on the market contain ingredients that can have a negative impact on your health, including:
Artificial flavors
Artificial sweeteners
Caffeine
Dairy
Gluten
MSG
Sugar
Soy
Synthetic vitamins
Stimulants
Other weight loss products might have chemicals and drugs much worse than those listed above. Harvard researchers studied 27 brands of weight loss and body building supplements and found that 52 percent of those products contained oxilofrine, a chemical related to ephedrine, which can lead to cardiac arrest. This drug is also potentially dangerous for people who are overweight and may have heart disease or high blood pressure. In addition, athletes who take these types of products can not only worsen their health, but this particular substance is on the World Anti-Doping Agency list of prohibited drugs.
The FDA has recently announced recalls on several weight loss products for containing unsafe ingredients.
Mannatech's innovative Glyconutritional technology differentiates the company from nearly all of its competitors in the nutritional supplement industry. Mannatech includes a 180-day money-back guarantee on its products, and Mannatech's claims are supported by valid science.
Mannatech's breakthrough TruHealth Fat-Loss System products offer these outstanding benefits that many other competitors cannot match:
Dairy-free
Gluten-free
Soy-free
Sugar-free
Stimulant-free
Caffeine-free
Free from artificial flavors
Free from artificial colors
Free from artificial sweeteners
Glyconutrients
Naturally sourced vitamins and minerals
Vegetable protein
Suitable for vegetarians
Mannatech stands behind its products and works to provide its customers with the safest, highest quality products available. Give the TruHealth Fat-Loss System a try today.
ŧWhen taken in conjunction with TruHealth system recommendations, including regular exercise and a healthy diet.
**Always consult with your physician or other qualified healthcare provider before embarking on a new diet or program. This program is not recommended for pregnant or lactating women. If you are taking medications, have a health condition or are planning a medical procedure, consult your health professional before beginning this program. It is also not recommended for children under the age of 18. If you have any specific questions about these matters you should consult your doctor or other healthcare provider.
---
Cómo el sistema TruHealth™ de pérdida de grasa de Mannatech supera a otros programas de pérdida de peso
La industria de pérdida de peso está dominada por cientos de milagrosos remedios que prometen resultados rápidos. "Toma esta bebida que remplaza alimentos y nunca volverás a sentir hambre", o "trata esta píldora para la pérdida de peso y perderás muchas libras rápidamente" o "toma esta bebida por tres días para perder peso". Estos fraudes sobre dietas a menudo son poco saludables e incluso pueden ser peligrosos.
Los científicos de Mannatech han estudiado e innovado con una estrategia enfocada en la composición corporal, una estrategia que esta revolucionando la industria de pérdida de peso. La industria de pérdida de peso ha sido sacudida desde sus cimientos debido a que Mannatech está cambiando el enfoque al dejar atrás el obsoleto sistema de índice de masa corporal (BMI, por sus siglas en inglés) y las dietas poco saludables, y se enfoca ahora en la construcción de músculo magro, alimentos saludables y pérdida de grasa.
Composición Corporal
¿Cómo alguien puede lograr un cuerpo compuesto de músculo magro y una cantidad saludable de grasa corporal? Empieza el Sistema de pérdida de grasa TruHealth™, de Mannatech que ayuda a acelerar el metabolismo corporal y a construir masa muscular al tiempo en que reduce la grasa.*  ŧ El sistema se enfoca en ejercicio regular y en una dieta con un índice glicémico bajo, que motiva la ingestión de calorías de calidad para la pérdida de grasa.**
Así es como funciona:
Por 30 días, los participantes del Sistema de pérdida de grasa TruHealth comen solo vegetales, frutas, proteínas magras, algunos granos y eliminan la lactosa, la soya, los crustáceos, el alcohol y otros grupos de alimentos. Esta dieta de bajo índice glicémico no cuenta calorías y limita la ingesta de azúcar, motivando una dieta balanceada de proteínas, carbohidratos, grasa y fibra.
Además de una dieta saludable de bajo índice glicémico, los participantes también incorporan las malteadas nutricionales con suplementos TruPLENISH™ y los paquetes de barritas TruPURE™ y los suplementos alimenticios herbales TruSHAPE™ en el programa de 30 días.
La Diferencia del Producto TruHealth
Otros productos de pérdida de peso en el mercado contienen ingredientes que pueden tener un impacto negativo en tu salud, incluyendo:
Sabores artificiales
Endulzantes artificiales
Cafeína
Lactosa
Gluten
MSG
Azúcar
Soya
Vitaminas sintéticas
Estimulantes
Otros productos de pérdida de peso pueden tener químicos y drogas mucho peores que los mencionados anteriormente. Investigadores de Harvard estudiaron 27 marcas de suplementos para la pérdida de peso y para fisicoculturismo, y encontraron que el 52 por ciento contiene oxilofrina, un elemento químico relacionado a la efedrina, que puede provocar paros cardiácos. Esta droga es potencialmente peligrosa para las personas que tienen sobrepeso y que pueden tener enfermedades cardiovasculares o presión arterial alta. Adicionalmente, los atletas que toman este tipo de productos no solo pueden empeorar su salud, sino que pueden estar en violación de las leyes antidoping, ya que esta sustancia en particular está en la lista de drogas prohibidas de la Agencia Mundial Antidoping.
La FDA recientemente anunció retiros del mercado de varios productos de pérdida de peso que contienen ingredientes que no son seguros.
La innovadora tecnología gliconutricional de Mannatech distingue a la compañía de casi todos sus competidores en la industria de suplementos nutricionales. Mannatech incluye una garantía de 180 días para la devolución del dinero en sus productos y las declaraciones de Mannatech están respaldadas por ciencia válida y vigente.
Los revolucionarios productos del Sistema de pérdida de grasa TruHealth de Mannatech ofrecen estos beneficios que muchos de nuestros competidores no pueden igualar:
Libres de lactosa
Libres de gluten
Libres de soya
Libres de azúcar
Libres de estimulantes
Libres de cafeína
Libres de sabores artificiales
Libres de colores artificiales
Libres de endulzantes artificiales
Gliconutrientes
Vitaminas y minerales de fuentes naturales
Proteína vegetal
Apropiado para vegetarianos
Mannatech respalda a sus productos y trabaja para ofrecer a sus clientes los productos más seguros y de la más alta calidad disponibles en el mercado. Trata hoy el Sistema de pérdida de grasa TruHealth.
ŧCuando se toma en conjunto con las recomendaciones del Sistema TruHealth, que incluyen ejercicio y una dieta saludable.
**Siempre consulta con tu médico o con otro proveedor de servicios de salud calificado antes de iniciar una nueva dieta o programa. Este programa no se recomienda para mujeres embarazadas o lactantes. Si estás tomando medicamentos, si tienes un problema de salud o si estás planeando someterte a un procedimiento médico, consulta con tu profesional de salud antes de iniciar este programa. Tampoco se recomienda para niños menores de 18 años. Si tienes alguna pregunta específica sobre estos temas, debes consultar a tu médico o a otro proveedor de servicios de salud.