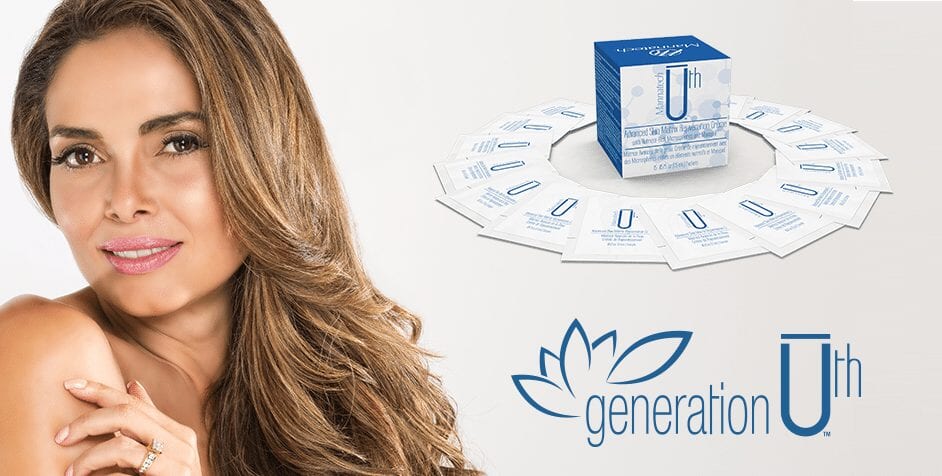 Invest in Your Uth™ Business: Buy 6 Boxes of Uth Rejuvenation Crème Samples, Get More Than 65% Off
Now is the time to stock up on samples of your favorite skin care crème. Mannatech's Uth Rejuvenation Crème sample boxes contain 15 sachets and are perfect to share with friends and acquaintances who would be interested in a natural, powerful anti-aging crème.
Going on now while supplies last, you can purchase six boxes of samples and receive more than 65% off. Don't miss this opportunity to invest in your Uth business and share the power of Uth with everyone you know.
Uth Rejuvenation Crème releases your body's natural ability to support beautiful, healthy skin with the help of Glyconutrients and a new, patented microsphere delivery system formulated to nourish your skin in a time-released pattern. The crème penetrates each layer of skin to help reduce the appearance of fine lines and wrinkles and provides firmness, radiance and luminosity.†
Purchase your six boxes of Ūth Rejuvenation Crème samples today.
Available in U.S. and Canada. Not available for Auto Order or Loyalty Point redemption. Item #24801. While supplies last.
†Results and timing vary. It is recommended to use product for a full month for optimal results.
---
投资您的Uth™业务:购买6盒Uth多醣"优丝"抗皱祛斑精华素样品,享受65%折扣优惠
现在是囤积您最喜爱的护肤霜的大好时机。美泰公司的Uth多醣"优丝"抗皱祛斑精华素样品包含15小袋,是与钟爱天然强效抗衰老护肤霜的朋友及熟人分享的最佳选择。
优惠正在进行时,数量有限,售完即止。购买六盒样品,即可享受65%以上的折扣。这是投资您的Uth业务以及同您认识的每个人分享Uth之功效的好时机。机会难得,切莫错过。
在醣质营养素及专利微粒给药系统的协助下,Uth多醣"优丝"抗皱祛斑精华素释放您身体支持美丽健康肌肤的天然能力,以缓释的方式来滋养您的肌肤,帮助减少细纹和皱纹,让您的肌肤紧致焕彩、富有光泽。†
购买6盒 Ūth多醣"优丝"抗皱祛斑精华素样品,即刻享受超值优惠。机不可失,赶快行动吧!
本次促销活动适用于美国和加拿大。不适用于自动订购或忠诚点数换购。订购代码#24801。数量有限,售完为止。
†效果及见效时间有所不同。推荐使用产品一整月以获得最佳效果。