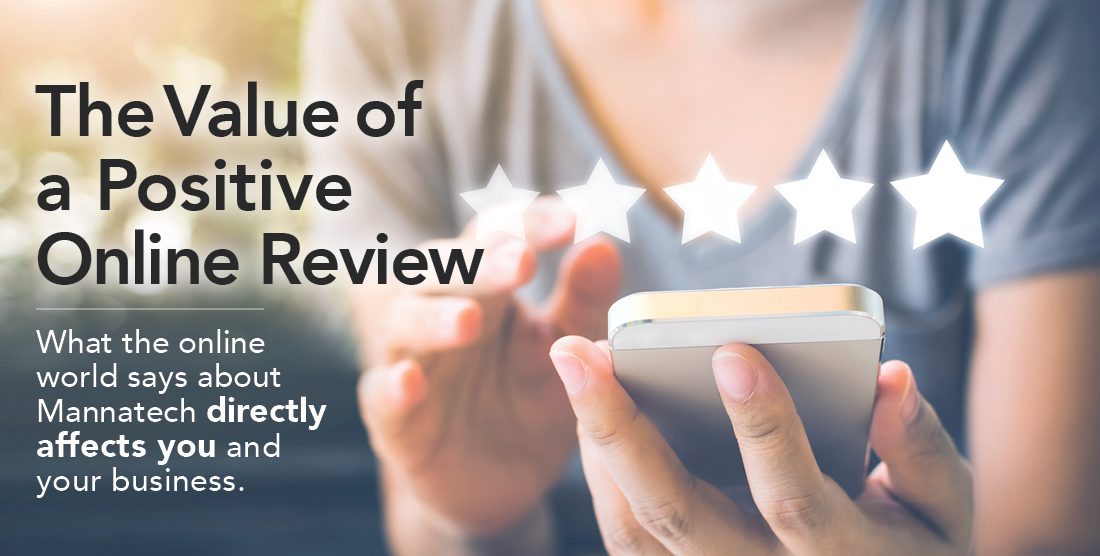 Learn How Online Reviews Impact Your Customers
What the online world says about Mannatech directly affects you and your business.
More than ever, people are looking for peer reviews before making a buying decision. They are turning to online review sites like Google Reviews, Yelp and Trip Advisor to get information on past customer experiences, which will either sway them to buy or stay away.
How Important are Online Reviews?
Consider the following customer insights from Qualtrics:
93% of consumers say that online reviews influenced their purchase decisions before buying a product.
94% say an online review has convinced them to avoid a business.
Four out of five consumers have changed their minds about a recommended purchase after reading negative online reviews.
That's enough proof to understand that online reviews—whether negative or positive about Mannatech—will have a direct impact on your future customers. The first thing a new potential customer or Associate will do is Google Mannatech. Their decision to join as an Associate or purchase from you may be directly tied to what they read online.
What Can You do to Help? Share Your Positive Google Review
There really are endless ways you can speak well about your customer and distributor experience to impact Mannatech's Google search results. If you are stumped as to what to say, here are few starters to consider:
Share your story about your personal (and compliant) journey with Mannatech products
The great customer service you receive
Your thoughts on the M5M Foundation's efforts
Encourage your customers to write a review
Compliant Reviews are Key
A good review can turn into a bad review if it isn't compliant. If you need a refresher course or are a new Associate, be sure and check out the new Onboarding Training portal on "Sharing Your Business Compliantly."
Let's Write Your First Google Review!
While it's fresh on your mind, click the "Write a Google Review" header above and you will be taken directly to Mannatech's Google Review site.
Collectively, if we all do our part to share the good news about Mannatech online, the more it lifts all boats in helping every Associate connect with more potential customers and business owners.