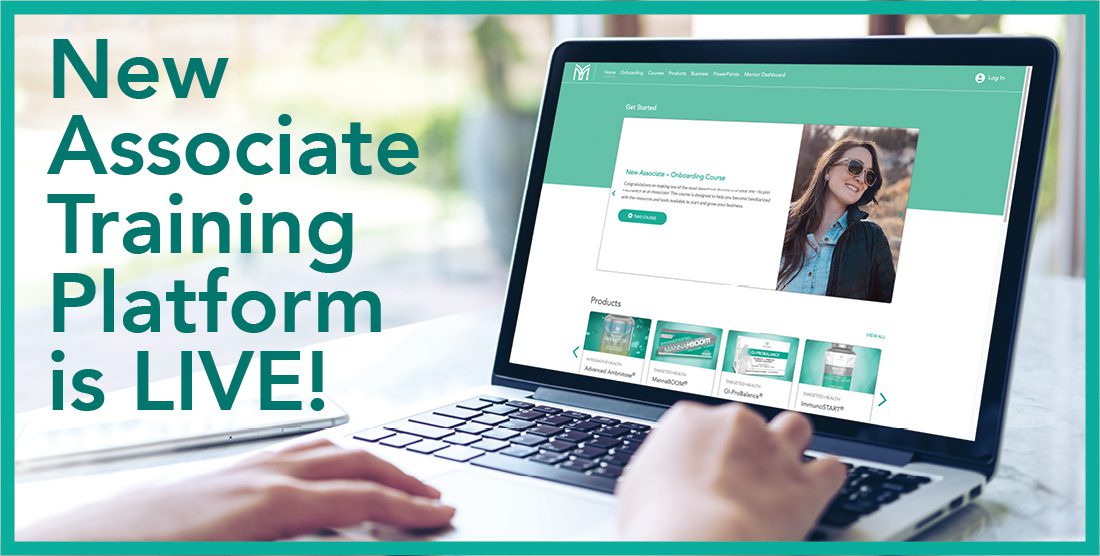 Training.Mannatech.com: Training at YOUR Pace
Mannatech is always looking for ways to improve the New Associate experience in order to get them off to the best start possible. That is why we are excited to announce our New Associate Onboarding platform is LIVE and ready to access: Training.Mannatech.com.
It all starts with the Onboarding Course. To help navigate this training at the Associate's desired pace—and according to what interests them most—we've segmented the training into multiple categories.
Access Any Onboarding Category at Any Time
Although we recommend starting with the getting started training, this onboarding course was created to allow Associates to access any category at any time, to start and stop at one's desired pace or repeat a course, according to the needs of the Associate.
Includes Bonus Content, Add a Mentor, Product & Quick Start Training
The Associate's progress is tracked in the Course Completion panel, so they can quickly pick up where they last left off, as well as dive deeper with bonus content. The bonus content icon appears when more information is available on the topic.
Associates can supercharge their progress by adding a mentor. When selected, this option shares the Associate's course progress with their selected upline, to provide accountability and assistance.
Would you like more information on Mannatech's products or business tools? Simply click the links at the top of the menu to access videos, PDFs and PowerPoints on a variety of topics.
New Courses and Content
The New Associate Training platform is a valuable resource for new and experienced Associates alike. The platform will only continue to grow and expand with new courses and content to keep it relevant in providing insightful training to Associates. Check the site often for new development!
To learn more about the New Associate Onboarding Training visit training.mannatech.com.