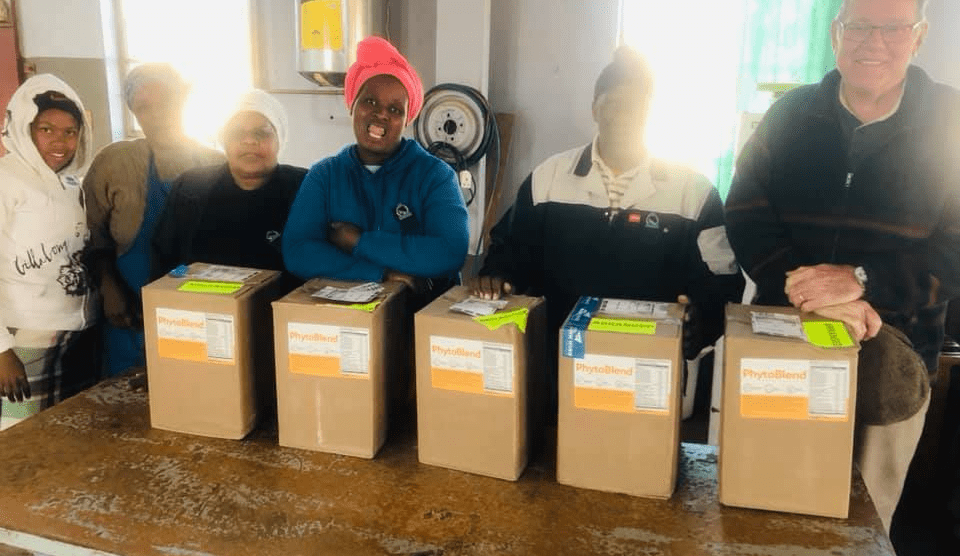 M5M In Action: 2.1 Million Servings of PhytoBlend™ Delivered!
It has been a busy and productive summer for M5M! With the partners around the world, M5M has delivered over 2 million servings of PhytoBlend™ powder worldwide, and approximately 20,000 kids in Africa and South America will benefit from it!
Mannatech's PhytoBlend powder is a plant-based powder that mixes easily into a variety of foods such as soups, rice and porridge. It contains more than 20 vitamins and minerals to help promote and maintain good health and vitality.
Kids Around the World (KATW), a non-profit organization, received 2.1 million servings of PhytoBlend powder in July for their OneMeal packets from M5M. KATW has also been busy working on an initiative to help those suffering in Mozambique with the devastation after Cyclone Idai, one of the worst tropical storms to ever hit the continent of Africa and left over 1,000 people dead with thousands still missing. KATW is donating 271,000 meals containing PhytoBlend powder to help with the famine due to crops being destroyed.
M5M has shipped 200 boxes of PhytoBlend powder to its partner Convoy of Hope as well. These products will be delivered to El Salvador for 16,000 kids to get regular nutritious meals for an entire year.
In South Africa, Mannatech's local Associates are delivering PhytoBlend powder to the schools and daycares in the program, more children will receive proper nutrition through Mannatech's products.
Zambia got their shipment of PhytoBlend powder as well! Through the partnership with Hands at Work in Africa, an aid group that supports 21 communities in Zambia. M5M was able to deliver PhytoBlend powder to the children in these communities for the first time, and more than 3000 kids will benefit from it.
"The joy on the caregivers' faces is a sign that what we are doing is changing lives." — Sarah Louthan, Executive Director of the M5M Foundation