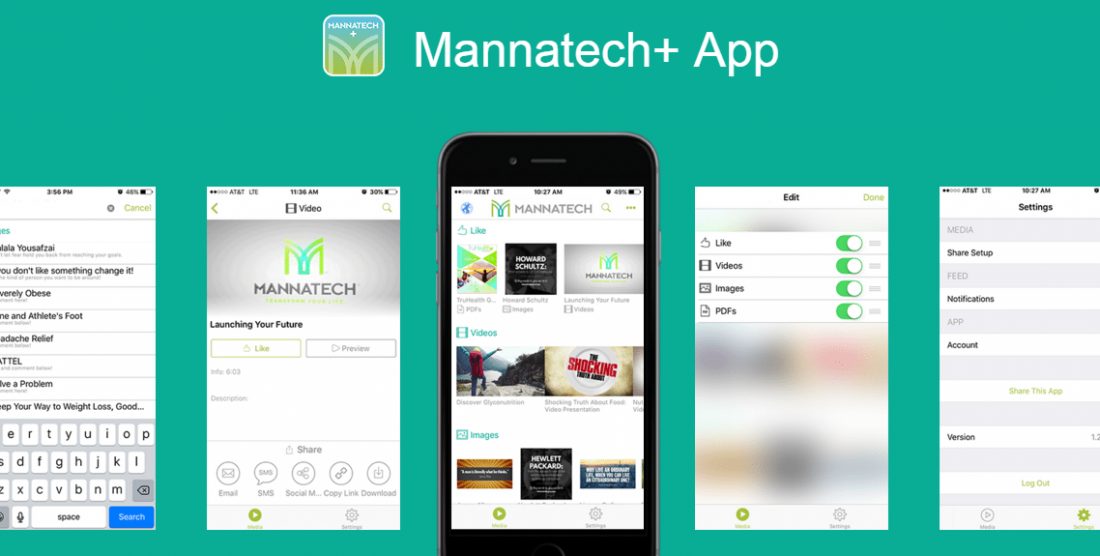 Take Control of Your Business with the Mannatech+ App
If you are a new Associate, you definitely want to download the Mannatech+ app onto your phone. As a part of Mannatech's Business Suite, the Mannatech+ app helps you share and grow your business on your mobile devices anytime, anywhere. And it's FREE for every new Associate for the first 90 days!
What can the Mannatech+ app do:
Send a QR code or a direct link to your personalized website via email.
Help you post videos and presentations on your favorite social networking sites, like Facebook and Twitter.
The contact and lead management system captures leads for you, tracks the activity of your leads and helps you make the most of your connection with your contacts.
Continuously updated with new features and content, makes managing business easier and easier for you.
"The Mannatech+ app is very professional and a great way that makes contacting prospects a breeze." said Angela T., Mannatech's Associate, "Being able to monitor that your recipients are viewing the materials and receiving their samples, gives you availability to know when to do your follow up."
If you haven't, you should definitely try the Mannatech+ app out. Go to the Apple App store or the Google Play store, and search "Mannatech+".
For more information and user guide, please visit: https://library.mannatech.com/10083. If you are in need of additional assistance with the app, please email customer support at webmaster@mannatech.com.