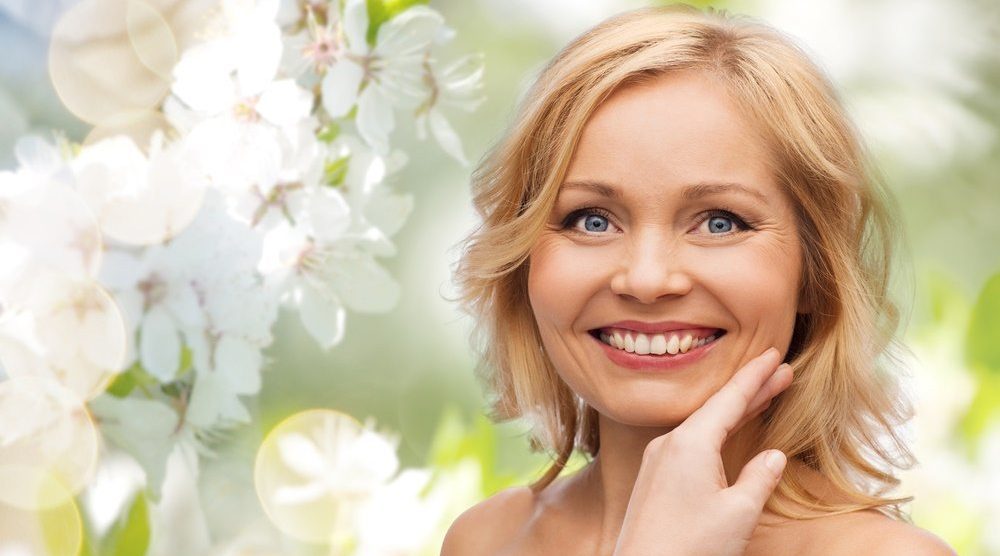 Mannatech's One-Minute Facial Cleansing Routine
Mannatech's Uth™ Facial Cleanser and Daily Cleansing and Exfoliation Brush work together as a mighty duo to deep clean your pores and leave your face feeling fresh and invigorated.
Using minimal effort, you can get the clear, beautiful skin you've desired in just one minute every day with Mannatech's One-Minute Cleansing Routine.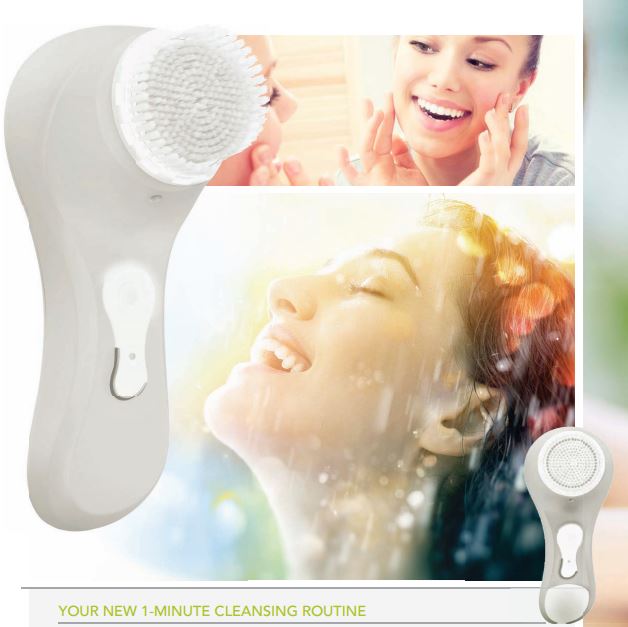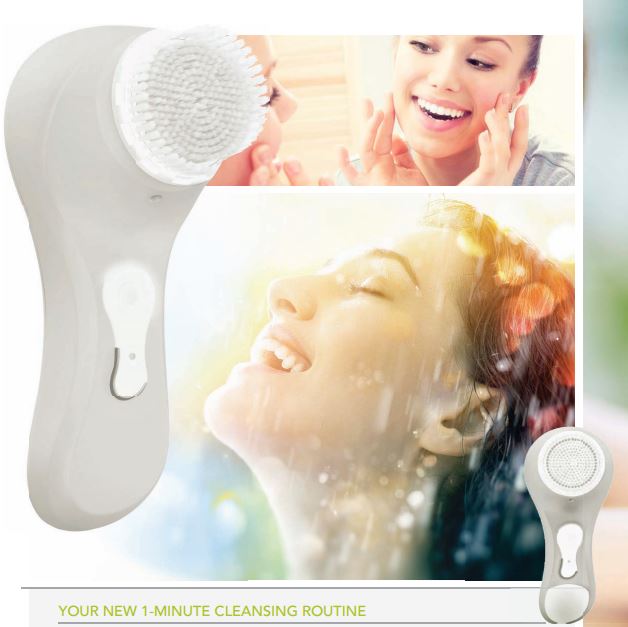 Follow the steps below:
Rinse your skin with warm water in the areas you wish to cleanse.
Wet the brush head with warm water and apply a gentle cleanser or soap to the brush (or directly to the area you wish to use it on). We recommend our Uth Cleanser featuring sunflower seed and palmarosa oils. You may add more cleanser at any time during cleansing in order to create a lather.
Turn the brush on to DAILY CLEANSE or SENSITIVE mode using your MODE SELECTOR BUTTON. Press once to turn on to DAILY CLEANSE mode, press again for SENSITIVE mode.
Start with the forehead area, gliding over the skin in a slow, gentle, circular motion. Avoid pressing hard or manually scrubbing your skin with the brush. Hard pressure is not necessary for the cleansing process to be effective.
After 20 seconds, the zonal timer will beep. Move on to the next section.
Spend 10 seconds on each cheek moving slowly from ear to lip.
Spend 20 seconds on the nose, chin and around the mouth.
After 1 minute is up, the brush will automatically switch off.
Rinse your skin with warm water. Pat skin dry as usual and apply your Uth Rejuvenation Crème and Moisturizer.
The Daily Cleansing and Exfoliation Brush comes with two brush head options for oily and normal skin. Brush heads should be replaced every three months and should not be shared.
Read more about the benefits of using the Daily Cleansing and Exfoliation Brush here or download the product information sheet on the Resource Library. Also, don't forget to 'Like' the Generation Uth Skincare by Mannatech Facebook Page for more updates on Mannatech skincare.
---
Rutina de Mannatech para la limpieza facial en un minuto
El Limpiador Facial Uth™ y el cepillo para limpieza y exfoliación diaria (Brush)  trabajan como un maravilloso conjunto para limpiar profundamente los poros y para dejar tu rostro sintiéndose fresco y revitalizado.
Utilizando mínimo esfuerzo, puedes conseguir la piel limpia y hermosa que siempre has deseado con solo un minuto al día con la Rutina de Mannatech para la Limpieza Facial en un Minuto.
Sigue los siguientes pasos:
Enjuaga las áreas de tu piel que quieres limpiar con agua un poco caliente.
Moja la cabeza del cepillo con agua un poco caliente y aplica un limpiador o jabón suave al Brush (o directamente al área de la piel en donde lo vas a usar). Nosotros recomendamos usar el limpiador Uth™ Cleanser con aceites de girasol y palmarosa. Puedes agregar más limpiador en cualquier momento durante el proceso de limpieza para crear espuma.
Enciende el Brush y ajústalo en la velocidad LIMPIEZA DIARIA (DAILY CLEANSE) o PIEL SENSIBLE (SENSITIVE) utilizando el botón para seleccionar la función. Oprime el botón de encendido una vez para LIMPIEZA DIARIA y vuelve a oprimir para la función de PIEL SENSIBLE.
Empieza con el área de la frente, deslizando sobre la piel con un movimiento suave, lento y circular. Evita poner mucha presión o tallar la piel manualmente con el Brush. La presión fuerte no es necesaria para que el proceso de limpieza sea efectivo.
Luego de 20 segundos, la alarma del cronómetro sonará. Pasa a la siguiente sección.
Pasa 10 segundos en cada mejilla, moviendo el Brush lentamente desde la oreja hasta los labios.
Pasa 20 segundos en la nariz, barbilla y alrededor de la boca.
Una vez que haya transcurrido un minuto, el Brush se apagará automáticamente.
Enjuaga tu piel con agua un poco caliente. Seca tu piel con una toalla sin frotar y aplica la crema Uth Rejuvenation Crème y el humectante.
El Cepillo para Limpieza Diaria y Exfoliación (Brush) viene con dos opciones de cabeza: para piel grasosa y para piel normal. Las cabezas del cepillo deben de reemplazarse cada tres meses y no deben compartirse.
Lee más sobre los beneficios de utilizar el Cepillo para Limpieza Diaria y Exfoliación (Brush) aquí o descarga la hoja de información de producto en la Biblioteca de Recursos. También, no te olvides de dar "Me Gusta", a la página de Facebook de Generation Uth Skincare by Mannatech para obtener más actualizaciones sobre el cuidado de la piel de Mannatech.
Etiquetas: rutina de limpieza cepillo para limpieza diaria y exfoliación cepillo facial Generation Ūth limpiador Uth humectante Uth  crema Uth Rejuvenation Creme
*Estas declaraciones no han sido evaluadas por la Administración de Medicamentos y Alimentos de Estados Unidos. Estos productos no tienen la intención de curar, tratar o prevenir ninguna enfermedad.