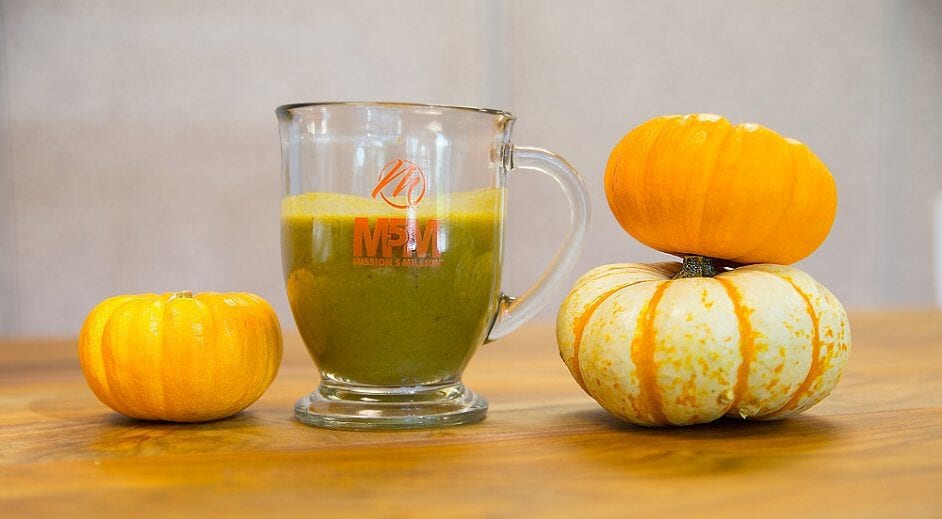 Mannatech's Pumpkin Spice Smoothie Recipe
'Tis the season for all things pumpkin spice! Everywhere you go, the popular scent and flavor is manifesting in all kinds of ways to usher in the autumn season: candles, lattes, desserts, etc. Mannatech is jumping on the bandwagon with a pumpkin spice smoothie recipe of our own.
Whip up this smoothie anytime you want to snuggle up in some blankets by a fire, read a good book, carve a pumpkin and watch the leaves change into those beautiful fall colors. Help us bring in the new season and share this smoothie with a friend or two.
Mannatech's Pumpkin Spice Smoothie
Ingredients (Serves one)
1 large or two small/medium bananas (FROZEN)
1 cup raw spinach and kale (to keep it low glycemic)
½ cup of pumpkin puree (canned is fine)
1 tsp Pumpkin Pie Spice
1 tsp vanilla extract
1 cup ice
1-2 tsp stevia
1 cup unsweetened almond milk (or to taste)
1 tsp coconut oil
1 scoop of NutriVerus™ powder
1 scoop of OsoLean® powder
Instructions
Combine all ingredients in a blender and mix until smooth. Add as much almond milk as you need to reach a smooth and creamy consistency. Pour and enjoy!
Including the OsoLean and NutriVerus adds an extra Mannatech nutritional punch and makes this smoothie approved for the Refresh and Rejuvenate program too.
Now you can indulge your sweet tooth this season with a healthy and tasty option. Give it a try and tell us what you think!