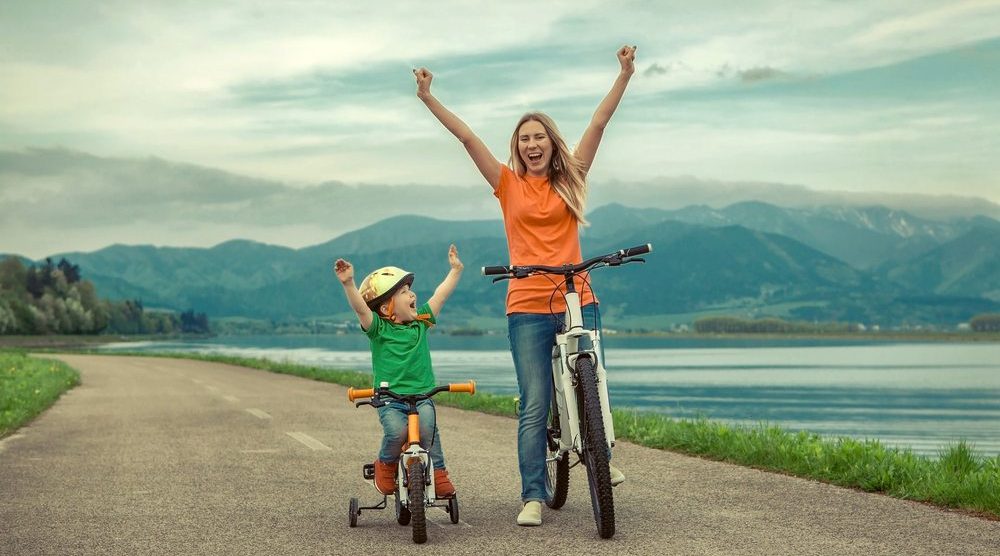 Moms: Take Back Your Life with the TruHealth™ Fat-Loss System, You Deserve Your Best Body
Being a mom is one of the toughest jobs on the planet. With so much on your plate, it can be hard to find time to take care of yourself because you are always putting the needs of your family first. But Mannatech wants to remind you that as a mom, there is no one who deserves the best health other than you.
Mannatech's TruHealth Fat-Loss System€ is designed to help you take back your life and become the best version of yourself possible. We understand how hard you work to take care of your family; and we believe you deserve to be able to put your best foot forward because you have earned it.
Here's why:
You're the Matriarch – As the ruling female of the household, the family would fall apart without you. The TruHealth system helps you improve your health, wellness and fitness with its easy-to-follow 30-day plan so that you can continue to take care of your family while setting a great example for others to follow your lead.*
You're Stressed – Being a mom is stressful, and taking care of your kids and family is a full-time job in itself. But TruHealth system can give you the reassurance that you're doing something good for your body and your health. Let the stress melt away and help cleanse your body with this must-try plan that can help improve your energy and lead you down a new path of greatness.*
You Work Hard – Whether you are working a full-time job or you are working full-time around the house, picking up after your kids, driving them to school, cleaning their messy dishes and washing their dirty laundry, you work hard every day to provide the best for your family. That's why we have worked hard to bring you a tool, the TruHealth system, that provides great products and a simple plan for healthy eating and exercise to help you lose fat and inches without any additional work required by you.€
You're Appreciated – There is no denying that life wouldn't be the same without you. Your family understands all that you sacrifice to help make their world go round. With all that you do for others, give back to yourself with healthy, plant-sourced vitamins and minerals from the TruHealth Fat-Loss System and begin transforming your body and giving it the nourishment it needs.
Try Mannatech's TruHealth Fat-Loss System today and be on your way to a healthier you.
€ Always consult with your physician or other qualified healthcare provider before embarking on a new diet or program. This program is not recommended for pregnant or lactating women. If you are taking medications, have a health condition or are planning a medical procedure, consult your health professional before beginning this program. It is also not recommended for children under the age of 18. If you have any specific questions about these matters you should consult your doctor or other healthcare provider. When following this program, sustained lifestyle changes are needed to experience long term results and results may vary.