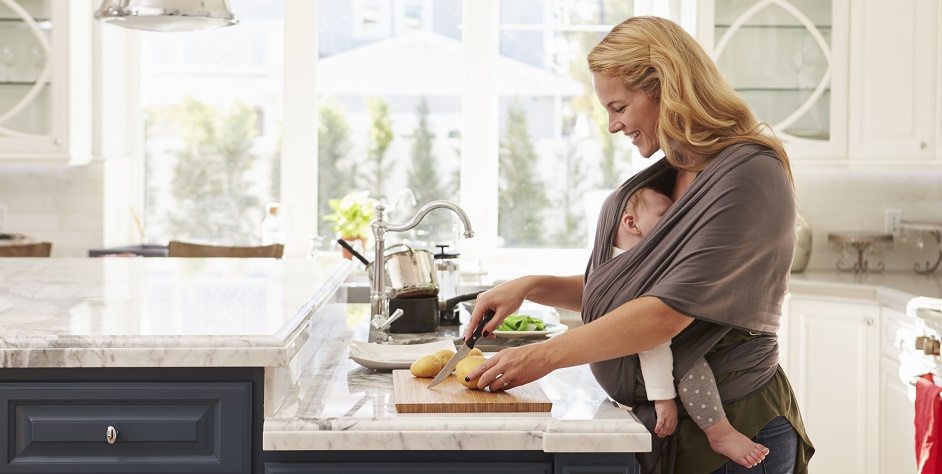 Multitasking Moms: Tackle the To-Do List with Help from the TruHealth™ System
Mothers are the busiest beings on earth. Whether they're working full-time in an office or at home, moms often prioritize everyone else's needs above their own.
In the midst of hectic schedules, proper diet and exercise often get thrown out the window and can take a toll on hard-working mothers.
Thankfully, Mannatech's TruHealth™ Fat-Loss System meets multitasking moms in the midst of the crazy by allowing them to improve their health and wellness with three plant-based products designed to cut the fat and nourish the body sustainably.*†
Here's why busy moms can rely on TruHealth to support their busy lives:
No Need to Plan – TruHealth offers a 30-day comprehensive fat-loss program with everything Mom needs to drop unwanted fat fast and safely*. The kit includes a complete guidebook with grocery lists, recipes, exercise suggestions and a day-by-day schedule that's easy to follow.

Grab and Go – When a sit-down meal isn't an option, the TruPLENISH™ supplement shake can be prepared at home quickly by adding just a few ingredients; or take a shake serving in a bag to prepare at the office.

Proper Nourishment – TruPLENISH offers an impressive 20 g of plant-based protein per serving, along with an array of essential vitamins, glyconutrients and probiotics. The shake does not contain any dairy, soy, whey, gluten, artificial flavors or artificial sweeteners.
Maintain the Metabolism – Dieting fads often wreck our metabolisms, causing them to slow down after dropping weight suddenly. That's why TruHealth focuses on fat loss instead of weight loss for long-term results. The TruSHAPE™ capsules are an excellent thermogenic product that helps speed up the metabolism without using any caffeine or stimulants.*
Cleanse Safely – Proper hydration is essential for the mom running from appointments to soccer games. With Mannatech's TruPURE™ cleanse slimsticks, she can mix one in her water bottle and safely help cleanse her body throughout her busy day. Unlike other cleanse products, TruPURE is not a diuretic or a laxative and uses plant-based ingredients only to help safely remove toxins from the body. *€
No Added Expense – That's right. With TruHealth, you will be replacing meals that would come out of your grocery budget or other dining options such as stops at the coffee shop or a run through the drive through. By replacing meals with TruPLENISH shakes during the 30-day program, you'll be spending under $4 per meal. That's cheaper than your morning cup of Starbucks coffee!
Never Step on a Scale Again – No woman enjoys being evaluated by her weight. The TruHealth System has taken a revolutionary approach against the use of the Body Mass Index (BMI) and scale weight as proper indicators of health. Instead TruHealth endorses the Body Composition Index (BCI), which measures body fat, muscle and bone to more accurately approximate important measures of a person's true state of health. While on the 30-day system, mom will never be asked to step on a scale and can instead measure her success by inches lost and confidence gained.
With the TruHealth System, mothers can prioritize their health in a sustainable way that will fit right into their hectic schedules.
Share the TruHealth Fat-Loss System with the moms in your life today. If you are already using TruHealth, share your experience on social media by using #TruHealthJourney.
† Always consult with your physician or other qualified healthcare provider before embarking on a new diet or program. This program is not recommended for pregnant or lactating women. If you are taking medications, have a health condition or are planning a medical procedure, consult your health professional before beginning this program. It is also not recommended for children under the age of 18. If you have any specific questions about these matters you should consult your doctor or other healthcare provider.
 €When four TruPURE slimsticks are taken per day in conjunction with the TruHealth System recommendations (i.e., plentiful water intake, intake of healthy foods, elimination or low intake of processed foods, alcohol, caffeine, etc).