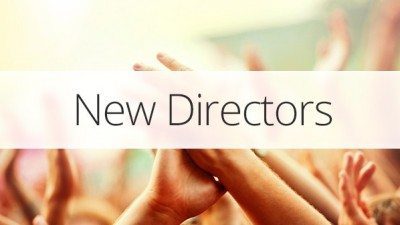 New U.S., Canada, Colombia and Mexico Directors for BP11, 2016
Mannatech is proud to announce the following Associates who, in BP11, emerged as new Leaders! We appreciate your hard work and dedication to your Mannatech business.
Please join us in congratulating Mannatech's new Leaders who continue to help make Mannatech successful. Don't forget to download your Social Media Recognition Badge from the Resource Library and share it with your friends!
---
Nuevos directores en Estados Unidos, Canadá, Colombia y México para el Periodo Comercial 11, de 2016
Mannatech se enorgullece en anunciar que en el Periodo Comercial 11 los siguientes Asociados, ¡se convirtieron en nuevos Líderes! Apreciamos su duro trabajo y dedicación a su negocio Mannatech.
Por favor acompáñanos en felicitar a los nuevos Líderes de Mannatech, quienes continúan ayudando a que Mannatech siga siendo una compañía tan exitosa. No te olvides de descargar tu Credencial de Reconocimiento para las Redes Sociales de nuestra Biblioteca de Recursos, ¡y compártela con tus amigos!
Canada
Sr. National Directors
Zhi Wei Shu – Surrey, BC
Sailan Liu – Richmond, BC
National Directors
Yi Zhang – North Vancouver, BC
Yue Ling Sun – Surrey, BC
Hong Qian – Vancouver, BC
Zhenhua Yu – West Vancouver, BC
Regional Directors
Fang Liu – Burnaby, BC
Chun Lian Guo – Surrey, BC
Haitang Li – Surrey, BC
Yang Lujia – Vancouver, BC
Li Hong Hu – Vancouver, BC
Wen Sun – Surrey, BC
Qiuqui Li – Burnaby, BC
Yan Hua Zhang – Richmond, BC
Colombia
National Directors
Isabel Vargas – Colombia
Regional Directors
Aleida Rios Jaramillo – Colombia
Oscar Alberto Lopez Rios – Colombia
Adriana Munera – Colombia
Juan Carlos Alonso Angulo – Colombia
Leydy Yohana Lozano Gualy – Colombia
Mexico
National Directors
Teresa Concepcion Jaramillo Villanueva – Mexico
Alicia Cuevas Muyiz – Mexico
Regional Directors
Ingrid Alexa Macias Huerta – Mexico
Armando Ruiz Martinez – Mexico
Juan Pastor Valencia Rocha – Mexico
Leticia Peralta Sanchez – Mexico
Gabriela Sandoval Fernandez – Mexico
Rocio Mariel Hernandez Rojas – Mexico
Maria Dolores Villanueva Montemayo – Mexico
Roberto Cesar Cortes Ramirez – Mexico
Manuel Antonio Rios Corona – Mexico
U.S.
National Directors
Chul Woo Lee – Beaverton, OR
Jamie Gray – Gresham, OR
Alba Ochoa – Santa Fe Springs, CA
Kyounghee Baek – Lakewood, WA
Regional Directors
Ginny Howell – Austin, TX
Onjin Min – Jackson Hts, NY
Eric Sobalvarro – Jersey City, NJ
Alexandra Argaez – Weston, FL
Liren Wang – Lynnwood, WA
Fan Wang – Livermore, CA
Mary Chiu – Portland, OR
Eun Lee – Lakewood, WA
Gun Choi – Lakewood, WA
Jiawei Chen – Brooklyn, NY
Jane Song – Portland, OR