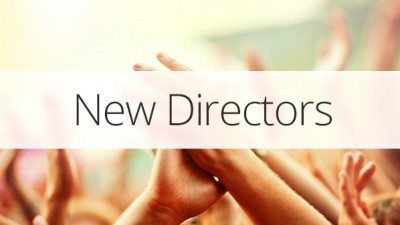 New U.S., Canada, Colombia and Mexico Directors for BP8, 2016
Mannatech is proud to announce the following Associates who, in BP8, emerged as new Leaders! We appreciate your hard work and dedication to your Mannatech business.
Please join us in congratulating Mannatech's new Leaders who continue to help make Mannatech successful. Don't forget to download your Social Media Recognition Badge from the Resource Library and share it with your friends!
---
Nuevos directores en Estados Unidos, Canadá, Colombia y México para el Periodo Comercial 8, de 2016
Mannatech se enorgullece en anunciar que en el Periodo Comercial 8 los siguientes Asociados, ¡se convirtieron en nuevos Líderes!
Apreciamos su duro trabajo y dedicación a su negocio Mannatech.
Por favor acompáñanos en felicitar a los nuevos Líderes de Mannatech, quienes continúan ayudando a que Mannatech siga siendo una compañía tan exitosa.
No te olvides de descargar tu Credencial de Reconocimiento para las Redes Sociales de nuestra Biblioteca de Recursos, ¡y compártela con tus amigos!
---
Canadian Associates
Bronze Presidential Directors
Shao Ning Tu –  Port Coquitlam, BC
Xin Mai – Burnaby, BC
Presidential Director
Xiao Jun Guo – Richmond, BC
National Directors
Hong Ling Li – Richmond, BC
Kang Mei Huang – Surrey, BC
Dan Zhang – Burnaby, BC
Ming Xia Fan – Coquitlam, BC
Kaiyin Zhang – Vancouver, BC
Dan Li – Surrey, BC
Wei Xiao – Richmond, BC
Rong Zhang – Richmond, BC
Executive Directors
Man-Chin Chao – Aldergrove, BC
Huafen Yang – Surrey, BC
Hui Liu – Burnaby, BC
Ming Liu – Burnaby, BC
Regional Directors
Cyntia Ouellet – Trout Creek, ON
Qiang Luo – Coquitlam, BC
Hui Liu and Xiang Tai Wang – Burnaby, BC
Zheng Wen Chen – Winnipeg, MB
Colette McGuire – Trout Creek, ON
Xia He – West Vancouver, BC
Yang Cao – Richmond, BC
Cyrus Kwing Tung Lai – Richmond, BC
Soonyoung Choi – North Vancouver, BC
Chun Yan Shi – Surrey, BC
Ye Yang – Surrey, BC
Dong Han – Coquitlam, BC
Jeffrey Yip – Vancouver, BC
Yu Ping Shi – Port Moody, BC
Xiulan Su – Vancouver, BC
Peng Lin – West Vancouver, BC
Huan Chen – Burnaby, BC
Yue Yin – Richmond, BC
Jia Qi Huang – West Vancouver, BC
Xijing Li – Richmond, BC
Quanxiang Wang – Burnaby, BC
Changsun Wu – Vancouver, BC
Christina Wiens – Kelowna, BC
U.S. Associates
Silver Presidential Director
Inae K & Joy Ghee Kim – Wichita Falls, TX
Bronze Presidential Director
Byoung Sik Kim – Valencia, CA
Presidential Director
Jun Hyung Lee – Wichita Falls, TX
Sr. National Director
Meeongju Kim – Lakewood, WA
National Director
Cindi Owen – Arlington, TX
Hye S. Choe – Los Angeles, CA
Nuni Lamb – Palestine, TX
Aran Sagon – Mililani, HI
Qianjun Liu – Bellevue, WA
Fang Wan – Bellevue, WA
Yu Qiong Su – Bellevue, WA
Hui Ma – Bothell, WA
Yoon Mee Noh – Lakewood, WA
Haechul Yang – Lakewood, WA
Nam Sun Lee – Lakewood, WA
Junghee Kim – Lakewood, WA
Yeonsuk Kim – Lakewood, WA
Yonjae Chang – Lakewood, WA
Sunjong Yoo – Lakewood, WA
Soonjong Yoo – Portland, OR
Chieun Ann – Portland, OR
Seojin Won – Lakewood, WA
Executive Director
Hyunjae Chang – Lakewood, WA
Regional Directors
David Carson – Englewood, FL
Jianwei Liu – Lynwood, WA
Bill Gebert – Waco, TX
Xiao Ni Ma – Portland, OR
Linda Dunlap – Papillion, NE
Kyung Hwa Sun – Canoga Park, CA
Vicki Ariatti – Blanca – CO
Osheret Kim – Los Angeles, CA
Meiling Chen – Puyallup, WA
Eunjun Kim – Lakewood, WA
Choon Cho – Lakewood, WA
Hyun Byun – Lakewood, WA
Hyeruon Kuon – Lakewood, WA
Hyangsook Kim – Lakewood, WA
Junsoo Hwang – Lakewood, WA
Yujung Kim – Lakewood, WA
Wonju Yu – Lakewood, WA
Myunghee Kim – Lakewood, WA
Jin Song – Lakewood, WA
Hyeonho Kim – Lakewood, WA
Bowen Guan – Portland, OR
Kun Joo Chang – Huntley, IL
Arvella M. Cortez – Montebello, CA
Colombia Associates
National Director
Clara Ines Diaz Gonzalez – Bogata
Esther Villalobos De Gutierrez – Bogata
Luz Fatima Guali Ramirez – Bogata
Regional Directors
Maikel Yovanni Cabrera Pena – Barranquilla
Martha Lucia Ramos Garbiras – Cali
Oscar Giovanny Torres Rodriquez – Piedecuesta
Diego Echeverry Pelaez – Medellin
Gustavo Alberto Gonzalez – Bogata
Esteban Restrepo Botero – Cuartago Valle
Amanda Yaneth Diaz Perez – Cimarca
Gladys Victoria Pedraza Peya – Guasca
Jose Santos Manrique Agilar – Bogata
Walter Murillo Moreno – Bogata
Luz Mila Pena Pena – Soacha
Jose Samuel Vivas Hernandez – Bogata
Flor Emilia Baron Patino – Bogata
Eliana Patricia Barrios Garcia –  Piedecuesta
Francia Maria Vasquez Mesa – Bogata
Mexico Associates
Presidential Director
Myung He Kang – Guadalupe
National Director
Rodolfo Rojas Mendiola – Atenco
Jorge Avalos Marquez – Texcoco
Cristina Ojeda Quiroz – Sihuatlan
Regional Director
Maria Eugenia Camizau Valderrama – Miguel Hidalgo
Angela Garcia Venegas – Morelia
Isaias Leonel Reyes Gomez – Comitan De Dominquez
Domingo Bacilio Domingo Pedro – Comitan De Dominguez
Jose Guzman Bravo – Villa De Alvarez
Ana Luisa Flores Romero – Jaltenco
Jazmin Castayeda Rojas  – San Mateo Antenco
Sara Ferral Villarruel – Coatzintla
Carlos Alejandro Benavides – Tepic