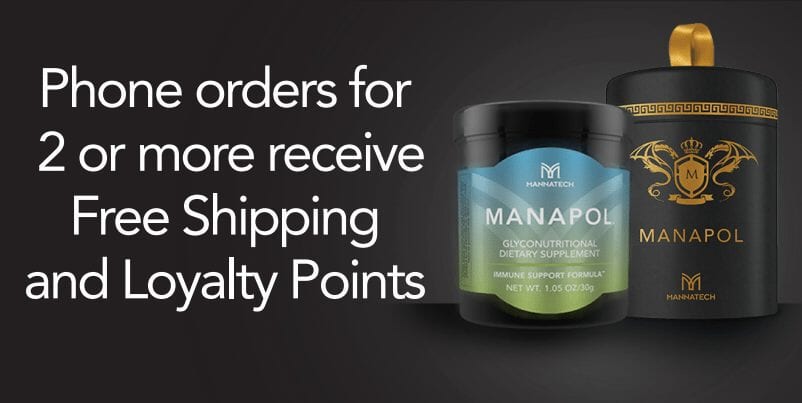 Take Advantage of the Lunar New Year Manapol Special Before It's Gone!
Chinese New Year and Korean New Year begin on Saturday, January 28. During this time, many of Mannatech's Associates from across the globe will be celebrating with family and friends. We wish you all a very happy new year!
Celebrate the holiday by sharing Mannatech's Manapol powder with family and loved ones. Give the gift of health and wellness now through February 10, or while supplies last.
Mannatech's Manapol powder supports cellular communication, is an excellent source of Glyconutrients and may provide gastrointestinal benefits.*
When you place a one-time order containing two or more units of specially packaged Manapol powder, you will receive FREE shipping and earn loyalty points equal to 20% of your one-time order.
Order yours today! All orders must be placed over the phone. Call our Customer Care team at (800) 281-4469 (U.S.) or (866) 717-2175 (CA) to take advantage of this Lunar New Year Special. Available for Loyalty Point Redemption. Not available for Wellness Reward Redemption. Available for U.S. Associates and Members. Not for resale in Canada.