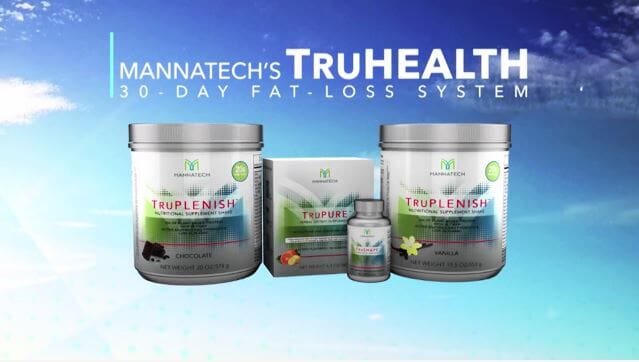 TruHealth – Start Your 30-Day Transformation and Learn How to Earn 1 Bundle for FREE
TruHealth, Mannatech's new fat-loss system, is designed to help you take control of your health, drop the unwanted fat and create a long-term, healthy lifestyle. No magic involved, just proper choices on your part and solid science on ours.
We've created a complete 30-Day program to help walk you through how to utilize our three TruHealth products in order to reap the most benefits. Order the TruHealth Fat-Loss System Bundle and you'll receive the following:
4 TruPLENISH® Shakes (chocolate and/or vanilla)
Mannatech Glass Bottle
Mannatech Shaker Bottle
Mannatech Tape Measure
TruHealth Guide
For our Associates, we also have a special incentive program (BP 5-7) that will help you get your TruHealth Bundle for FREE (shipping included). All you have to do is get three people (new or current customers/Members) who want to take back their life with the TruHealth 30-Day Fat-Loss System. When each of them purchases the TruHealth Bundle ($263.99) within one BP, you get yours for FREE! Read more qualifying details here.
It's time to cut the fat together with TruHealth!