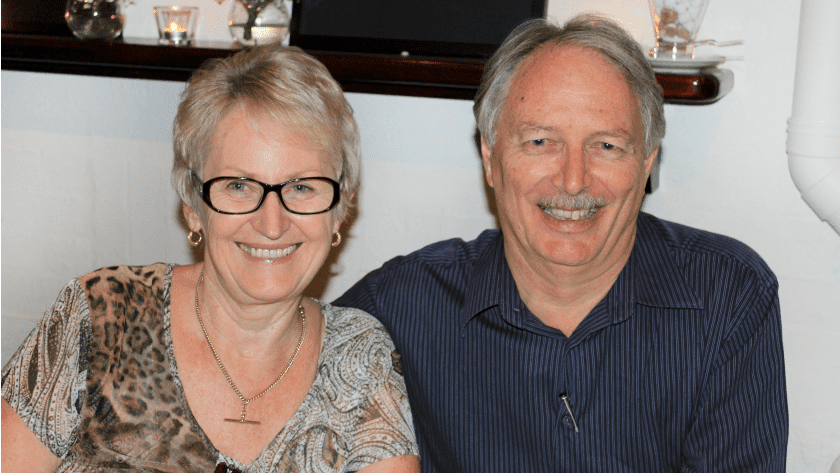 With Mannatech You Can Have it All
Name: Chris Gregory
Rank: Bronze Presidential Director
Location: Australia
Before finding impressive success with Mannatech, Chris Gregory had to weigh the options of leaving his full-time job. But once Chris learned about the financial benefits of the Mannatech opportunity, it was a no-brainer.
Director in the King's Group, a member of the Million Dollar Club and the Global Advisory Council, Chris has earned the title of Top Group Business Growth from 2011-2012 and is one of the top five Associates in Australasia.
Chris was first introduced to Mannatech by his son who had experienced the benefits of Ambrotose® powder and was given the opportunity to win an all-expenses-paid Alaskan cruise. He said he listened to his son and quickly understood the benefits of Mannatech's ground-breaking glyconutrient technology. And with the financial benefits piquing his interest, his business took off.
He began sharing the opportunity with friends and relatives who could benefit from the amazing technology and also with those who could benefit from setting up multiple streams of income. He doubled his initial business investment in the first month and saw the business grow very quickly. Within 17 months, Chris says he was receiving a six figure income, which more than matched his full-time business income. He decided to say yes to the amazing opportunity of focusing on his Mannatech business and chose to retire from his 'normal' job.
"I didn't leave my previous job because I did not like it," said Chris. "I loved it, and even to this day, I still look around and see 'what could be' in my old field. However in today's economic climate, the risks are very high. With Mannatech, the financial costs to get involved are negligible, and the risks are basically zero as there is a money back guarantee."
He has seen the financial benefits of Mannatech change his life and the lives of others. He has not only been able to invest, but also support orphanages and church-related projects.
"And the opportunity for travel is endless," he adds. "You had better get a new passport!"
But Chris believes Mannatech is more than just a great financial opportunity. His friends all over the world have benefited from glyconutrient technology, and he's been able to provide solutions to those facing challenges. Chris has been able to help people in their own personal development and create new leaders who are helping make a difference in others' lives. He enjoys having better health and wellness and says that the M5M℠ Foundation gives a whole new meaning to his purpose.
"Many people today are scared of the future, have little purpose in life, and are lacking in health, finance or enjoyment," he said. "With Mannatech you can have it all."