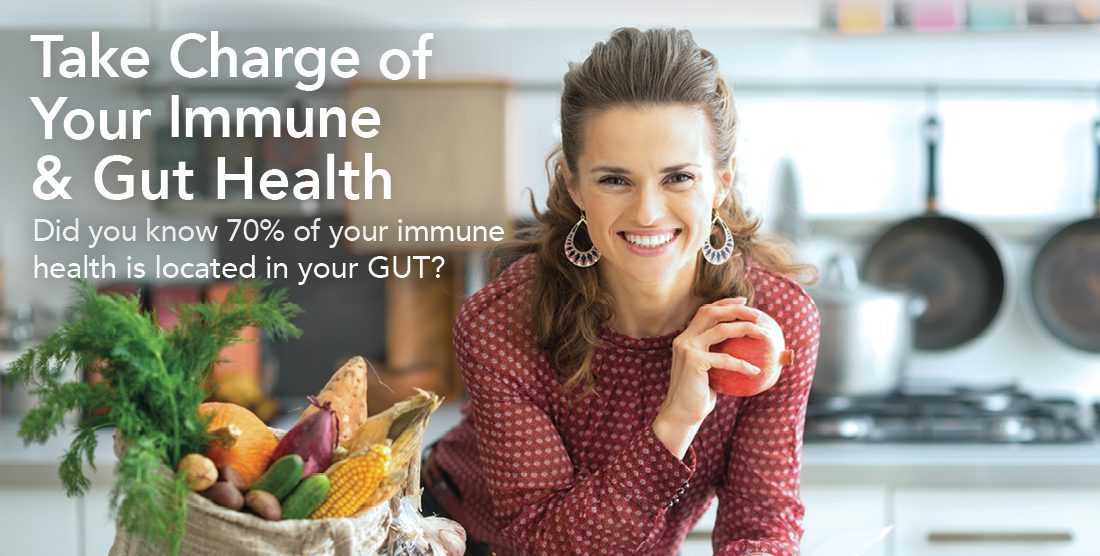 Your Gut is Key to Your Immune Health: Learn More NOW!
As the superhero of your home, you are the protector, defender and chief nurturer. These superhero roles you live daily parallel the crucial job your immune system performs to protect you and your family each and every day.
What's even more amazing is studies show 70% of your immune system is located in your digestive tract, confirming the way you care for one affects the other. In fact, they go together like a wink and a smile.
The great news is Mannatech has a fantastic digestive health system and immune products that synergistically sync well together—allowing YOU to take charge of your digestive and immune health!*
---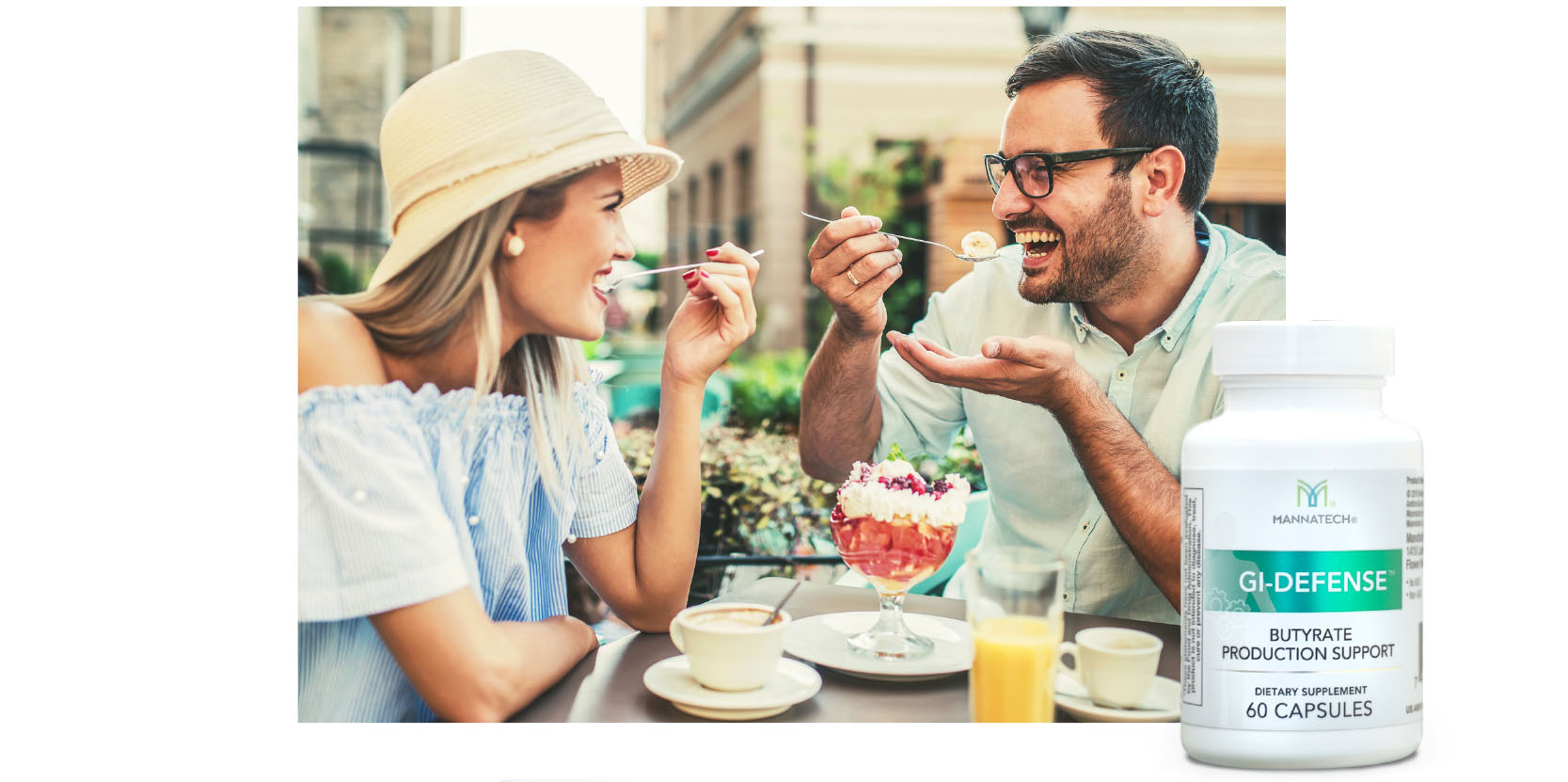 Why Does Your Gut Lining Health Have to Be Supported?
Your gut barrier has two responsibilities: to allow nutrients in and to keep the bad stuff out. If your gut is lacking the necessary butyrate support to stay strong and do its job, your immune system can be incredibly affected.
GI-Defense® is your first line of defense because it includes a hardworking, multitasking formula designed with a natural blend of powerful, scientifically-studied ingredients that work together to not only help strengthen but support a healthy gut barrier.* It also supports your body's natural ability to replenish butyrate, a short chain fatty acid crucial in helping soothe, nourish and strengthen the gut lining.*

Why GI-Defense?
Our butyrate support blend is unique because it contains effective ingredients that have been scientifically shown to help the intestinal tract to produce additional butyrates.* The end result? You have the power to support your immune system function naturally while maintaining a healthy digestive tract.*
How Our Lifestyle Affects Immune & Gut Health
A modern lifestyle can affect your gut microbiome and your immune system, and therefore, your overall health.
---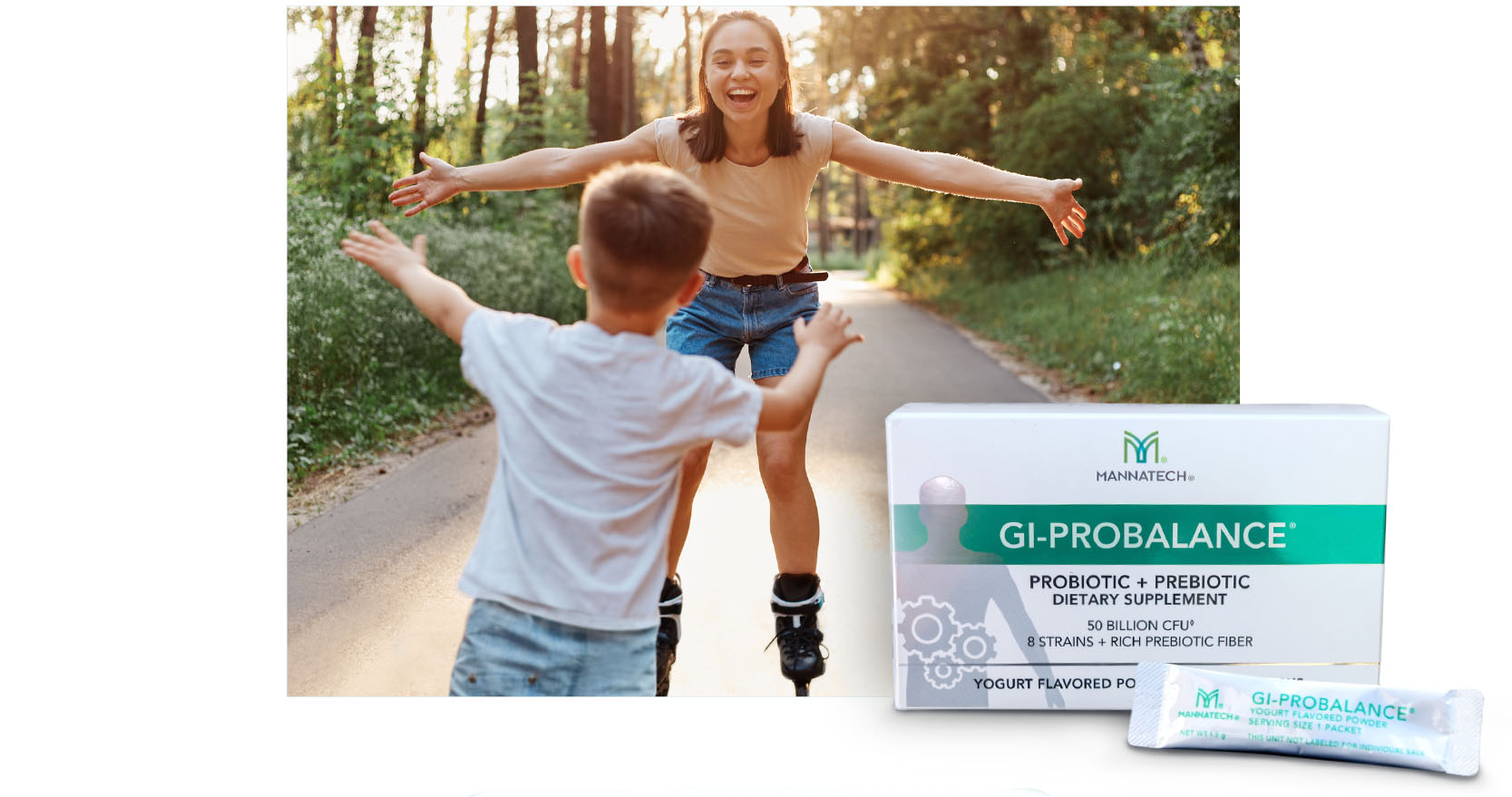 Good Digestion Starts with a Balance of Beneficial Bacteria
You can't talk about the importance of gut health and immune health without discussing the enormous impact of probiotics to you and your family's overall health. Our digestive system has a strong team of friendly, beneficial bacteria (probiotics) that help keep the harmful, bad bacteria under control. A healthy balance is crucial for breaking down and absorbing the nutrients from the food we eat, playing a vital role in stimulating our natural immune response and supporting healthy cholesterol levels.

Why GI-ProBalance?

Unlike other probiotic supplements, GI-ProBalance® slimsticks are designed to nourish your gut with a blend of 8 probiotics to increase the number of good bacteria and rich prebiotic fibers to feed and nurture the probiotics for more intense health benefits.* Having a blend of 8 probiotics in every slimstick will give you the confidence and peace of mind that you're supporting your family's health.* It also doesn't hurt that they are kid-tested and approved, so you know they taste great and the whole family will love them too.

---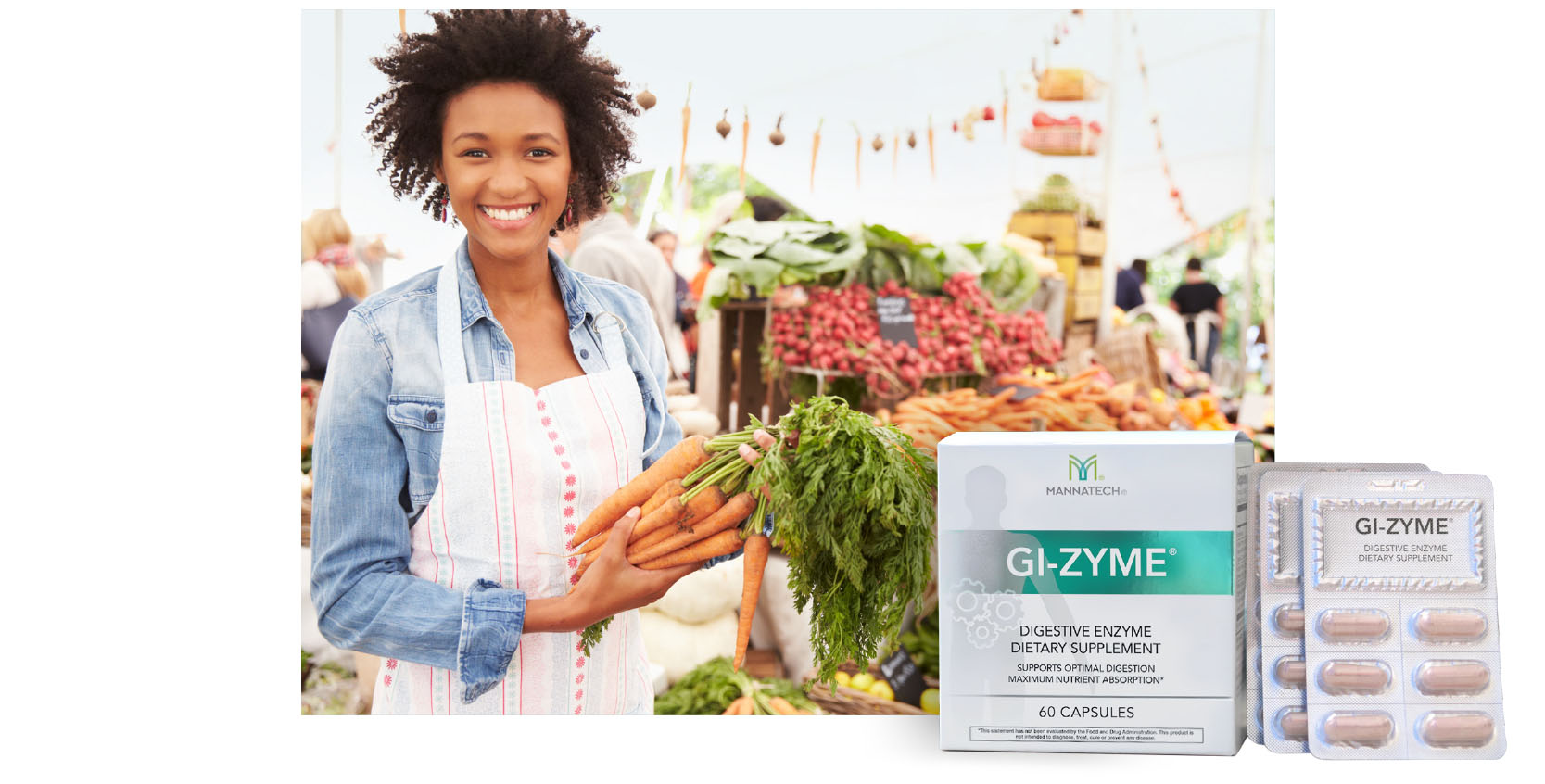 Nutrient Absorption Finally Made Simple
Did you know that even when you are eating the healthiest, organic and nutrient-rich foods on the planet, if your body can't break them down properly, you're simply not absorbing the nutrients you need? Proper, complete nutrition has a positive, rejuvenating effect, not just on our digestive health but also on our immune health and overall wellbeing.

Why GI-Zyme?

Unlike most enzyme supplements, GI-Zyme® offers a robust blend of enzymes with different pH levels designed to process many types of foods, all throughout the different stages of digestion.* For you, this simply means GI-Zyme supports the potential for your family to get the most nutrition out of what you prepare for them.*

---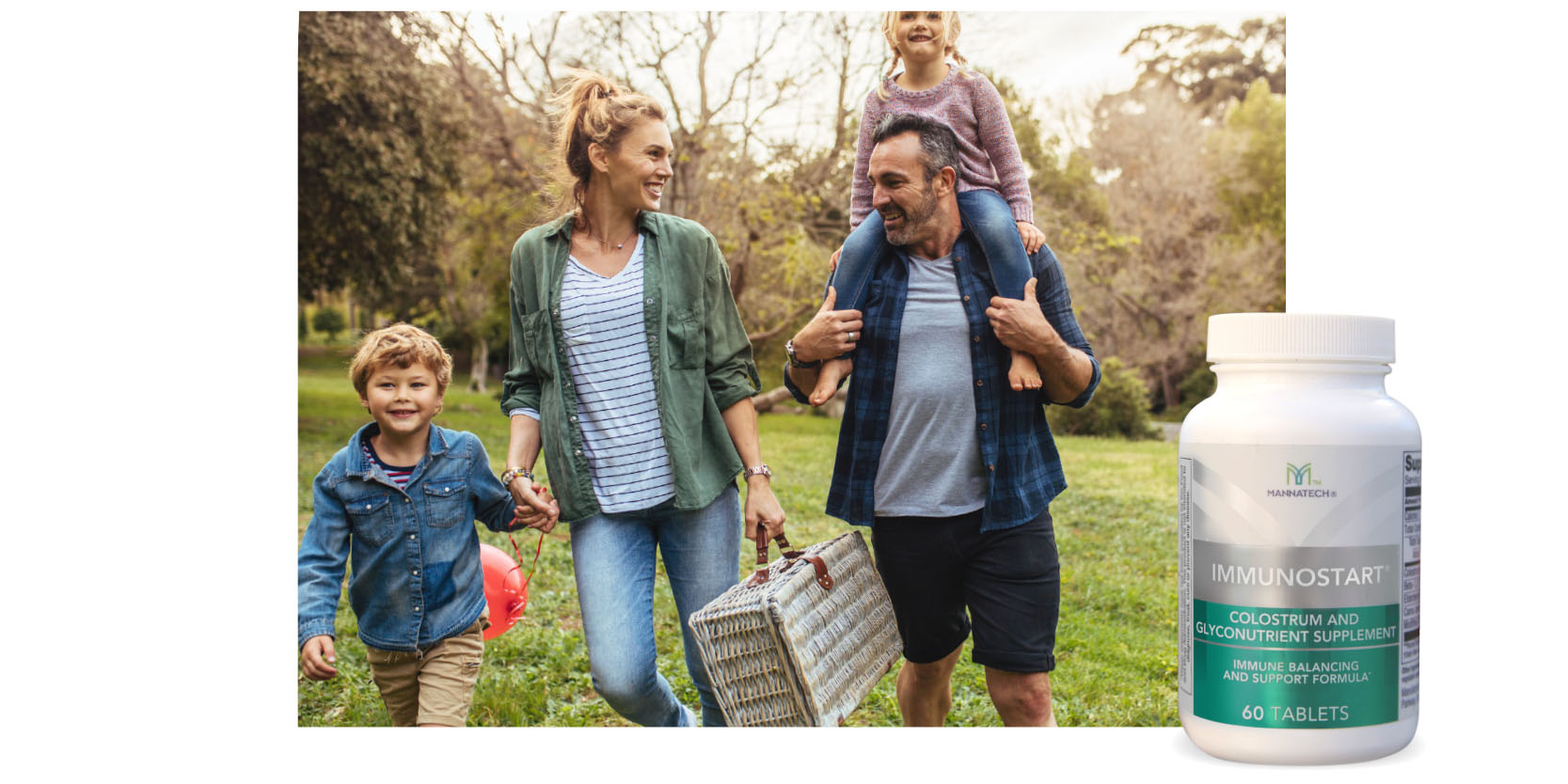 Give Your Immune System a Kick*
When it comes to immune support, one of our most popular bestselling items is ImmunoSTART®.* This light and creamy-flavored, kid-friendly proprietary chewable formula is something the whole family will love!
Created with the finest colostrum, β-glucan and natural modified citrus pectin, this tablet helps your body defend itself by providing immune system support, so you don't have to slow down.* In addition, it provides fiber, which is always important for supporting healthy digestion.*
Recent studies also show the high concentration of antibodies in bovine colostrum may strengthen your immune system and help strengthen the gut wall against intestinal permeability or "leaky gut."*1

Why ImmunoSTART?

Because we know just how important it is to give your family the purest, healthy ingredients, ImmunoSTART utilizes a superior source of colostrum, as well as a proprietary collection process to ensure the colostrum retains its bioactive properties.* The antibiotic-free colostrum found in ImmunoSTART is from cows from the smallest family-owned colostrum-producing farms in the industry. Located in southwest Wisconsin, these small herds have been fed a balanced ration of grasses and vitamins.*

---
Take Charge of Your Immune & Gut Health—TODAY
Mannatech has a fantastic system of digestive and immune products that synergistically sync well together—supporting a healthy immune response via a healthy digestive system that allows YOU to take charge of your digestive and immune health!* Start by adding GI-Defense, GI-ProBalance, GI-Zyme and ImmunoSTART to your Monthly Subscription today!

Learn more about digestive health and how gut health affects so many systems and processes throughout our whole body.* 

---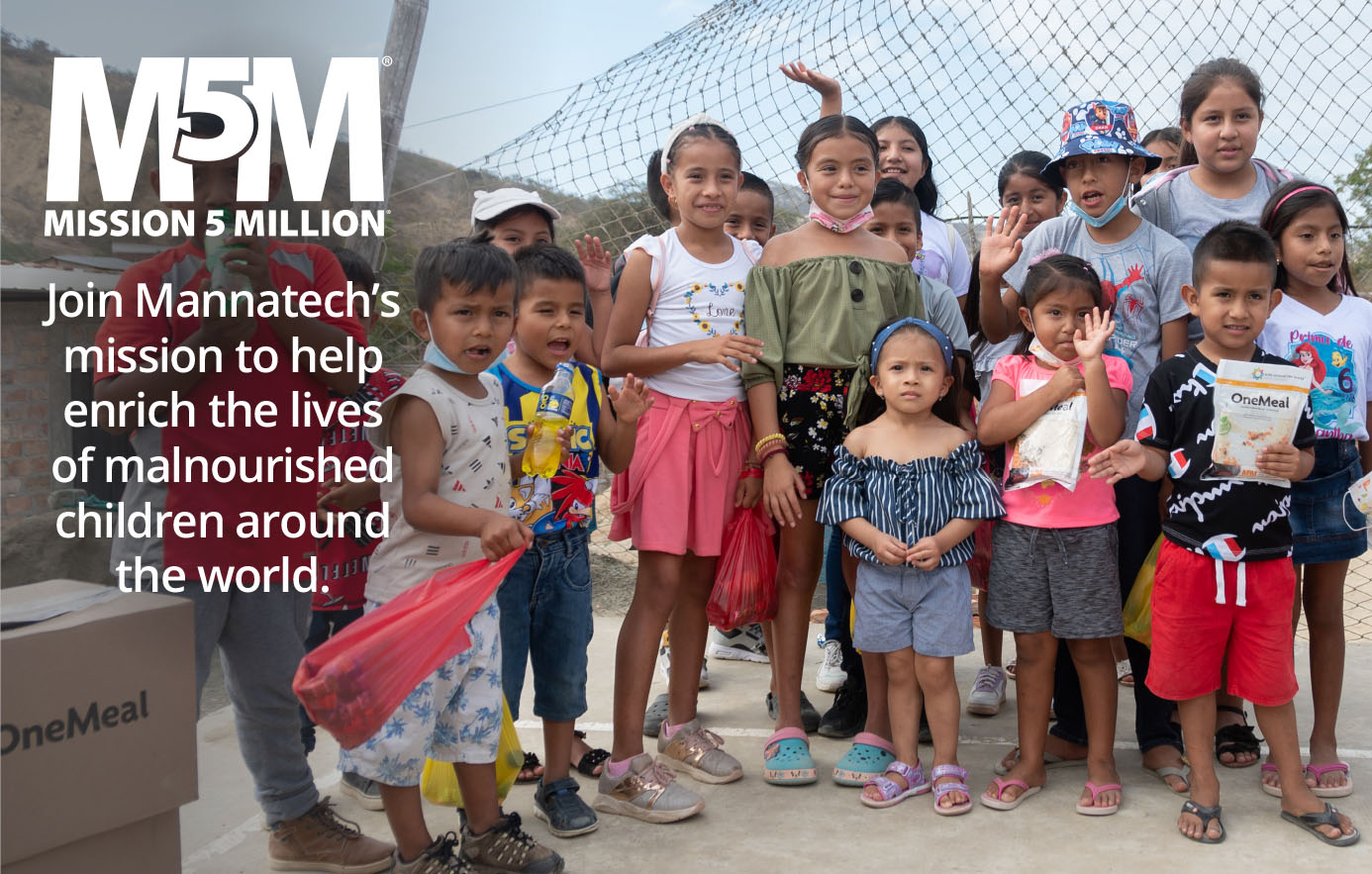 A healthy blend of vitamins and minerals is important for children everywhere. However, many of the foods being given to those in underdeveloped countries are not meeting the minimum nutritional criteria. Your participation in the M5M program makes it possible for us and our partners to provide nutrients to enrich the lives of children all over the world. 

1 https://www.healthline.com/nutrition/bovine-colostrum#benefits