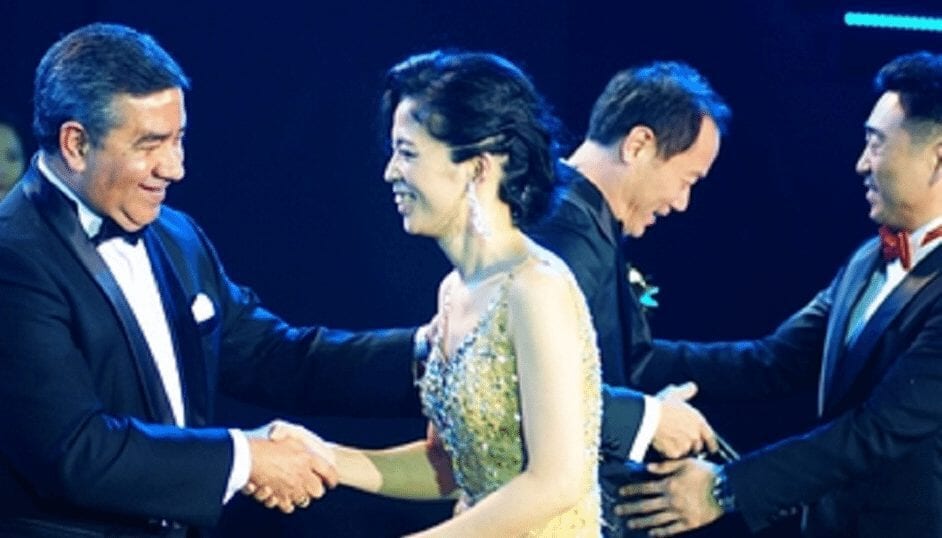 Asia MannaFest Sets the Tone for Mannatech's Expansion Plans
Mannatech is expecting more than 10,000 attendees at its annual Asia MannaFest℠ event at Jamsil Olympic Park on October 31. As Mannatech's largest global event, thousands will gather to share their boundless enthusiasm for the wellness and entrepreneurial opportunities the company offers throughout Asia.
Mannatech's growing presence in Asia will be on full display as the event brings together Mannatech independent sales Associates and leaders from numerous countries and cities, including Korea, Hong Kong, Japan, Taiwan, Singapore and South Africa. The sales Associates will share recognition, acknowledge business builders and celebrate a year's worth of success. Asia is leading Mannatech's global expansion as the region's increasingly prosperous population makes health, wellness, nutrition and fitness a priority.
"Asia MannaFest will be a life-changing event for many of the thousands who attend," said Mannatech CEO and President Al Bala. "Our operations in Asia, specifically in Korea, are at the heart of Mannatech's global success. Our teams in Asia continue to set a magnificent pace for innovation and professionalism for Mannatech and all other direct sales companies."
Asia MannaFest will be hosted by Mannatech Korea and led by Patrick Park, Mannatech's Regional President of Asia. Park has been instrumental in Mannatech's rapid growth in the region, and will serve as the dynamic master of ceremonies at the Asia MannaFest event.
"We are extremely proud of the amazing effort our sales Associates demonstrate on a daily basis, and this event is a just a small indication of the excitement Mannatech is generating in Asia," said Park. "Asia MannaFest is an event unlike any other. It is proof that Mannatech is a force in this region because of its ability to attract thousands of independent sales Associates, who represent hundreds of thousands of satisfied customers whose lives have been impacted by Mannatech's products."
As an extra highlight, Mannatech will be launching its new product, Cognitate™, exclusively in Korea at Asia MannaFest. Cognitate is a brain health supplement designed to help improve cognitive ability. It helps to improve memory and protects against age-related cognitive decline.* Cognitate is designed for families with older members, busy parents, business professionals and high-achieving students.
In addition, for the first time ever, Mannatech's entire Board of Directors will make the trip to Asia to tour Mannatech's Asia Regional Offices, underscoring the Asia-Pacific market's prominent role in the company's international expansion.
Asia MannaFest special guests and speakers include Al Bala; Global Wellness Director, Steve Nugent; and M5M℠ Foundation Executive Director, Sarah Bowen.
Registration and General Sessions will begin on Saturday, October 31 at 9 a.m. in the Exhibition Zone of the SK Handball Stadium in Olympic Park.
The event will kick off on Friday, October 30 at 5 p.m. with a special dinner party to honor the accomplishments of select Mannatech Asia sales Associates.
For more information, please visit http://www.mannatech.co.kr/amf2015/en/.