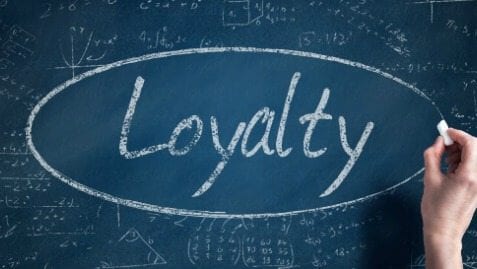 Being Loyal to Your Loyalty Program Pays Off!
When you stay on Auto Order for three BPs, you get double the rewards—and that's a big reason to stay devoted!
Through the Mannatech Loyalty Program, with every purchase you make on Automatic Order, you'll earn Loyalty Points that can be used to receive free products. It's a guarantee that you'll receive the products you love, have them shipped to you month after month, and have the opportunity to earn a twenty percent credit on every Auto Order you place.
Being on Auto Order …
Entitles you to receive $1 back in credits for every $5 you spend on Auto Order through the Loyalty Program
Provides nutritional support to a child in need on an ongoing basis, through the M5M℠ movement
Is easy to set up. Just sign in at Mannatech.com and click the "Enroll Now" button near the top of the page. Or call us at 1.800.281.4469 (U.S.), or 1.866-717.2175 (CA).
Remember, as long as an Auto Order is generated in a given BP, it will count. Should you not have an Auto Order generate in a given BP once that BP has closed, then you will lose any Loyalty Points you've accrued and will need to start fresh with your next Auto Order.
Sign up for Auto Order today and reap the rewards! Learn more about the program at Library.Mannatech.com/loyalty.